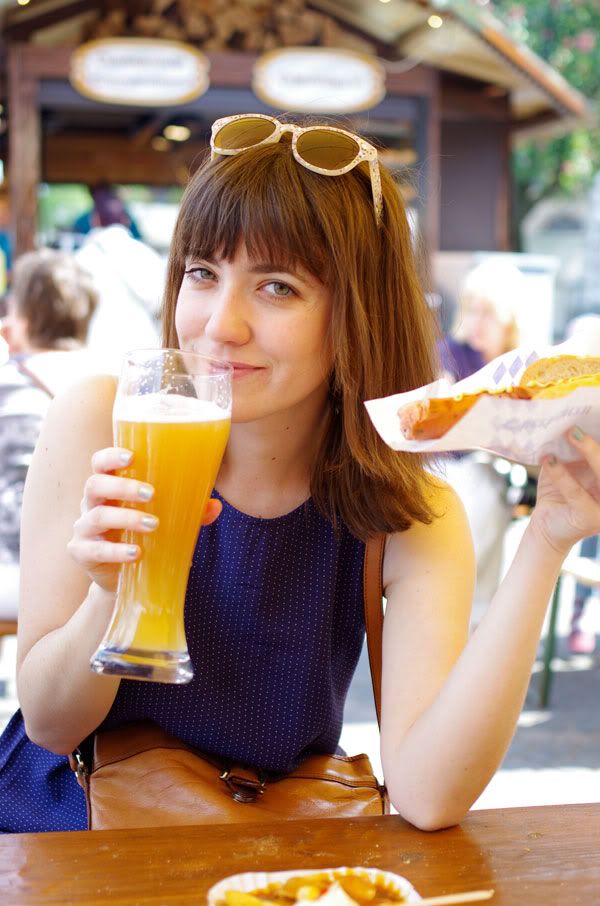 The food and drink is a big hint!
I just thought I'd drop in and say hi, and sorry for ignoring everyone all week again. I'm going back to England tonight, and the big hand in of papers and course-work (gulp) is tomorrow, so I should be back in action tomorrow sometime. Life has been exceptionally hectic the last week or so, as Albert got a new job and I've been holed up in a hotel, alternately hyper-ventilating over papers, trying to look for apartments in a language I can't speak very well, and, erm, drinking beer. I guess it hasn't been all bad!
Thank you all so much for your comments and interest even though I've been absent!