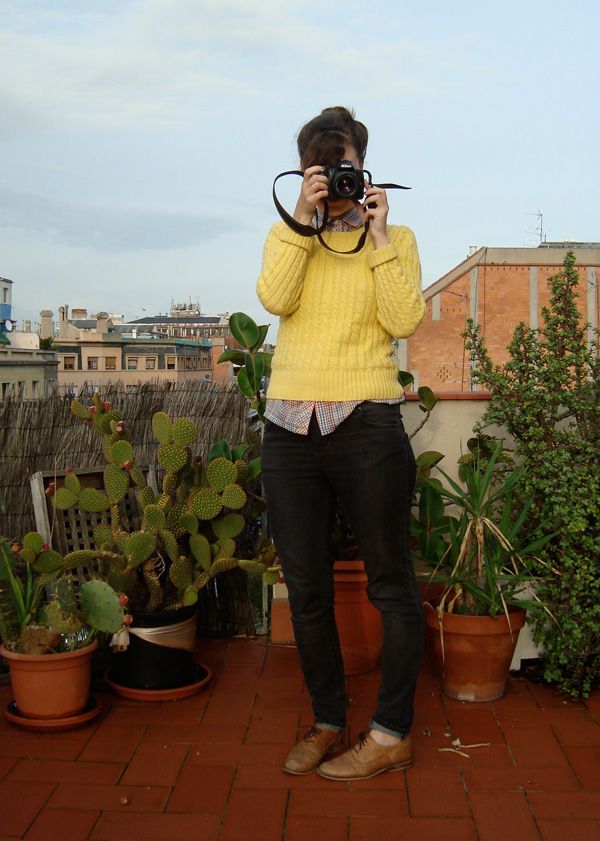 I have had the most annoying time trying to do outfit shots all week. First, there's the early darkness, which I know everyone is dealing with. Then, there's the weather. It looks like it's always sunny in Barcelona here on my blog because that's when I take pictures, but actually it has been raining most days for at least three weeks, probably more like a month. Grrrr. Yesterday, I took my tripod into town, determined to get a backdrop that wasn't my terrace. It took me ages to find a quiet place with no people and
immediately
started raining. When it eventually stopped, my bangs had already dried into a Nike swoosh shape, and that was that. So, sorry, but today you're getting odds and ends of the weekend, and then I might take a blog holiday for a week.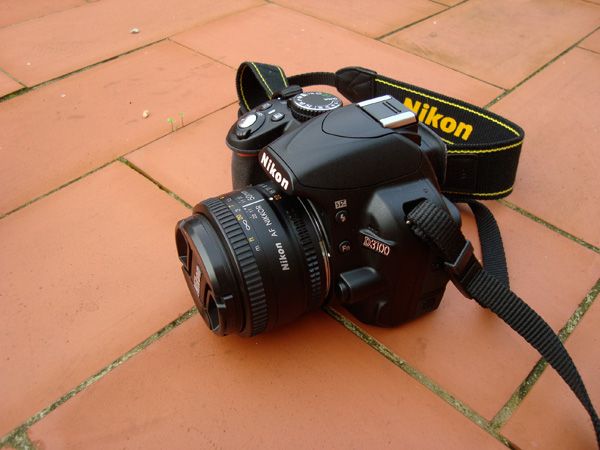 I realize I never introduced my new camera... this is it. A Nikon D3100, shown here with a 50mm lens (which is lovely but a bit of a pain due to the crop factor). I'm very happy with my camera,though I am most definitely still learning how to use it.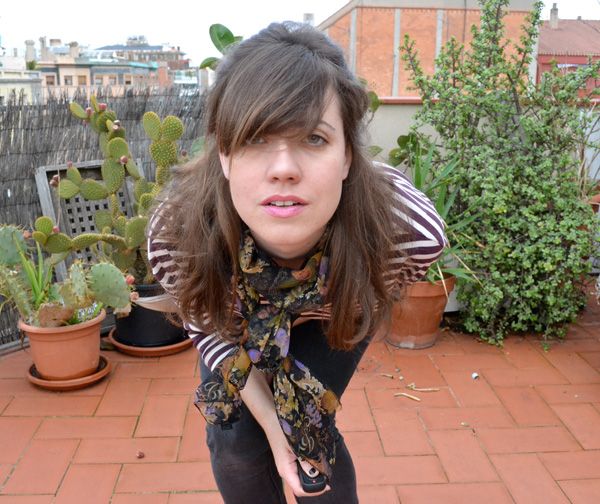 I also got a remote recently, so now there are a lot of photos of me like this saying "why won't you focus, damn it?" I have to say though, personal style self-portraitists... a remote is possibly the best invention ever. So time-saving!
Yesterday I made asparagus risotto. Mmmmmm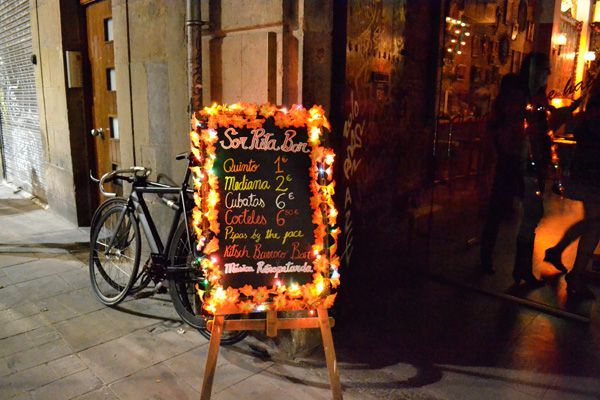 Then went out with some friends to the amusingly named Sor Rita bar. Sor Rita means sister Rita (as in a nun) but Zorrita means little slut! I had to have this explained to me because I'm thick, but the bar is pretty funny. I'll have to get a photo of the portrait of the lewdly laughing nun next time!
Later in the evening I was trying to say "I liked them" (some people we'd met earlier) and accidentally said "They shit me." This is easier than you might think in Spanish. Mortification.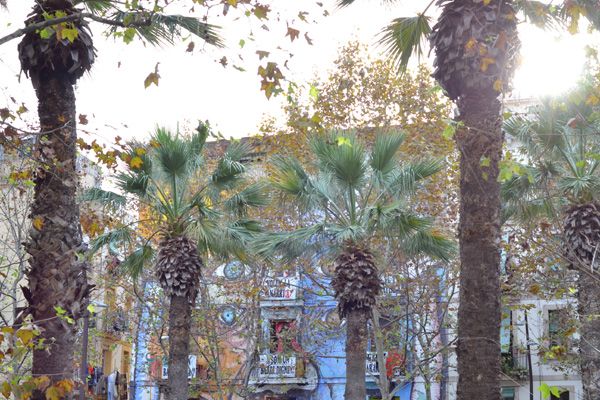 Today I went for a walk and took some pictures of Barcelona...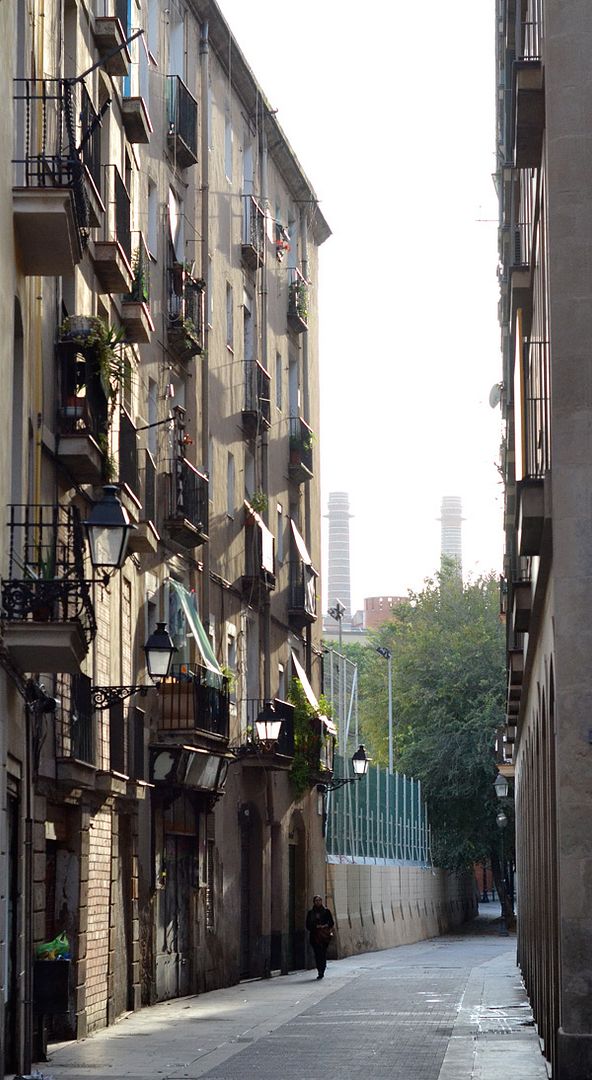 I really love photos of industrial cities... and Barcelona had a rich industrial heritage, so chimneys to my heart's content.
And Fraggle contemplated suicide after we ran out of his favourite food... I also considered throwing him off the balcony as he
would not shut up all day
. Finally we compromised and I gave him some sandwich meat.
The end!