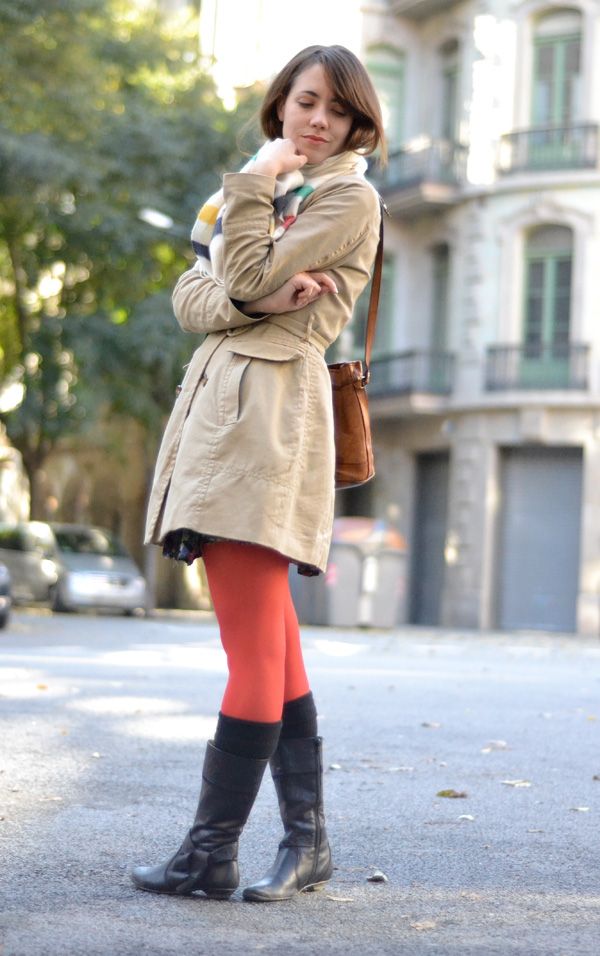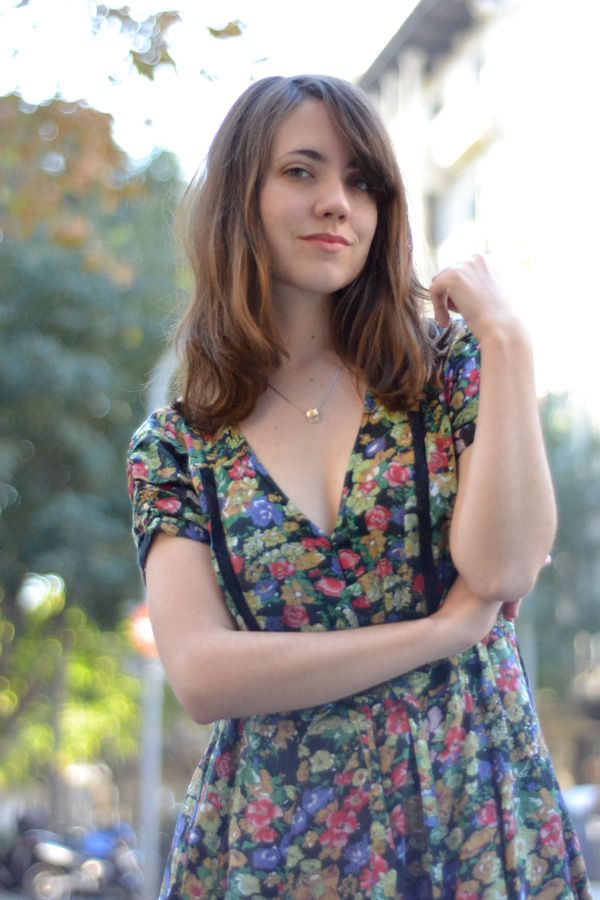 There was a point on my blog last winter when it seemed I was incapable of wearing any outfit that didn't include some red. All my basics seemed to be red, from my lumberjack shirt (life-saver before I found a coat), to the coat itself, to my beret... This year I've been a bit calmer on the red front... I guess I got a bit tired of it. But well, red is back for me. The funny thing is, in a non-fashion capacity, it's not even my favourite colour (that would be green or yellow). But red does wonders in the winter for slightly anemic people like me. When early mornings start to turn me that disagreeable putty colour, a red hat or scarf do help to put some colour in my cheeks. On this particular day, I decided to have colour on my legs instead...
The skirt twirling photos were kind of fun to do, but there were a goodly number of indecent ones. Note to self not to try this at work!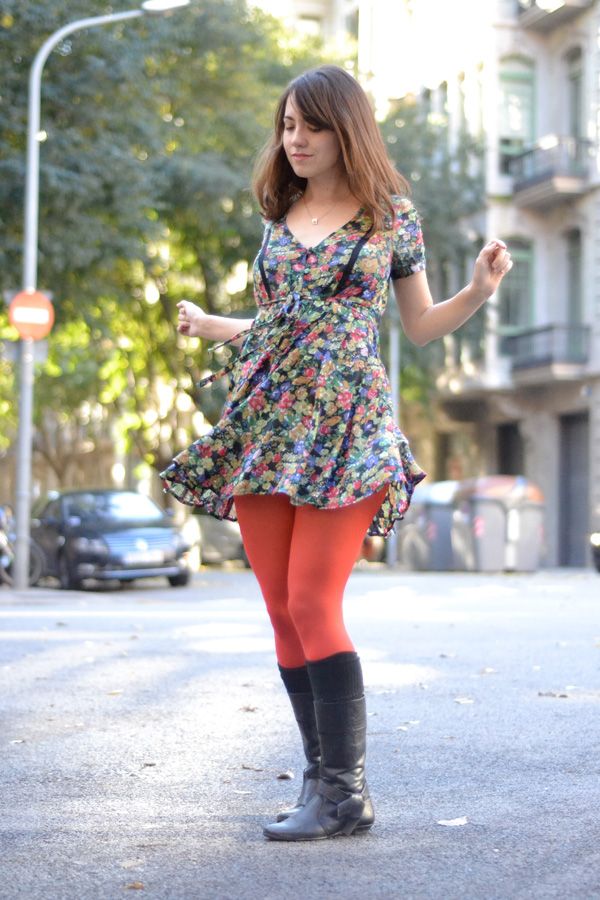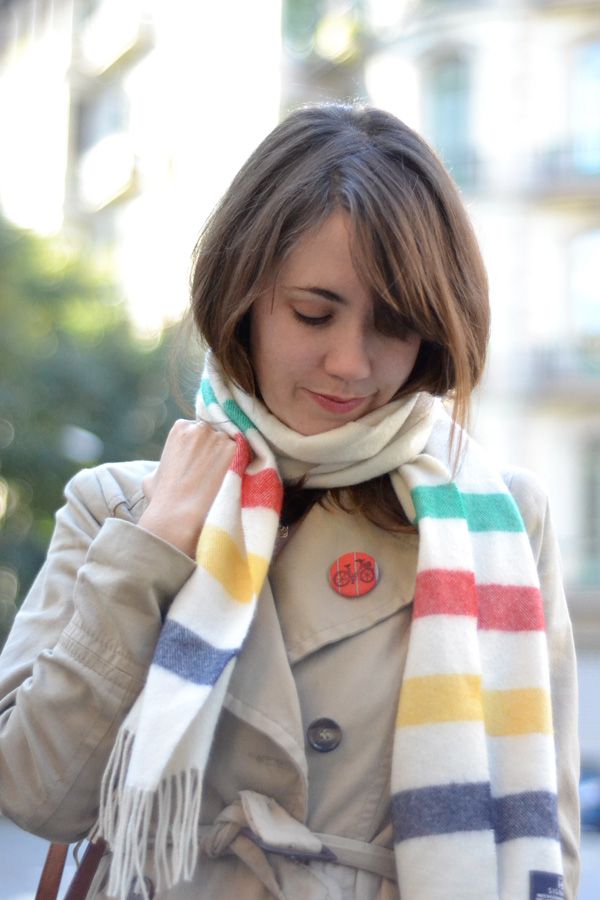 bicycle brooch!
Photos by Albert
Dress: River Island (last years summer sales), tights: Boots, boots: gift, from Barcelona circa 2007, socks and trenchcoat: H&M, scarf: The Hudson's Bay Company, bag: vintage via Mom, necklace and bicycle pin: gifts from my mom
P.S. If I hadn't bought this dress right before I started blogging, it would likely have made it onto
last post's list
of treasured blog items!