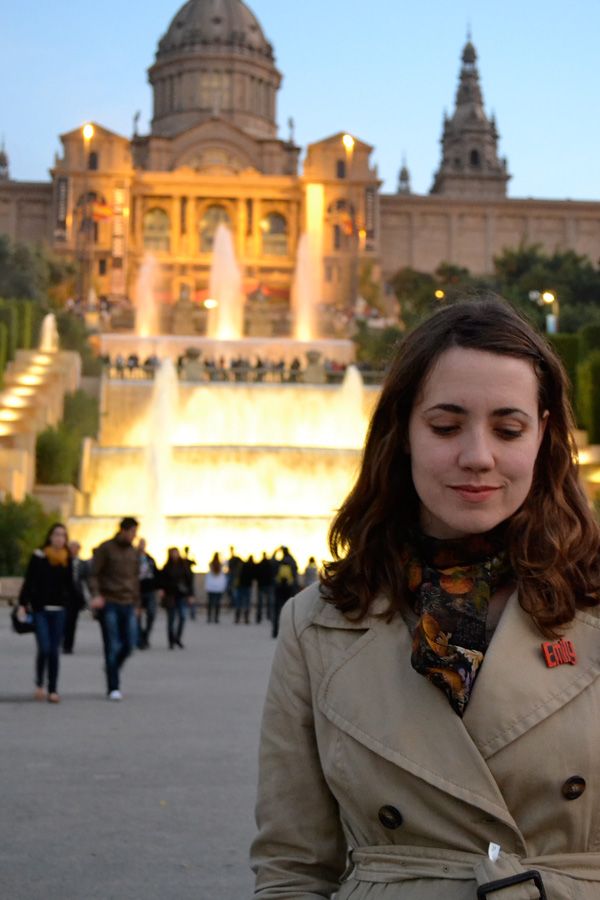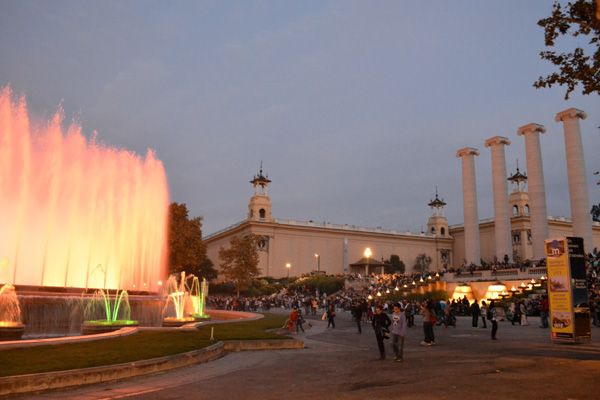 It's been a long weekend here, but I think I might need another one to recover from it. Bufff. Anyway, these were taken Saturday evening, when we came out of a museum (yes, another exhibition), to find that the Magic Fountain show at Montjuïc had just started. It made a beautiful display of coloured water against the darkening sky in Barcelona... the last day before Daylight Savings Time here.
This wasn't really an outfit shoot as apparently my "hair looked like an omelette," which, while I don't see the omelette resemblance exactly, it's true that I was a bit unkempt by that part of the day! Note the little pin with my name on it, which I've had since I was a kid. I found it in a box back in Canada and thought "awwwwesome," but now I kind of think it looks like I don't know my own name. And might be partially responsible for an increased number of people speaking English to me, grrr. : D
Happy belated Hallowe'en everyone! I didn't celebrate because I'm the grinch, but there were some cute pumpkin shaped cakes around here...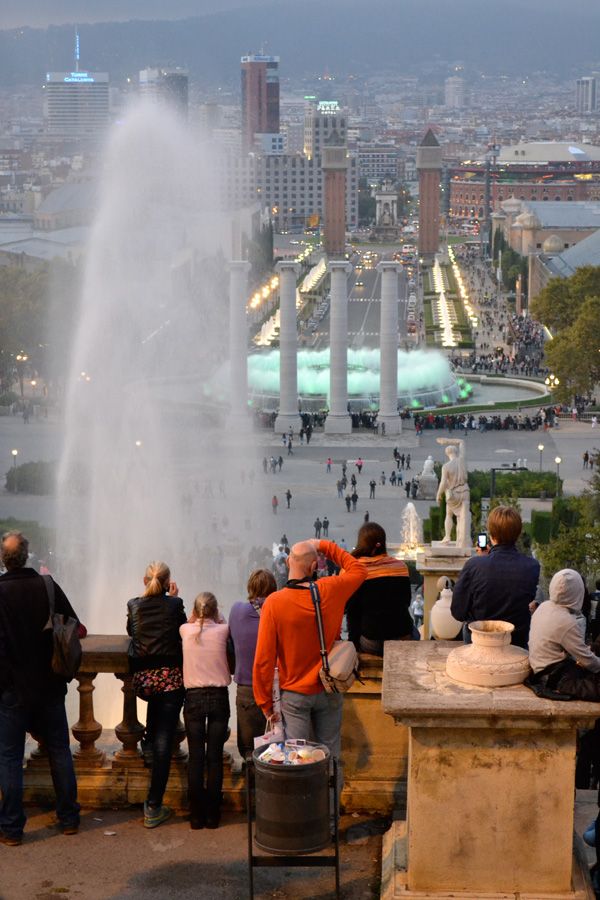 Photos by Albert