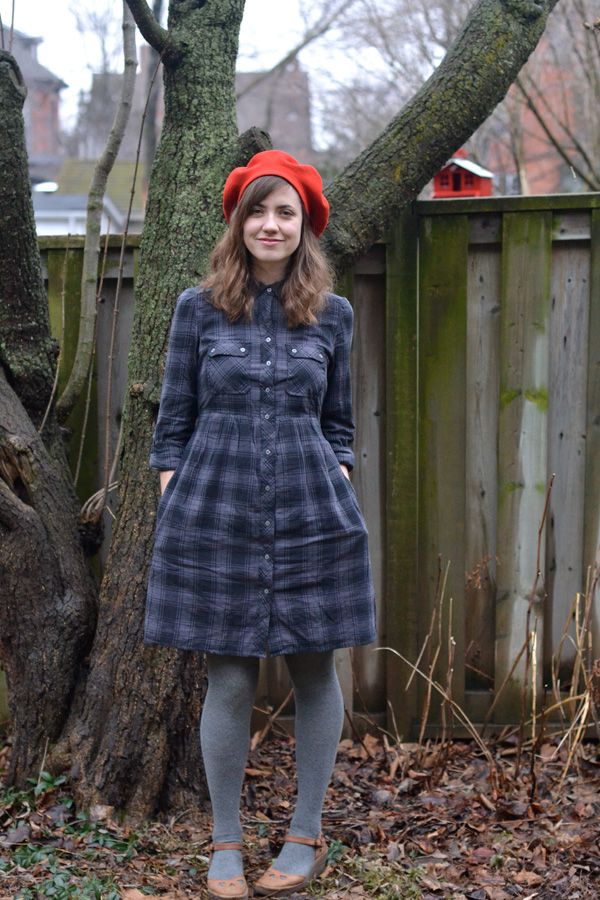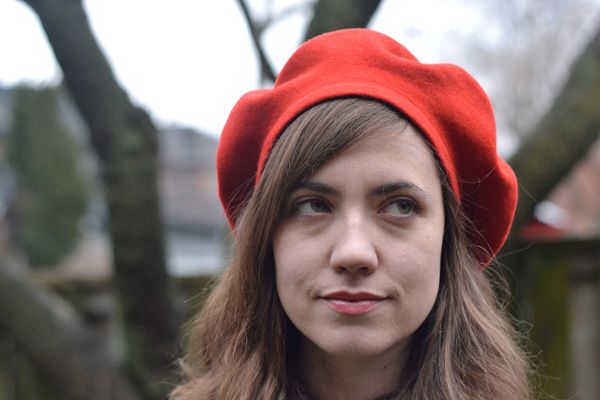 Another super-simple look. I love this dress. When my mom asked what I wanted for Christmas I sent her links to a bunch of impractically overpriced dresses and said "just use this as inspiration." I later amended my wishlist to "tartan, tights and sparkles." Anyway, I absolutely love this dress she scooped up. I'm normally into slightly louder and more assertive clothes, and I do kind of wish it was a more insistent colour, but it is absolutely the last word in comfort, totally flattering, and well, plaid.
The hat is/was my mom's and another score from my box-diving (a popular sport in our attic). It's made in Canada but has "basque beret" printed inside. I assume that means I should be wearing it like
this
... but that won't be happening! Anyway, the red hat is punctuating a neutral look... much like that little red birdfeeder is doing for the grey winter landscape.
P.S. Feliz dia de los reyes, for those in Latin America, Spain, Catalonia and I assume some other countries as well? Hope you all get what you wished for!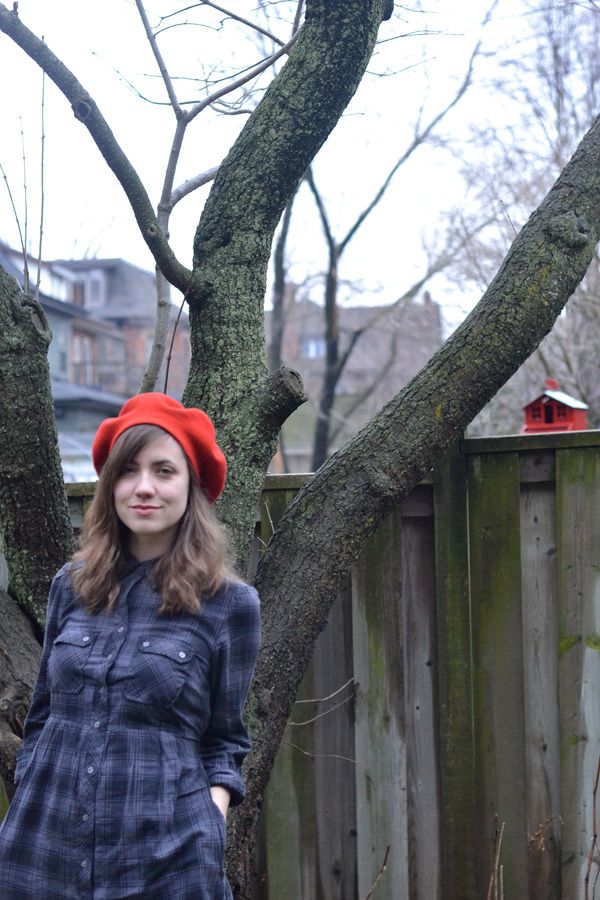 last set of photos by Shona for now!
dress: Tommy Hilfiger (my teenage self would be appalled), gift. hat: vintage via Mom, shoes: Fly London