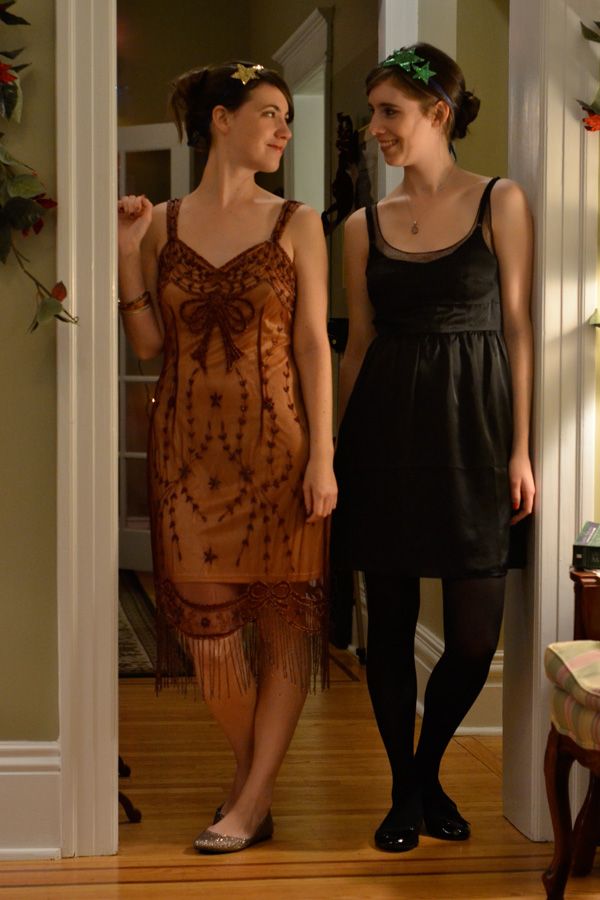 It was a pretty quiet New Years Eve, as we're new to this city and really don't know anyone... but I'm a fan of dressing up, staying in, and playing Clue in any case.
The dress I'm wearing was bought seven years ago, when I went to the Glasgow University Scottish Country Dance Club 50th Anniversary Ball (I studied an exchange year in Glasgow). I fell in love with the twenties shape and elaborate beading of the dress, though it weighs a tonne and was pretty impractical for a night of dancing.
I hope this outfit really will be the shape of things to come as I'm hoping to work in a few more '20s style shapes and styles into my look this year. I also enjoy that my New Years outfit was partly old (I've also had the shawl for many years), partly new (the glittery flats were a Christmas present) and partly self-made--the sparkly crown was a Christmas day project. Shona made one too, to go with her new dress!
I am kind of missing my '20s bob circa 2005 however. Here's a snapshot, at the ball with my friend who yes, was wearing a kilt (I have no information on whether he was wearing troosers, though);)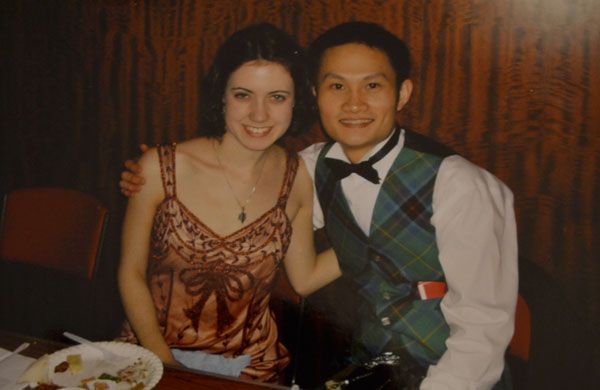 I miss my short hair!
Back in the present, we played with much hilarity:
and the usual panicking from Bonnie
I won! I'm wearing a handmade shawl from
Maiwa
, bought back when I worked on Granville Island in Vancouver, oh, a hundred years ago...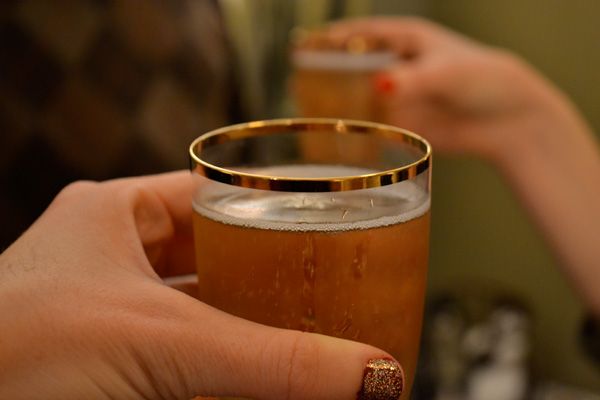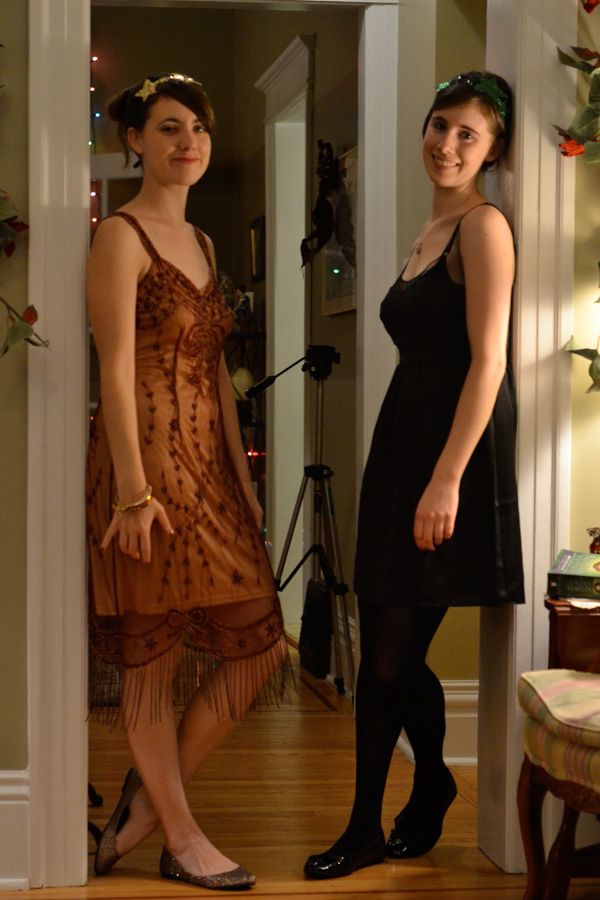 (never mind the tripod)
dress: gift circa 2005, shawl: Maiwa, shoes: gift, crown: DIY