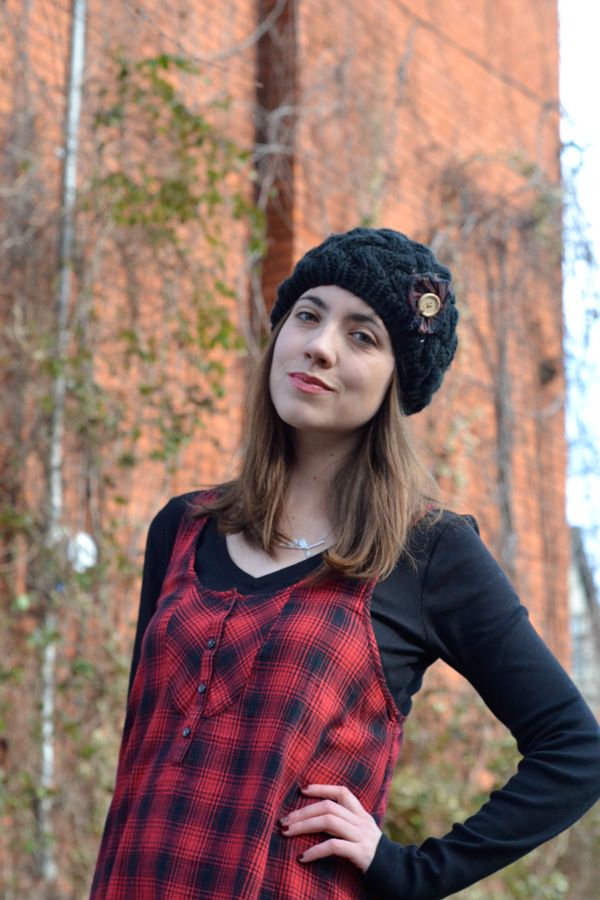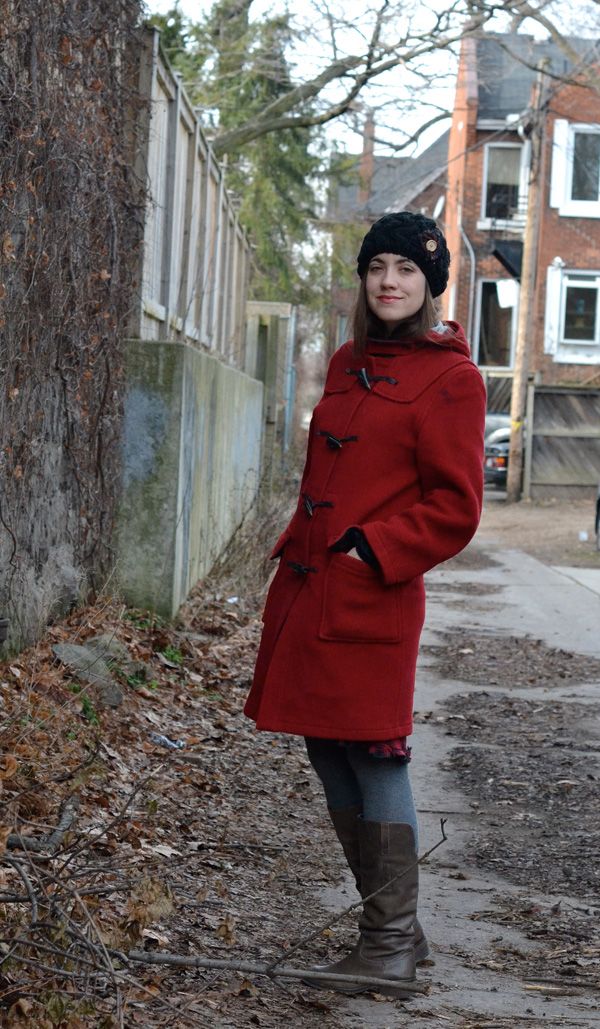 So my mom actually found me two tartan dresses for Christmas. I was vaguely skeptical when I first pulled this one out of the package; I couldn't see how a racerback was going to work for me. But when I put it on and saw how swingy the skirt was, and how the neckline actually works layered over all sorts of tops, I reminded myself that gifts can be great for just that reason... you end up with things you probably wouldn't have bought yourself. It's Ralph Lauren, a brand I've had a bit of a soft spot for since my teenage years. My mom got it on sale... she never pays full price for anything (and I know this for a fact because she also never bothers removing the price from our Christmas gifts)!
Anyway, no outfit exists in a vacuum, and this was what I wore the day my Dad and I drove to Toronto:
had Wonton soup in Chinatown (the last time we came to Toronto together was about fifteen years ago and we did the exact same thing)!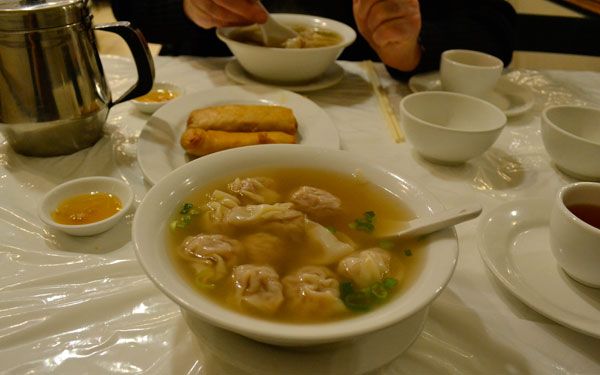 And went to the Art Gallery of Ontario. There was an exhibition on Chagall there.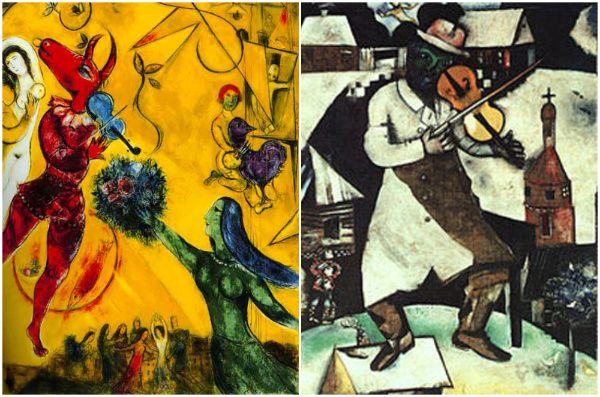 I really loved the colour folk-art nature of Chagall, who I wasn't too familiar with before. My dad was a bit iffy on it, but we also made time to see the Industrial Photography exhibition, some satirical prints by Goya, and browse through some really nice Group of Seven works in the Canadian Gallery. A nice father-daughter day!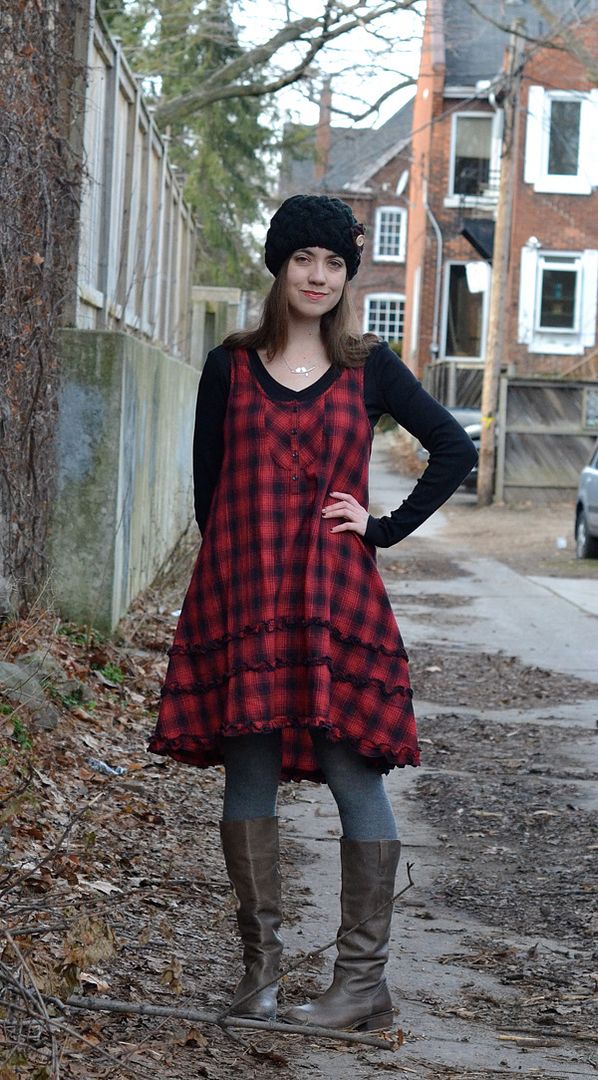 it's a bit hard to see, but the neclace is really sweet... two robins sitting on a branch. It was a Christmas gift from a craft fair from my sister Morna.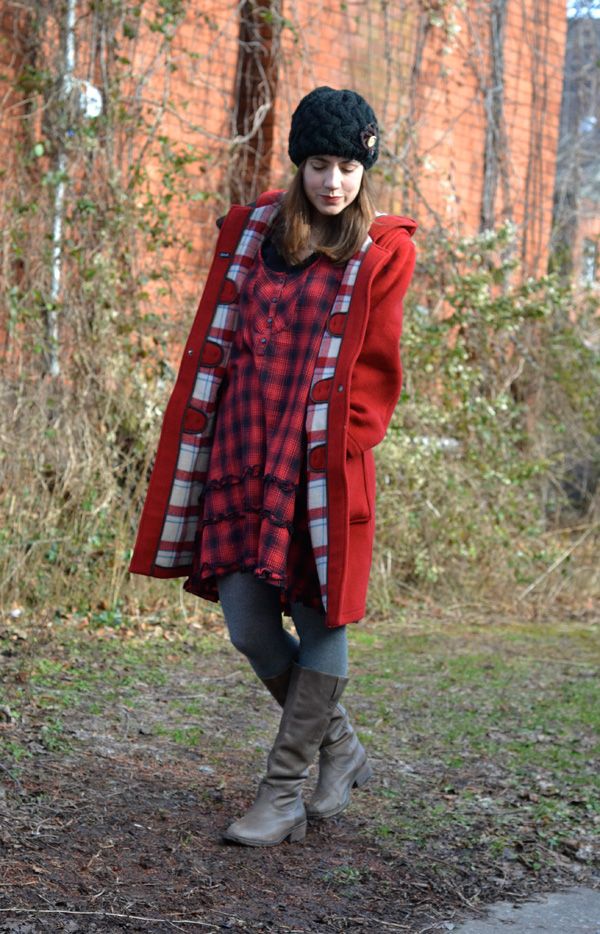 dress: Ralph Lauren (gift), shirt: gift, necklace (gift--bit of a trend going on here!) coat: vintage Gloverall, hat: Desigual, boots: Steve Madden