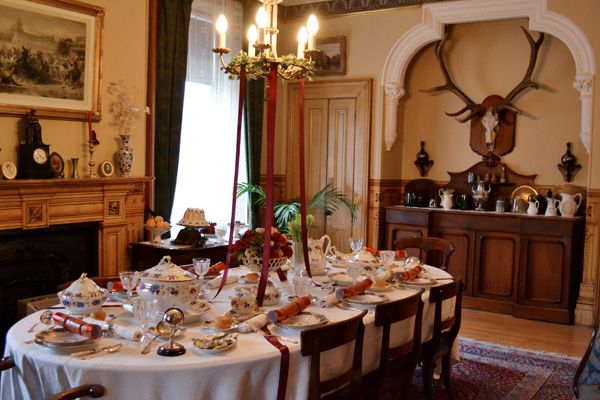 Back in the summer
, I wrote that my family and I had attended an outdoor concert at, and toured the historic house of
Whitehern
. I've done a lot of historic house tours, but Whitehern was undoubtedly my favourite, mainly because our excellent guide told us the family history in minute, gossipy, and sometimes gory detail, and it really came alive. We decided to revisit the house over the Christmas season.
The house is "frozen in time" in 1939, but most of the furnishings and features are much older. The family had originally been extremely wealthy, but squandered their wealth and were left poor for many years, with the result that few things changed. The Christmas decorations hark back to the 1880s, and the staff have decorated with a tree and childrens' presents, as though the much-older-at-that-time residents were remembering a past childhood Christmas.
The family history is fascinating and in equal measures frustrating and tragic. It features a
patriarch
who cut his third wife from his will entirely, a shopaholic, a
woman raised
on such a strict moral code she left a man for having a drink, a
famous politician
raised to greatness through the enforced sacrifice of one of his sisters, and a
Victorian woman artist
. Add to this that they were all absolutely gorgeous, and some of them were certifiably crazy, and you have a heady atmosphere within the deceptively staid exterior of Whitehern house.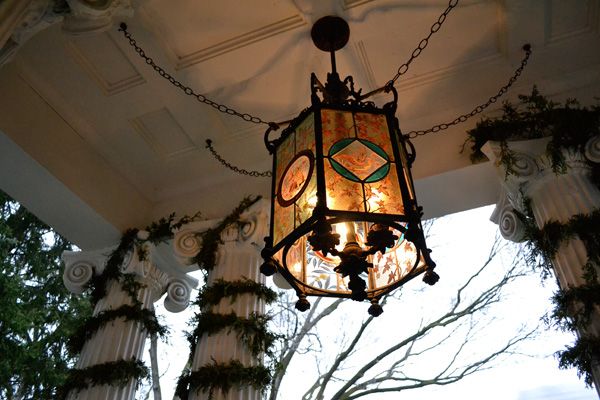 I'll have this library, please!
the red in the window was created by adding gold to the glass, and the blue by adding cobalt, which was more expensive than gold at the time. So you can imagine how much the dark blue square in the middle cost! This window was one of the purchases of the shopaholic, who was certainly an excellent decorator.
stockings hung by the chimney with care.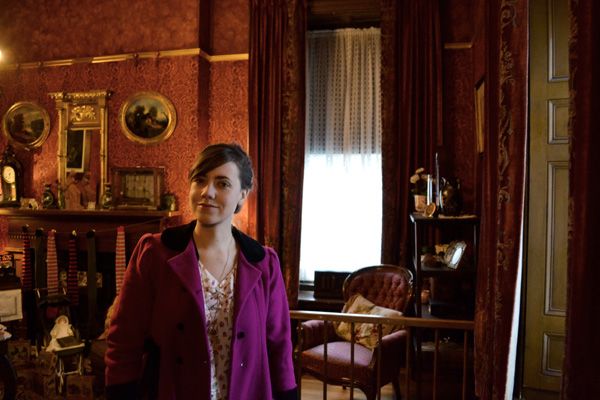 one of the bedrooms upstairs (the two brothers each got their own while their four sisters had to share one between them)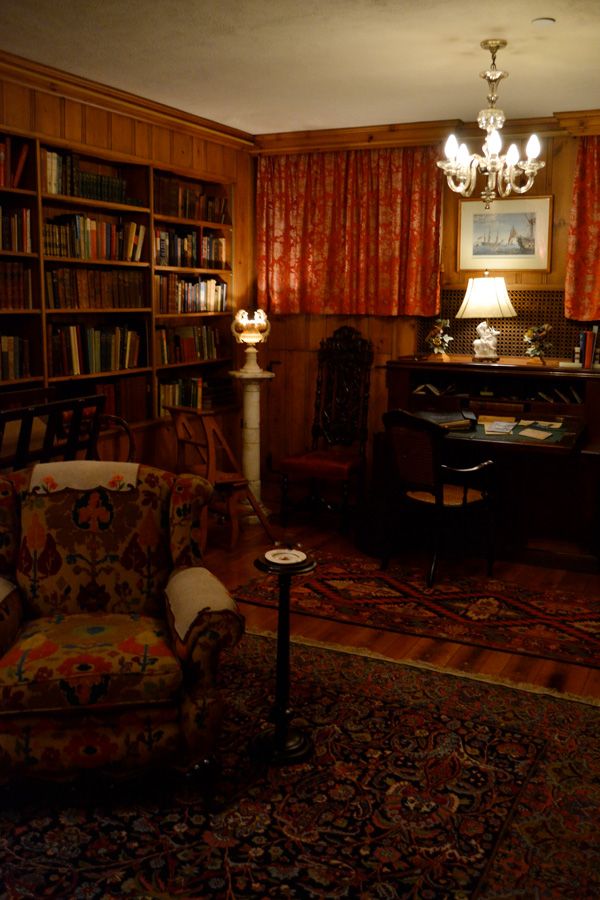 and a rather cozy gentleman's lair in the basement
(wearing a vintage coat, See by Chloe dress bought on ebay, sparkly tights, gifted boots, and the same rocking horse necklace as always!)