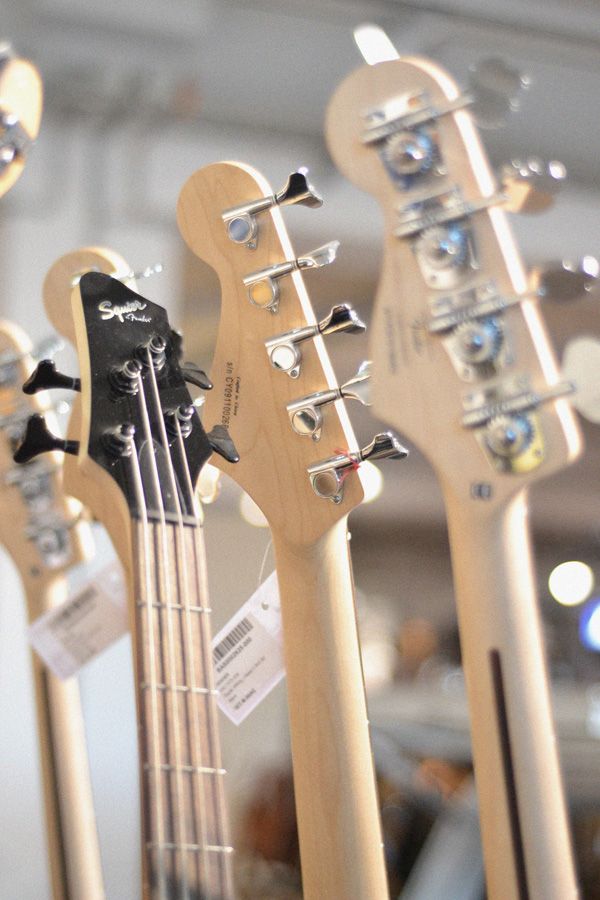 no, not that one...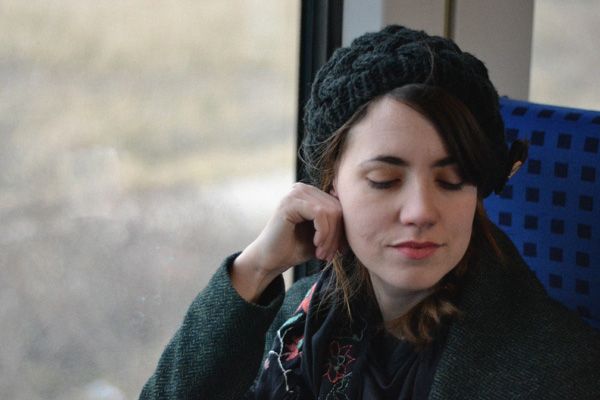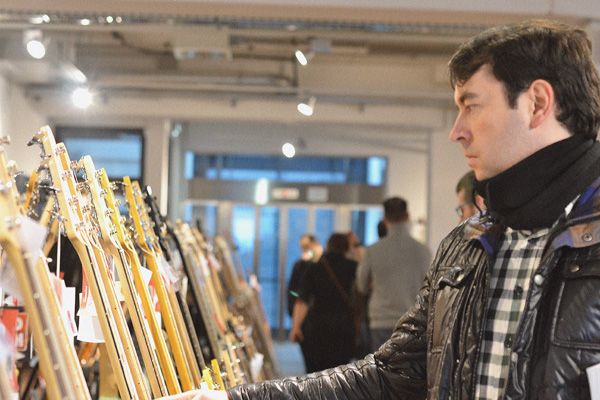 No, I'm not giving one away on the blog, but should you want a vintage Fender with hand-painted hula dancers and a hair-raising price tag, you'll find it in the back of a pink vintage car on the second floor of Europe's biggest music store in Cologne, Germany. Albert and I caught a train and went thither last weekend, and while I confess I dozed off for part of our stay at the old-fashioned soda bar, he was a kid in a candy store. My problem is I always seem to gravitate towards the pretty guitars, especially when they come in appealing sea-foamy colours, but apparently that's what you're not supposed to do--like judging a book by its cover I suppose. Anyway, at least the coffee was only a Euro!
that's the one in question!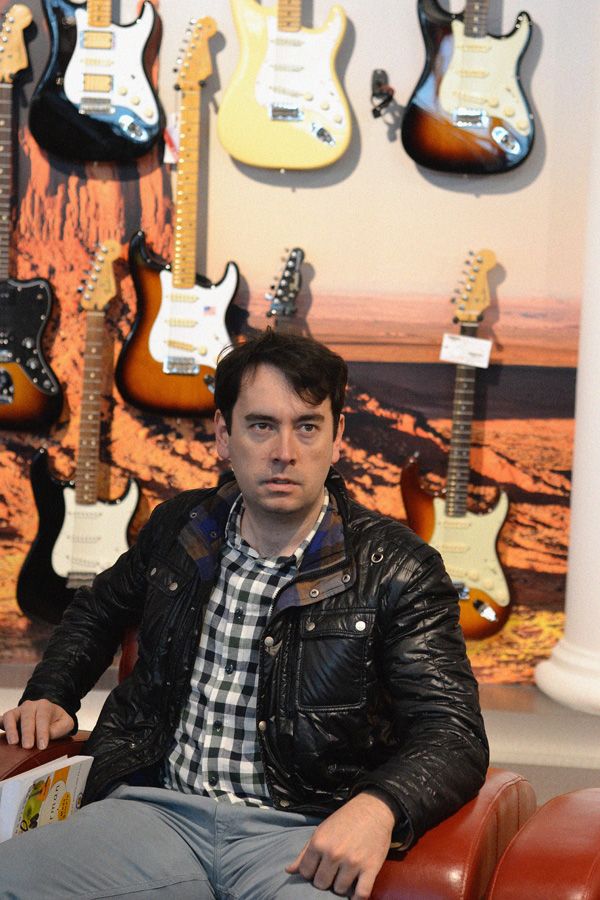 a rare sighting of the man behind the camera.