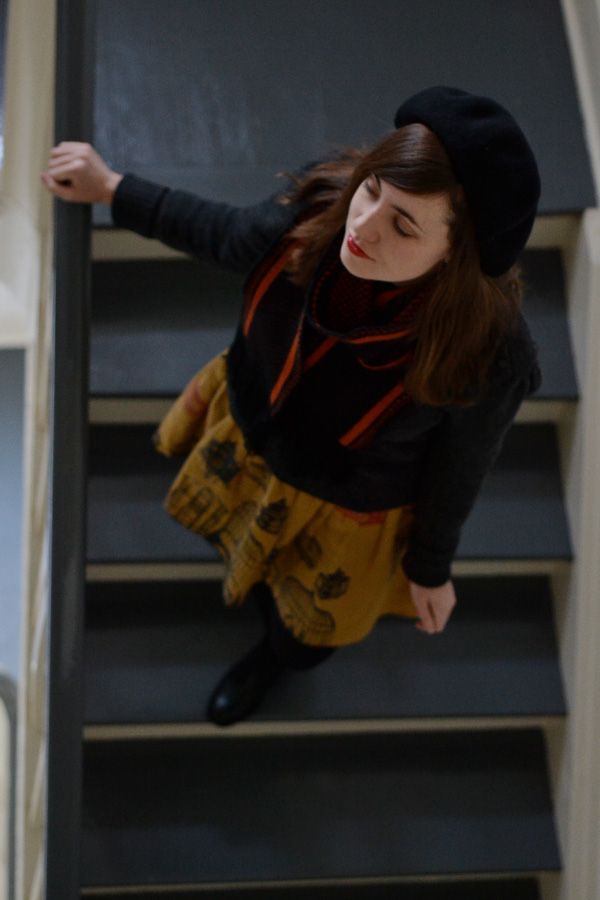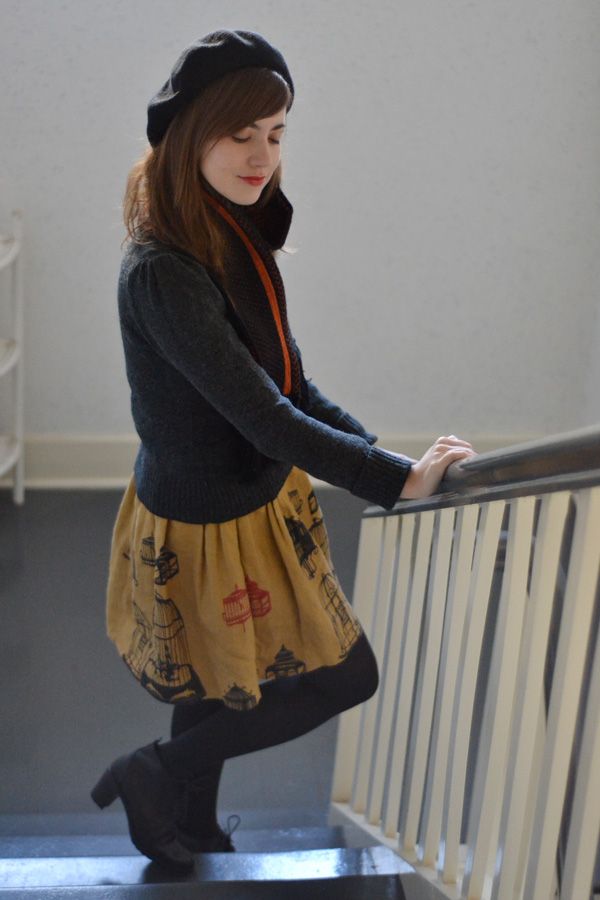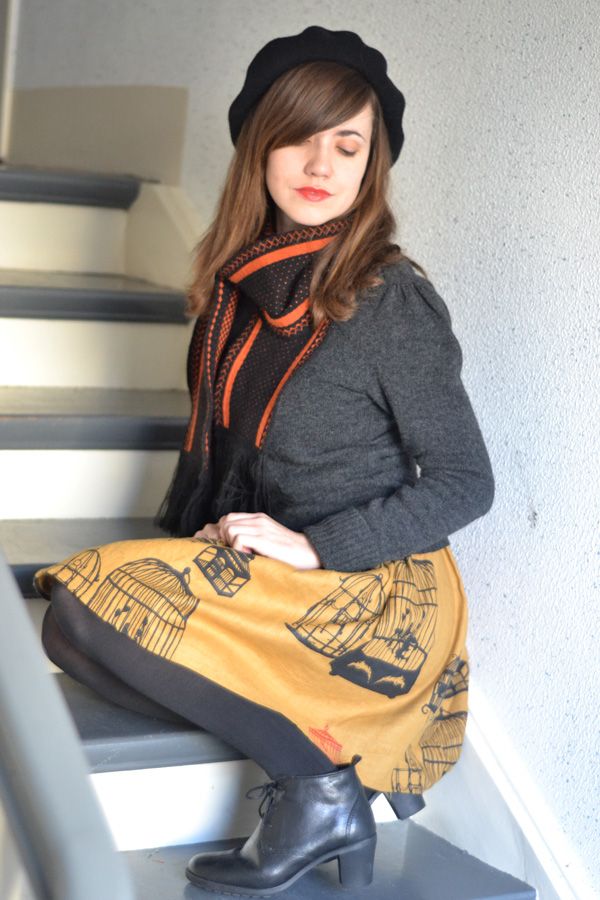 The lovely and thoughtful
Rosalind
recently asked who among her readers uses literature and film as influences in getting dressed. I'm guessing many of us, but I will say that I love literary inspiration. I have already dressed up as a Victorian orphan (
here
) but sometimes the influences are more subtle.
In Charles Dickens'
Bleak House
Richard and Ada are pulled before the courts in Chancery Lane, as claimants in Jarndyce and Jarndyce, a case involving a fortune which has dragged on for so long no one can see the end of it. They become the wards of Jarndyce, and go to live in the paradoxically idyllic Bleak House, but the long shadow of hopes and aspirations, always thwarted by the dithering ways of the Victorian British courts, already has a deathly hold upon one of them.
If you're wondering what on earth this has to do with my outfit... a Miss Flite lives in a tiny dreary flat in Chancery, herself a former ward of the courts, herself waiting for a settlement that may never come, and keeps in her room flocks of caged birds-- named Hope, Joy, Youth, Rest, Peace, Want, Ashes, Life, Waste, Dust, Madness, Despair, Death, Words, Wigs, Rags, Folly, Cunning, Jargon, Precedent, Sheepskin, Gammon, Plunder and Spinach--to be released upon the "day of judgement." And through the course of the story she adds two more little birds to their number, named "The Wards in Jarndyce."
Ah Dickens at his long-winded, sentimental, delightful, nonsensical and profound best. I hope my robin necklace and empty-birdcage skirt do Miss Flite a modicum of justice.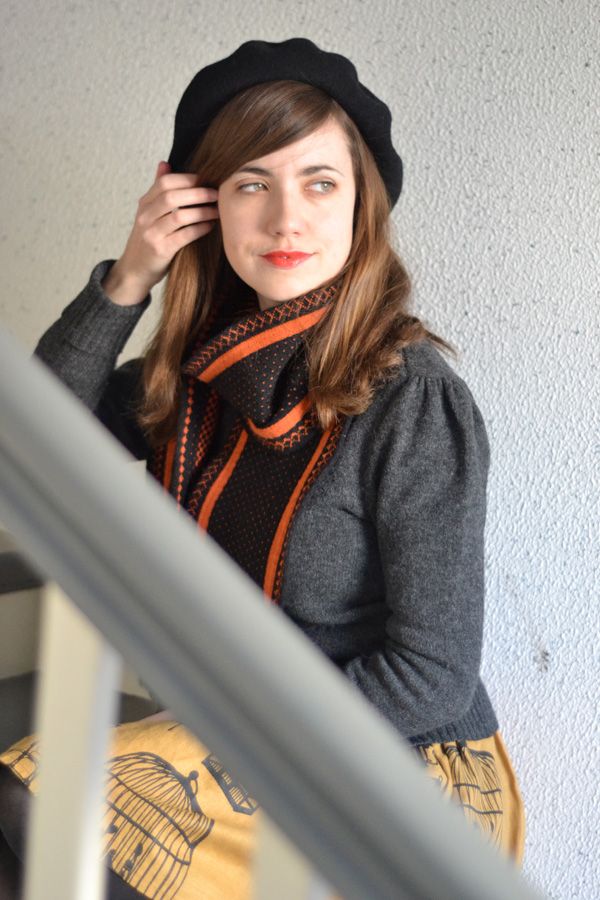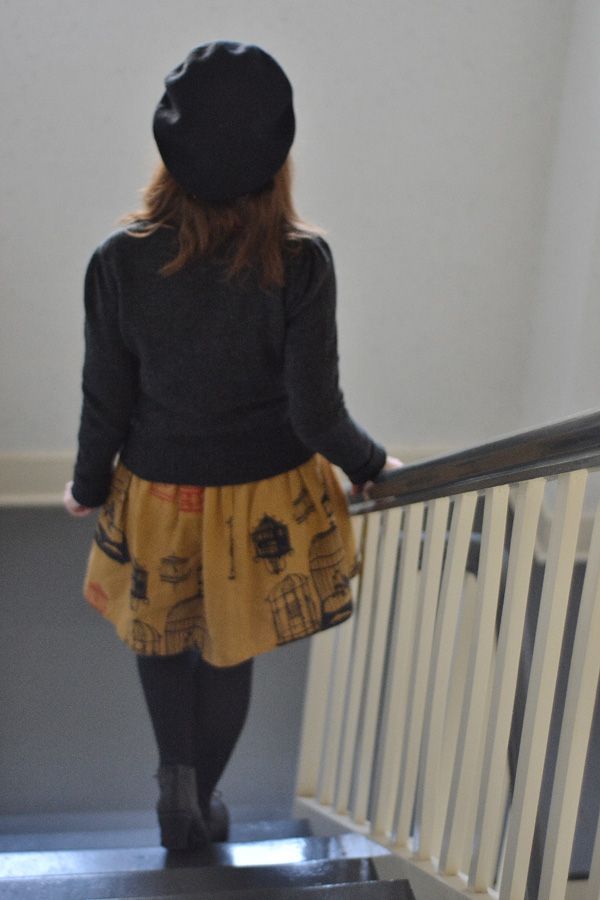 Photos by Albert
skirt: Snoozer Loser, sweater: Ralph Lauren circa 1998, vintage beret, scarf: gift (for someone else), boots: Camper, necklace: gift from my sister