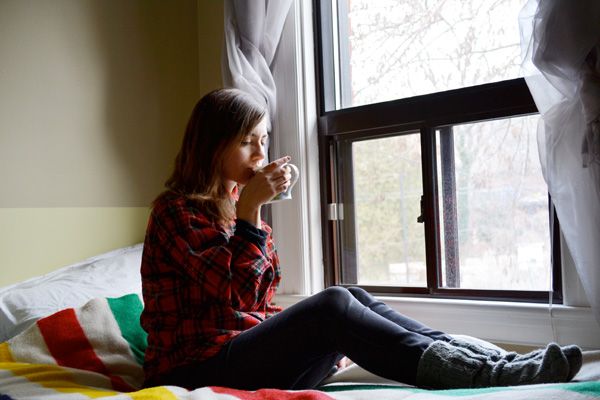 So, I left Canada last Saturday, am back in Barcelona and back and work, and pining a little bit for my home comforts, I have to confess. After my grandfather left I was able to move back into my cozy childhood bed and put my Hudson's Bay blanket on it. I'm obsessed with the Bay's (a department store that's been around, at first in the form of a fur-trading company, since 1670) iconic traditional blankets and similar products--check out my scarf
here
, for example. When I graduated high school my mom asked me what I wanted for a present, and I said a Hudson Bay blanket! I think she was a bit shocked, but anyway, I got it. And then I proceeded to live abroad for ten years so I never get to use it.
The history of the Hudson's Bay Company is inseparable from the history of Canada. I remember visiting some of the old forts when I was a child, and the beds were always laid with a blanket like mine, and we were told stories of the legendary
voyageurs
, canoe-travelling, fur-trapping, insouciant French Canadians at the height of the fur era. Of course, as with any history so long and important, there are many ironies and abuses along the way, which sometimes make me wonder if I'm right to love it as I do. Like it or not, the history is one of colonialism in Canada, and the Hudson's Bay Company was much stronger than a government in earlier periods of our history. Then there's the whole fur thing. Then there's the fact that it's a massive corporation. Then there's the thing that Canadians like least of all--it's owned my an American company now. As Canadians, we often define ourselves by what we are not, namely that we're not American, so the fact that this enormous piece of our history is in fact owned by them is a bit of a sore point (we'll have Tim Horton's back too, please). ; )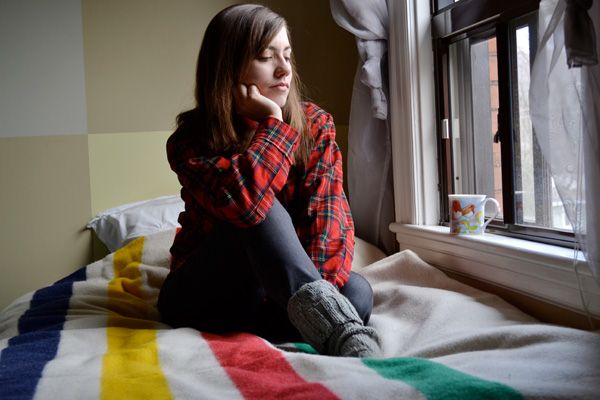 I find nostalgia a difficult concept, especially with my pessimistic grandfather never failing to remind me that the ruling class has always been oppressing the rest of us (we have always been the 99%) or my parents there to say "the fifties: what a horrible damn decade!" But there are certain things I just have to love, like my Hudson Bay point blanket, my vintage Canadian pure-wool lumberjack shirt, or even a certain kind of Englishness as portrayed by the chubby robbins on this tea-cup. are among them. You can't really escape who you are, I guess.
I'm including a few shots I took in the downtown Vancouver store during the 2010 "spring" Olympics. The Hudson's Bay Company asked various Canadian designers (including Erdem, for example) to design a piece using the blankets. They were pretty amazing (just ignore the fur this once). : )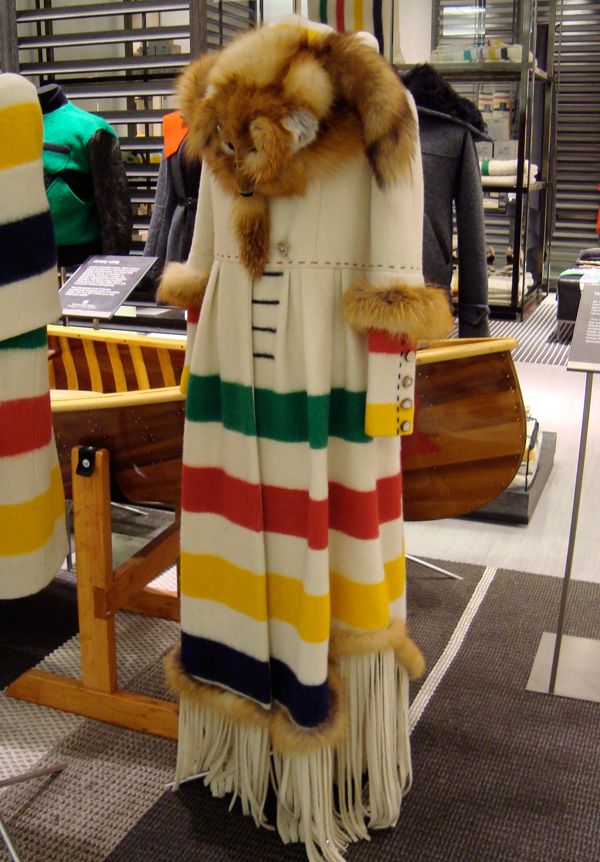 (Shona was in love with the canoe)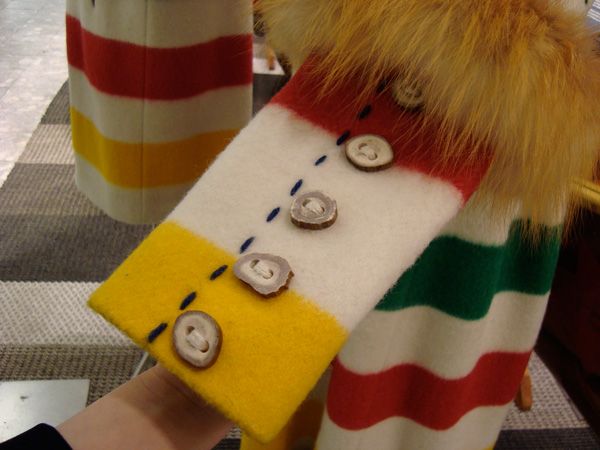 my 'outfit:' vintage lumberjack shirt, socks hand-knitted in North Yorkshire, England, Hudson Bay blanket, Dunoon tea cup (yes, the blanket and cup count as part of my outfit).
Misery personified facial expressions c/o the dentist.
European programming resumes next time, plus I promise I'll give plaid a little break! ; )