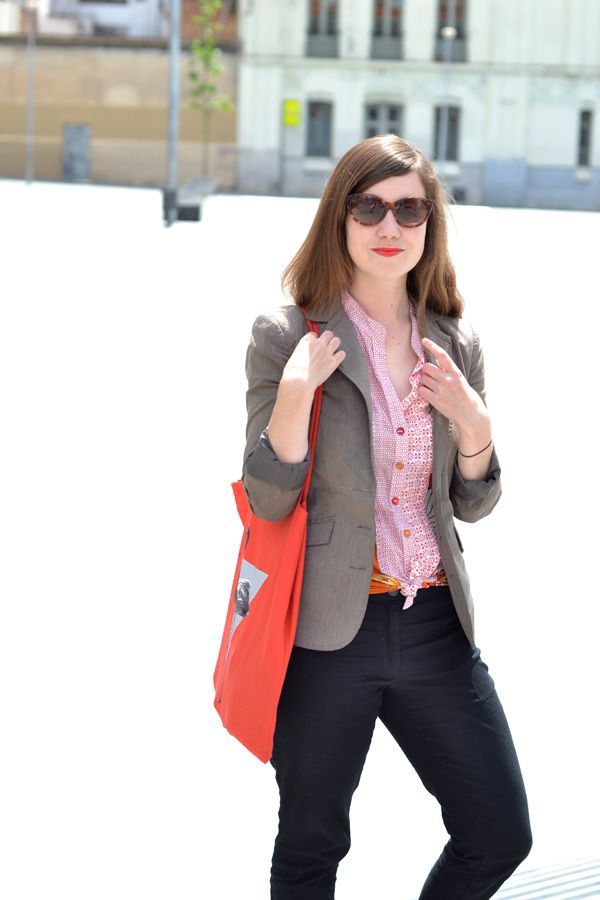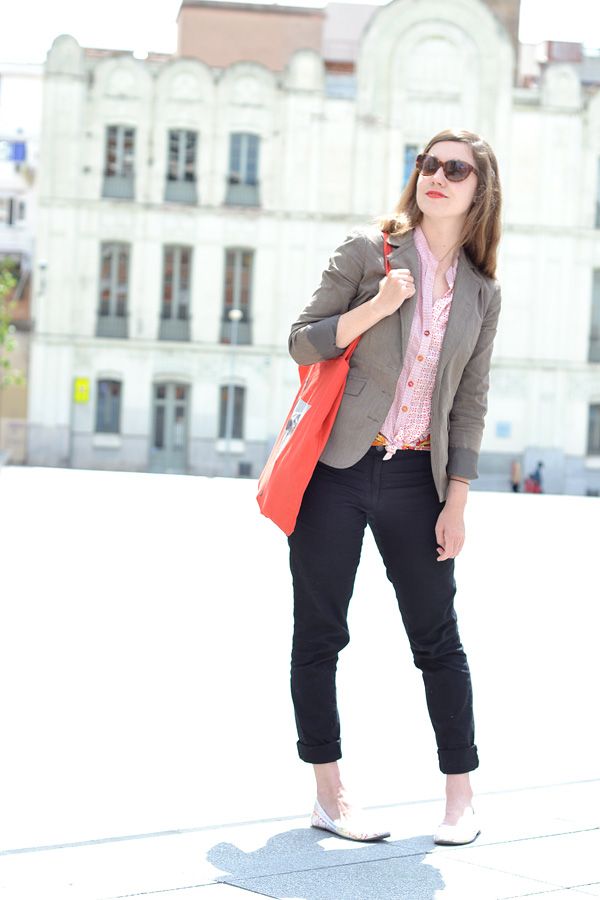 Picture from Day 2 in Lyon are still coming, but I thought we were overdue for an outfit post in the meantime. I wore this today to the Saló del Comic, a fair that takes place in Barcelona every year. Albert's been going since he was a boy, and I've tagged along the past few years, despite the fact that I think I'd never read a comic book until university. After studying
Persepolis
in a Children's Literature class I went through a phase of reading some classic graphic novels (
Maus, V for Vendetta
and later I read classic Spiderman comic strips in Spanish to learn vocabulary ("cretin," "web-thrower" and "wall-climber" have been pretty useful in everyday life).
I still can't get into most comics as I either a) really dislike the style of drawing or b) like the illustrations but find the stories inane. However, the annual fair has some fascinating exhibits, and a chance to meet some of the writers and illustrators. We stood in line to get David Lloyd to sign
V for Vendetta
. That
is
a graphic novel I can get behind, with its critique of Thatcher Britain! The movie version is probably one of my favourite movies too... I watched it years ago with a friend, and thought "I have to buy this; the whole family is going to love this..." flash forward to my Dad letting out a happy little cheer as the Houses of Parliament explode!
blazer: gift (old), blouse: Desigual (gift), pants: H&M, shoes: Liz Claiborne (sales, old), bag: bought in London last year.