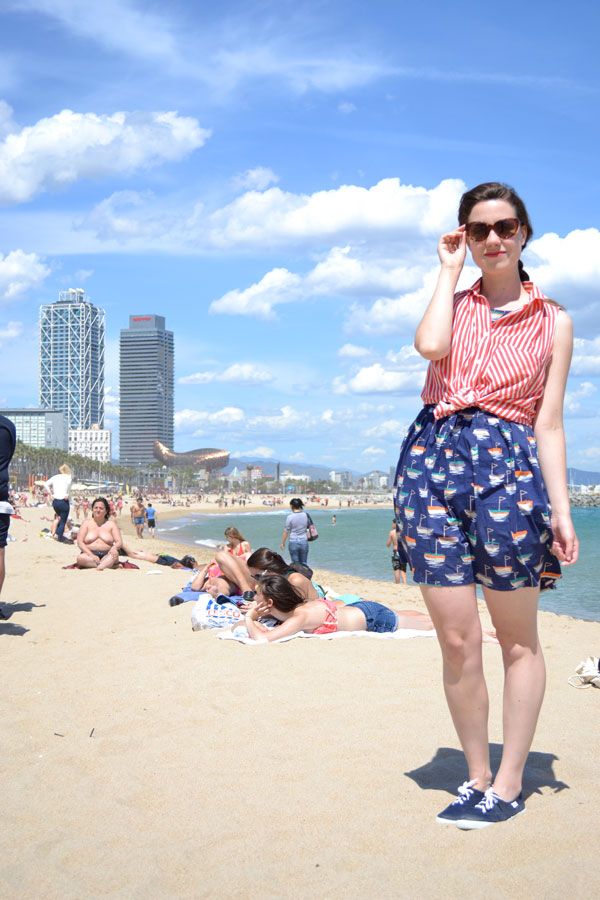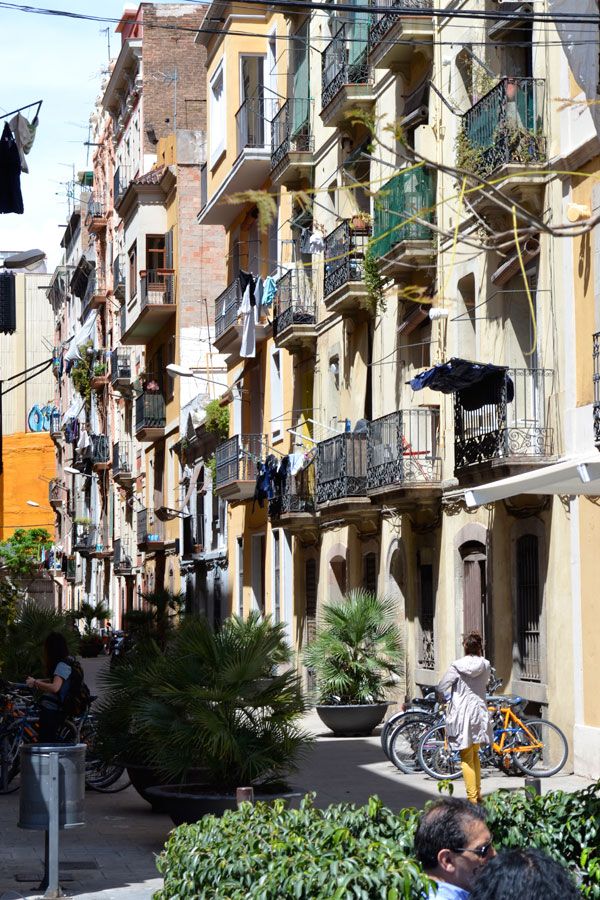 First, off, thank you all so much for the good back/shoulder wishes, I'm trying to stick to my guns about unnecessary computer use (she types, making a blog post at midnight).
These photos were taken in Barceloneta, the neighbourhood by the beach. Back in the day there was no beach, Barceloneta was a fishing neighbourhood, and the waterfront was a slum. At the time of the 1992 Olympics a beach was artificially created, with imported sand, and completely changed the face of the city. Most Barcelona locals I know wouldn't be caught dead at Barceloneta, singing the praises of the small beachfront towns up and town the coast instead... but I think there's plenty of room for both. Barceloneta can be reached by metro, has a silky, glittery, fine sand (you are guaranteed to find it in your bed for several days afterwards though), and the nearby charm of the vibrant streets of the old neighbourhood, riddled with seafood restaurants and home to such dishes as "The Bomb."
I haven't been swimming yet, but I'm looking forward to it!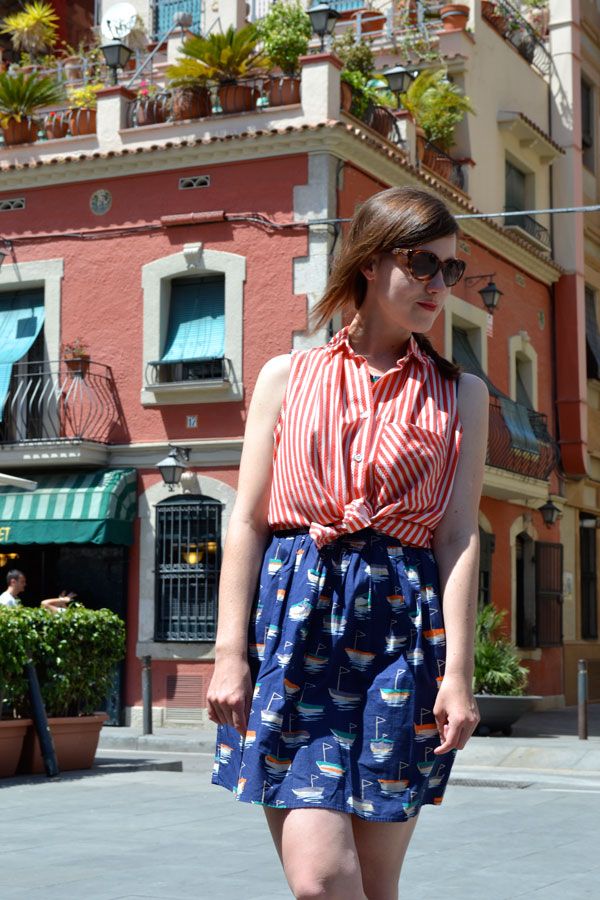 ''
Photos by Albert