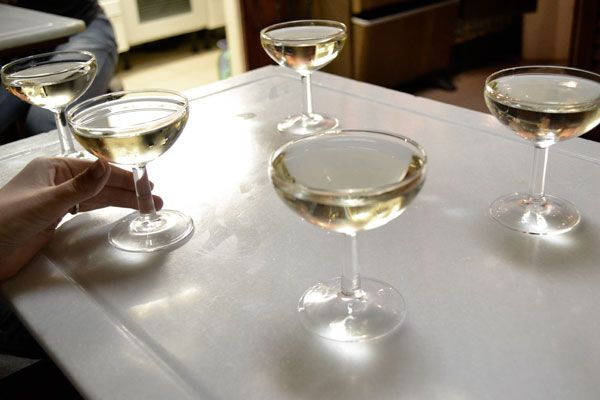 In a bar that makes its own "cava" or catalan sparkling wine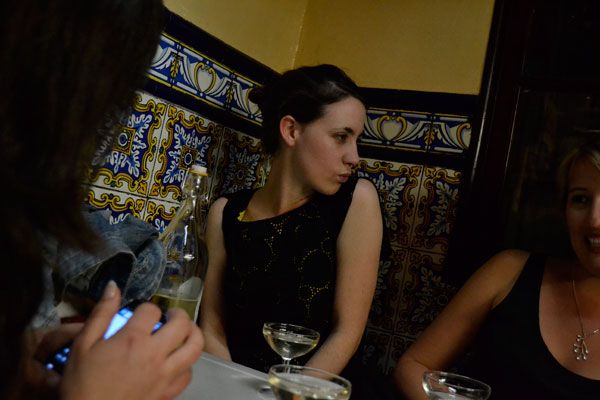 feasting on beef ham, artichoke hearts, manchego cheese and of course "pa amb tomquet" or typical tomato-rubbed bread.
Barcelona was the city where I truly learned to love the night. I think "nightlife" as such first hit me when I lived in Glasgow, but in Barcelona staying up all night is really an art. Here, you might meet your friends at 10 or 11 pm, have drinks, and then proceed onwards until all the darkness has consumed itself and the sun is peering at you bemusedly at 7am. It has to do with the balmy, humid summers, when night is really the most pleasant time to be out, and when you don't need so much as a cardigan even at 4am. I'm not so much of a stay-out-all-nighter anymore (I like to do things with my mornings), but I still love the feeling as you walk free and unencumbered down dark streets, laughing with friends over some idiocy, and the city rises and pulses around you, and belongs to you.
That's all still to come as it's currently raining and blowing a gale, but even in the winter "Bar"celona is giddy, happy, and eclectic.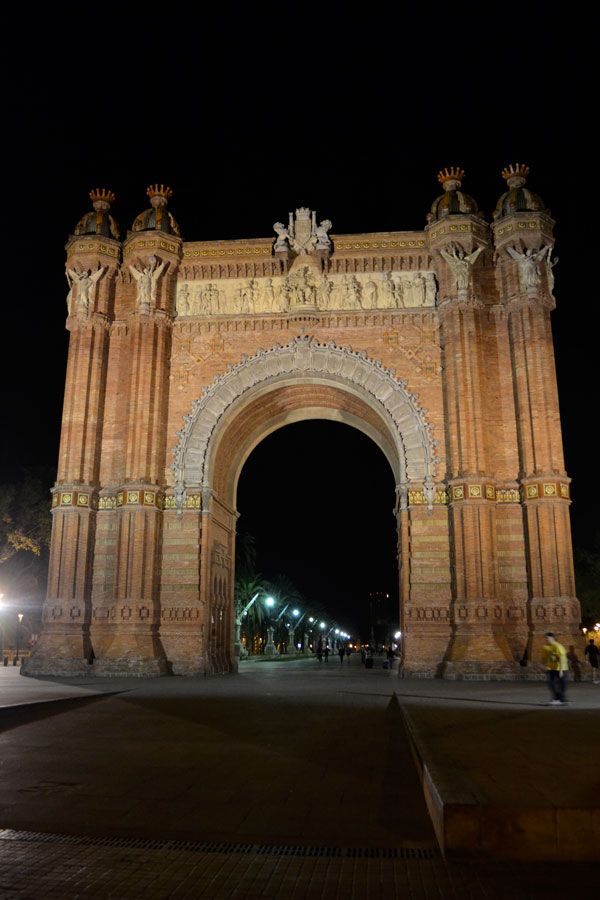 wandering by the monuments at night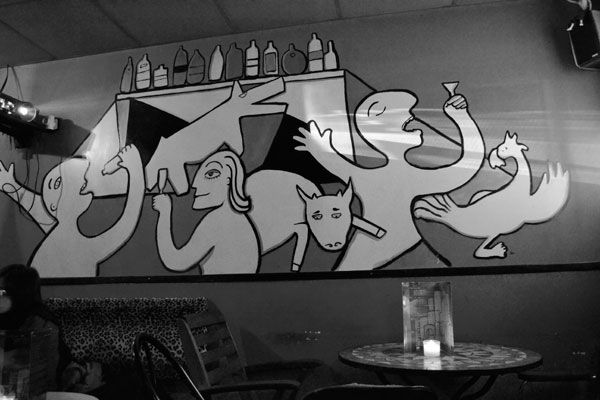 a bar in Gràcia has a party-friendly depiction of Picasso's Guernica. I think that's about as appropriate as "Favela Chic," but it was kind of clever...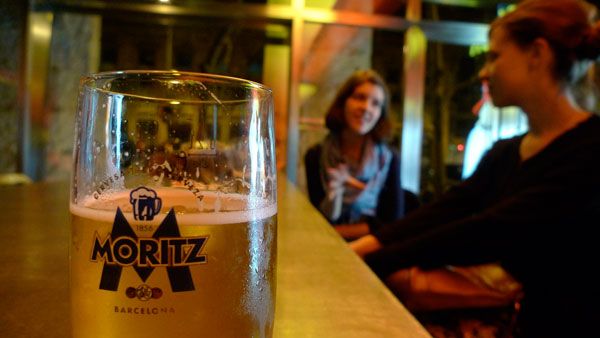 In the new Moritz Factory (Moritz is the oldest beer in Barcelona), which I'm sure will be getting it's own post one of these days...
Some other posts with snippets of Barcelona by night:
Seeing Stars
Pastis and el Gòtic
Absinthe