Back in January, I said my fashion New Years resolution was to buy only one item per month, so I could focus on only buying things I really loved and also not spend all my time thinking about shopping (not that I do, but anyway). I'm officially calling this resolution off now. The thing is, I actually unofficially started it back in August of last year, so it's now been ten months and I'm sick of it, some of my clothes actually need replacing, I'm sick of the rest of them, and also it's summer. Summer is the most tempting season for me, clothes-wise, and well, I'm weak.
Here's a little recap though, with lessons learned and so on.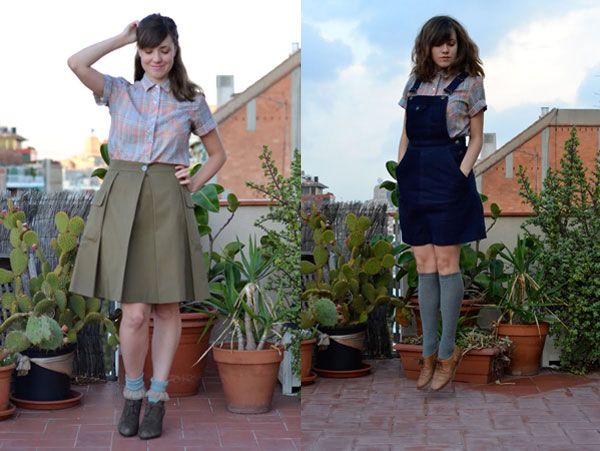 August: Boutique by Jaeger skirt: not the best purchase, simply because it's a size too big. I think if this skirt fit I'd wear it a lot, but as it is, I'm considering selling it on (I don't think it's practical to have it tailored.
September: H&M jumper: I desperately wanted a corduroy jumper, and this one was there in my price point. The fit is a little awkward though, unfortunately, and I left it in Canada at Christmas.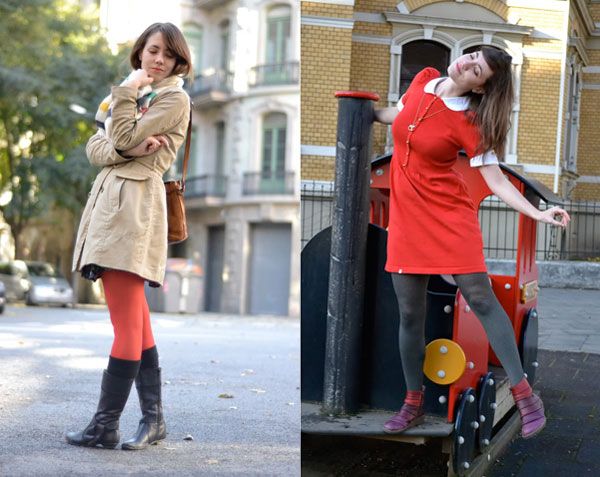 October: H&M trenchcoat: I desperately
needed
a jacket for the rainy month, and this one was there in my price point (seeing a pattern)? I really wish I could have afforded a nicer trenchcoat at the time though. This one has served its purpose and I wear it all the time, but the collar curls when it gets wet and it drives me nuts!
November: Kling dress:
Such
a good buy. I love this dress, it's so completely me in the winter. And I wore it at least twice a week all winter, so it may have been the best purchase of the year.
January: Camper shoes: I needed black shoes, and scored these in the January sales. And yeah... they're awesome. The only heels I've ever had that I can really walk in for long(ish) periods of time.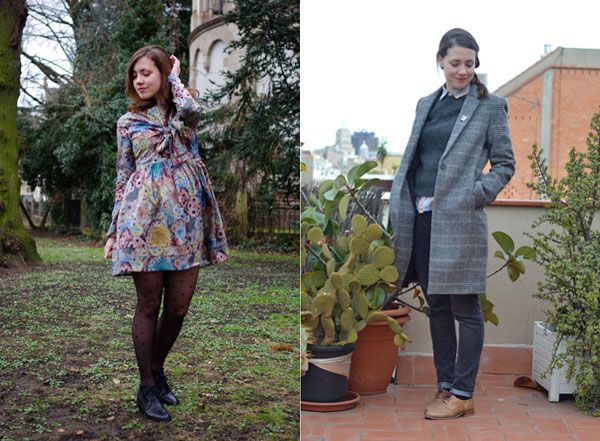 December: Nadinoo dress: My first "splurge," of the year, and I actually almost never regret splurges. It's a lovely dress. I'm a bit sick of it at the moment, since due to my silly resolution I couldn't actually buy any work clothes and ended up wearing it to work for half the winter, but I'm sure by next fall I'll be all over it again.
February: Zara coat: I didn't want to count this towards the resolution at all, because I bought it to wear to job interviews. But I ended up wearing it all the time in February and March, so I forced myself to count it. ;)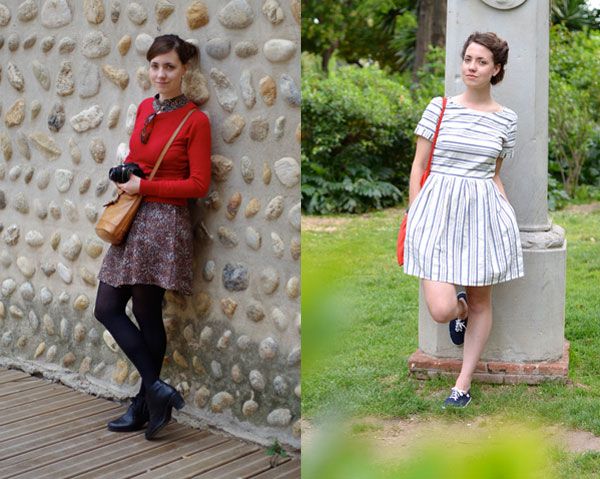 March: vintage dress: This was a nice reminder that I should stop drooling after dresses at the top of my budget all the time (like April's dress, which hasn't been photographed yet) and remember that a lot of my favourite ever dresses were bought on ebay for $10-15. Like this one. Really looking forward to wearing this to summer barbequeues.
May: Mango dress: The day I bought this, I decided to break the silly resolution, but I actually didn't that day, because after going through all the shops in the city centre, trying on a whackload of things and almost buying four of them, I found this dress, and it was just so much better than everything else I was considering combined that I only bought it.
Which I suppose is a good way to conclude: I need/want some new stuff and I'm going to buy it now, but these kind of shopping bans are still a great thing to do: they make you pickier, they make you analyze more what exactly it is that you want. Some of my purchases in the last several months were decided by necessity (trenchcoat, shoes) and some by sheer wantonness (Nadinoo dress, and April's upcoming dress), but all the decisions to click the button or hand over the cash were made after a great deal of deliberation, and I think that's a good thing.
If you're still reading--I'm amazed! Cheers for sticking round!
P.S. judging by the fact I'm wearing the same blouse in
three
of these pictures, that's maybe what I should put on my list...