A favourite dress a few ways (a la
Rebecca
), in a few different corners of the world (and on two different people).
I've had this dress for two years (it was a present from Albert, who caught a glimpse of it on sale from across the room, where he was rummaging in the men's section). I wore it frequently in my brief time living in South Africa, to markets in Johannesburg parks and roof-top nightclubs and to the beach in Mozambique. I sweated around Mexico in it a fair bit one particularly warm summer, and lent it to my sister so she could do the same. When I came back to Europe, the dress and I both had to adapt to winter temperatures again, and I layered blouses or long-sleeve tops under it.
Now I can't wait for warmer weather to start living in this dress again...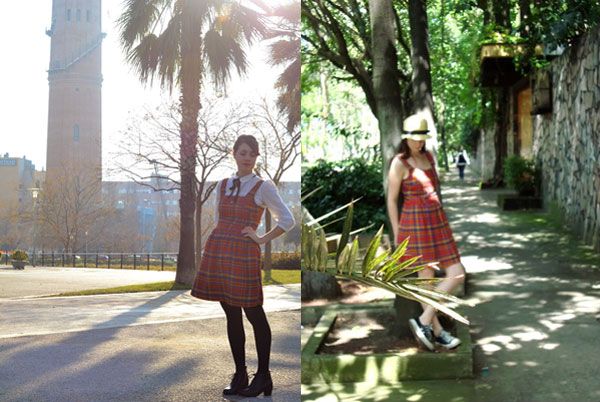 Pictures 1 and 3 in Barcelona, 2 in Guadalajara, Mexico, and 4 in rural Catalonia.