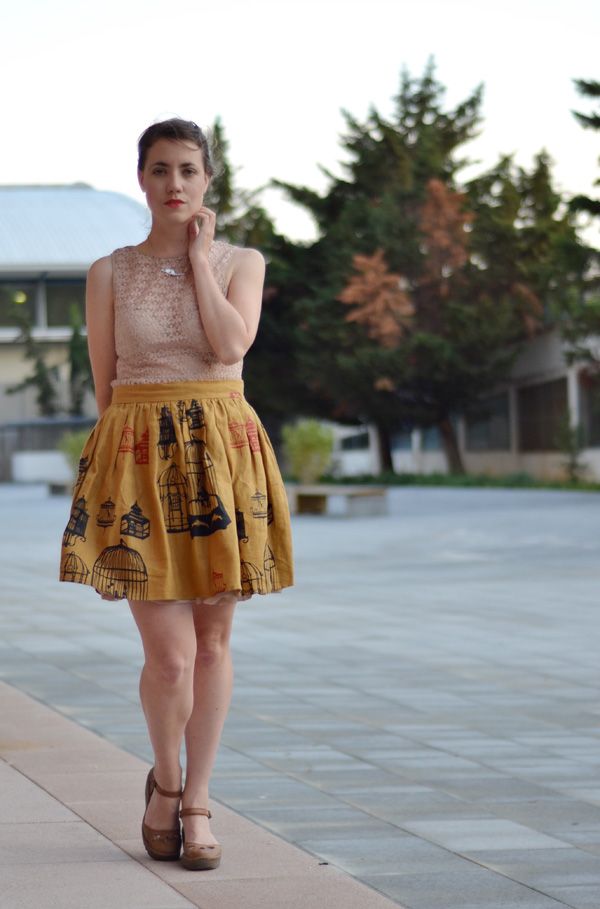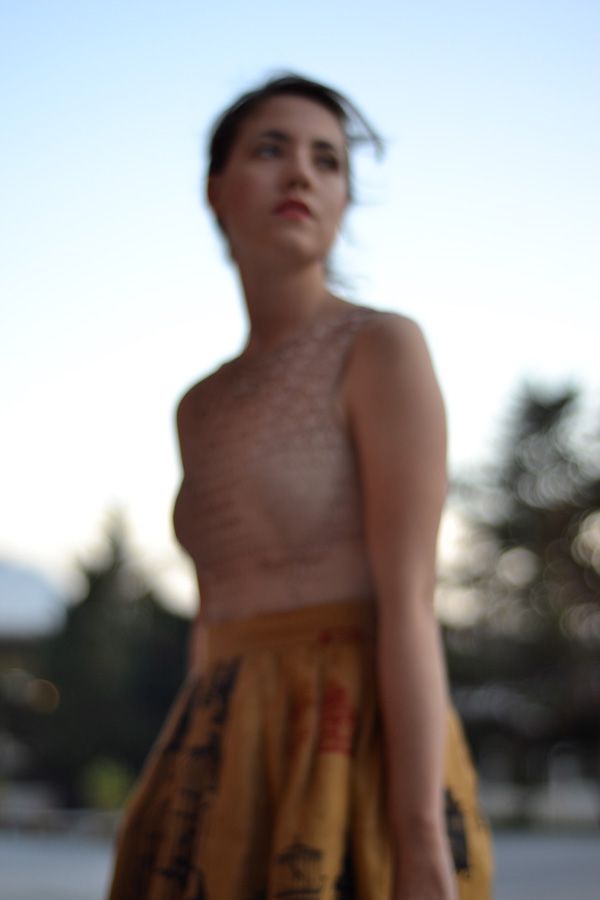 Sooo... as much as I love this skirt I may be reaching saturation point with it blog-wise. I think it's indicative of my wardrobe depression that I used to wear it on the blog three times a year and now I've worn it something like four times in a six months (obviously, off-blog, I wear all my clothes much more than that). I do actually like this outfit though. Obviously with the sheer top it's more of a night-time thing, but I like the kind of ballet vibe to the silhouette. 90s ballerina, with the shirt over top.
Elsewhere, this has been an extremely trying week so far. My body is unhappy (took a nasty fall on a bike). My professional development is unhappy (I hate the economic crisis). My psyche is unhappy as a result of that. My wardrobe is unhappy. I need a haircut. However, at least I'm getting taken out for dinner by some family friends in an hour, so hopefully this will be the turning point of the week...
Sorry to be depressing, but there are weeks when frankly, it's got to be that way. Pfff.