It contains hazelnuts, flying women, horses, and even a video!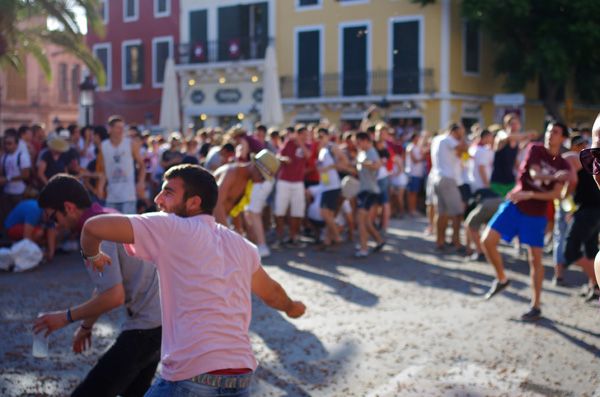 The above picture looks like Palestine or equivalent, but was actually one of the more bizarre features of the Sant Joan (St. John--summer solstice) celebrations in Menorca. Some of the traditions are well-known and part of the reason we went that weekend. What is less well-known is that they start everything off with a giant hazelnut fight. And I have to tell you, having hazelnuts hurled at your head kind of hurts! After the hazelnuts had been flying for a while, it was time for phase 2: hurling women in the air! Bands of men (well, teenagers) roamed around finding smallish girls and tossing them in the air repeatedly. This whole things was clearly a bit of a juvenile mating ritual on the island... note that all the girls being thrown are kind of cute (and they were all wearing a throwing-friendly uniform of shorts, some revealing top, and long hair to be whipped around). ;) I was told to keep out of the thick of things, but Albert waded in in the name of journalism to bring you these pictures!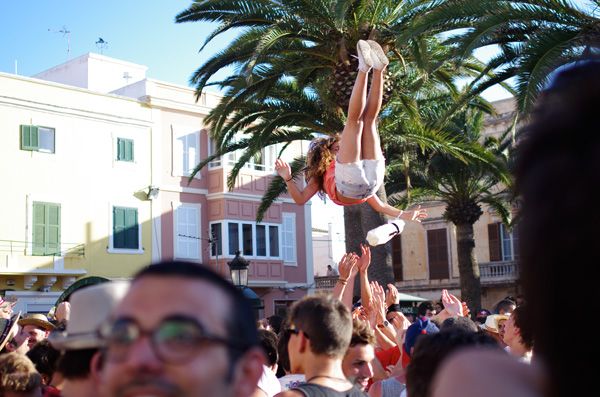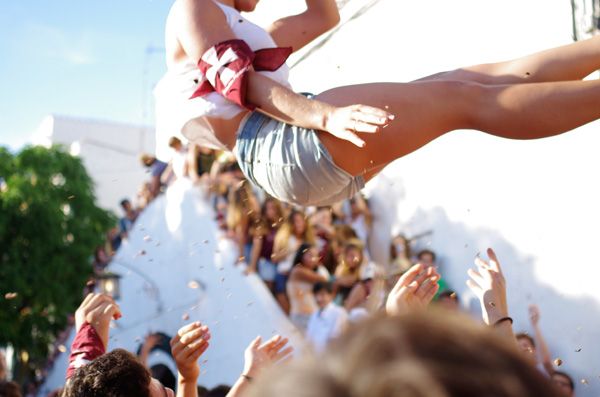 (note the hazelnuts flying around).
But this was mostly a time-filler. The real reason we were all there was for the horses.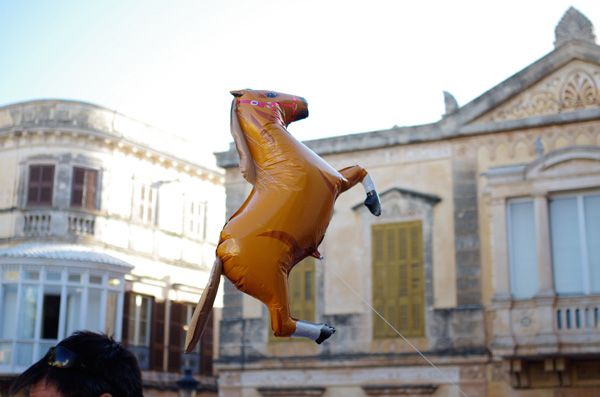 Menorca is famous for it's Sant Joan festivals featuring the beautiful horses that live on the island. In honour of the event, they're groomed to within an inch of their lives, dressed up in velvet saddles and decorative bridles and paraded through the streets. Or perhaps paraded is not quite the right word--this being a Catalan place there needs to be some danger involved. So the horses come down the streets and everyone jumps in front of them and the horses get scared and rear up and everyone supports them as they come down and chant and sing and get really drunk and so on. :D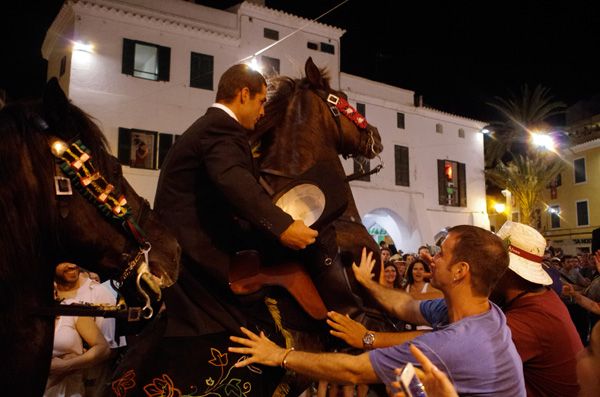 Much better than the pictures is the video. If you really want to feel like you were there, give it a watch (you get me laughing too--this was before I rediscovered my lifelong allergy to horses)!