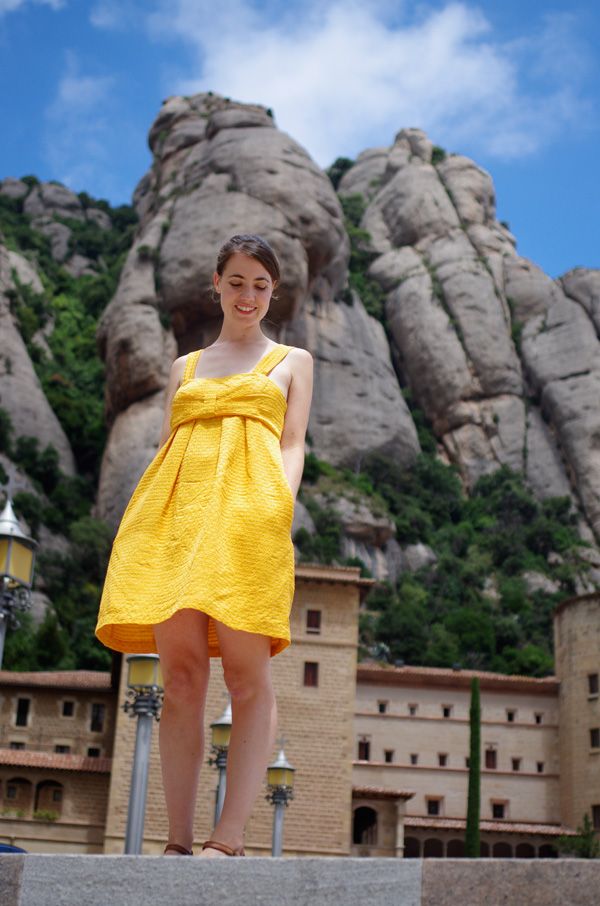 I should really be packing a suitcase that has been looming over my head for at least a week now, but I guess it's waited this long it can wait a bit longer...
Recently I went to a wedding. This is a pretty normal pastime for people in my age group but I usually can't make it to the ones I'm invited to and so I've only been to this one and one other (to which I also wore this dress). This one was pretty special too, because the ceremony took place on Montserrat, one of the most significant places in the Catalan cultural landscape. On the funicular up the mountain, it was either backpacked, camera toting tourists, and people dressed to the nines for weddings. The one we attended too place in the little chapel behind the famous sculpture of a black virgin, and was in fact the same place where Albert's parents got married in the 70s! I felt like I should get some certificate of Catalan-ness just for being invited.
All in all it was a really lovely day, notwithstanding the part when Albert stuck his head around the door while I was having my morning shower to say "Um... the only train that will get us there in time leaves in 20 minutes." 'Hair' and 'make-up' were done on the train, and ironing just didn't happen at all!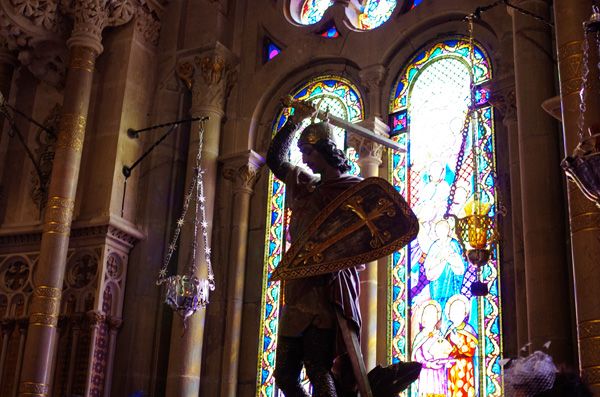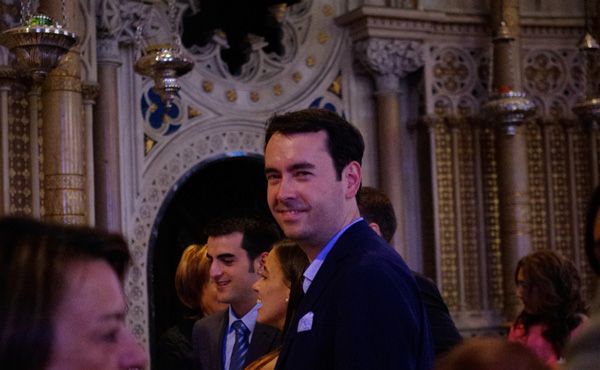 "La Moreneta" from behind, as seen from the chapel. There was a ridiculous line to go an see her, so this was as close as we got on this occasion.