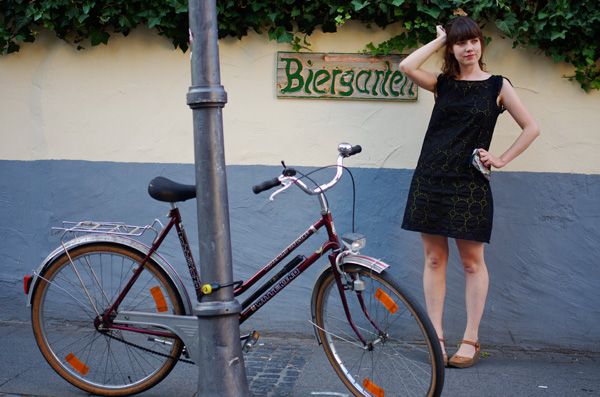 I was supposed to wear this to a party while in Bonn a week or so ago, but after going out to take these pictures and have a drink, we got lazy and it turned into a drinking-white-wine-while-chatting-at-home evening instead. I remember Albert telling me to "cheer up" while we took them... not sure what I was so grimacey about at the time, but probably I had an audience or something!
Right, I feel the need to unload on my latest bloggy rant. I know we're supposed to be all sweetness and light in our online personas, but what can I say, I'm actually the grinch. So, in no particular order, things that are driving me crazy:
1. The overuse of the word "babe." As in "my friends/fellow bloggers/ are total babes." Now, maybe it's just me, but "babe" to me has kind of a raunchy sixties, Brigitte Bardot kind of connotation. I know everyone loves Brigitte Bardot at the moment, but really, have we not advanced? Must we still call people "babes" to indicate their value? I don't know about you, but I don't think of my friends as babes. Some are good looking and some aren't, but I'd actually think there was a problem if all my friends were of the sex-kitten variety. Some are welcome of course.
2. Naked chicks being reblogged ad nauseum on tumblr. Yeah yeah, the female form is beautiful. So why are most of these reblogs waifish females who look like they skipped six meals before slipping on a pair of white cotton undies and lying topless in a field fingering flowers? Or there are the ironic, tongue-in-cheek reblogs of snippets of naughty vintage films...As with babes, really...is this really what we consider "inspirational?"
3. "It's so unbelievably horrible what happened in Norway." It is, of course, completely horrible. Especially given the troubling connection to the rise of extreme right-wing sentiments in Europe in recent years. But hey, there's also a famine going on in Somalia, huh? Affecting something like 30% of the population? I haven't heard a peep about that on the blogosphere yet. Why do we only feel compelled to comment upon things that happen to people who remind us of ourselves?
Jiving my nasty, gloomy, un-babe self down the street... ; )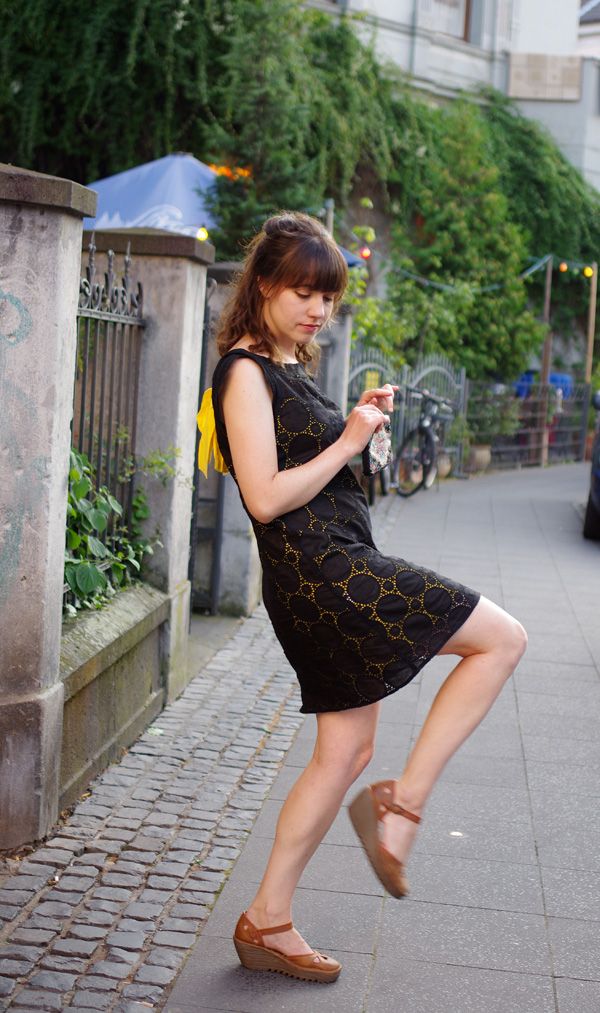 Photos by Albert
vintage deadstock dress from ebay and vintage hand-me-down clutch, Fly London shoes