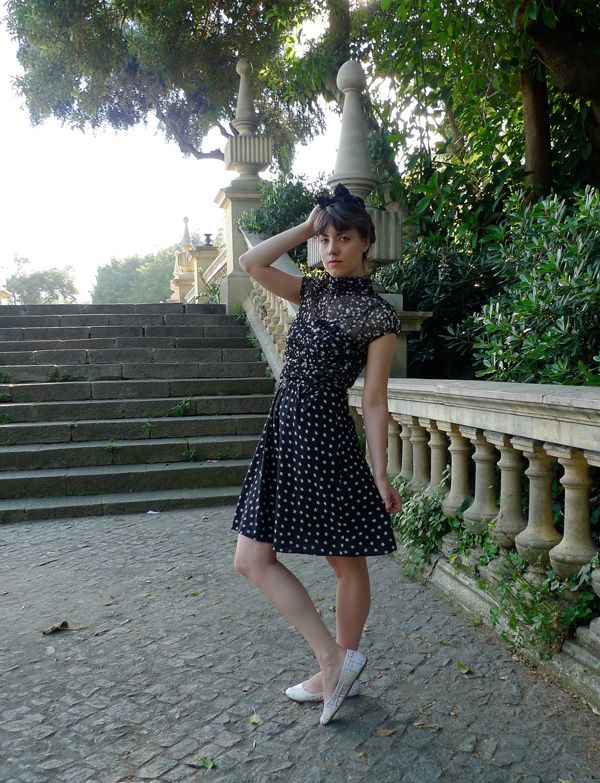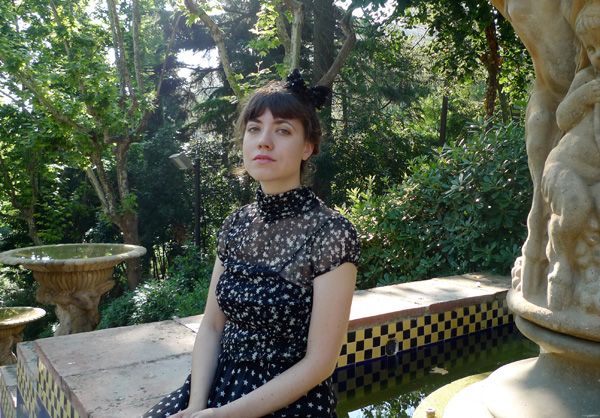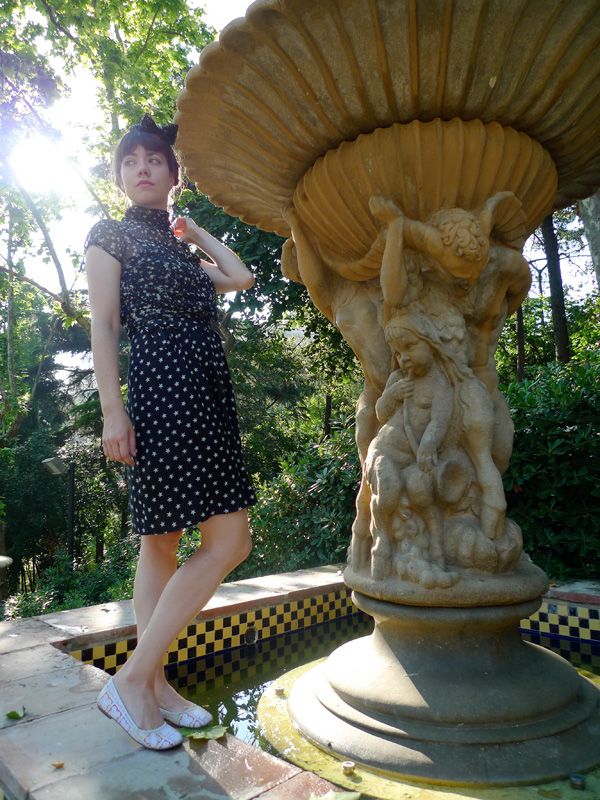 Whew, it's hot these days! I had to peel this off the second I got home from photographing it (at the really late hour of 9:30 am)! It's something I wore in the evening once anyway. And with the summer heat in Barcelona, I become a creature of the night. Everyone does. For starters, there's the summer's biggest and most ridiculous party to keep everyone up all night on the 23rd of June. On St. John's Day (or El Dia de Sant Joan here) the city erupts. Firecrackers do a roaring trade for about two weeks in advance, and anyone with shell shock in the city would have a heart attack as they explode on every corner at any hour of the day and night. On the 23rd, everyone heads to the beach, stays up all night drinking and setting off these firecrackers in close proximity to everyone else. And people dance on the beach to the music of the little beach bars, light fires at around 3 am and then commence
jumping over them
. Those who make it to sunrise swim in the by that point absolutely disgusting water! I didn't make it to sunrise at the beach this time; I flaked out at 4 am, but was still awake at sunrise anyway, eating a fried pork sandwich in my local park. My two visiting English friends were pretty much in shocked wonder about the whole evening.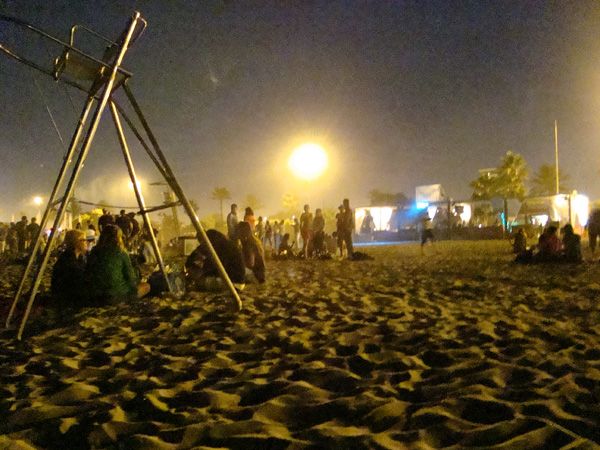 You'd think we'd all spend the rest of the long weekend in bed, but on Saturday night my friend called me at 10 pm to suggest we go to the bar next to the castle on the nearby hill. This involved hiking uphill for 40 minutes through a dark, humid jungle, carrying an enormous bottle of vodka sprite and pausing occasionally to admire night time panoramic views. The bar itself,
La Caseta del Migdia
, is nestled next to the castle overlooking the port, and had a DJ, people clustered around tables with lighted umbrellas, and old movies projected onto a wall (first
Metropolis
and then, erm,
Robby the Robot
clearly a deservedly forgotten 1950s "classic"). Ah, good times. Somehow made it down the mountain again in one piece. : )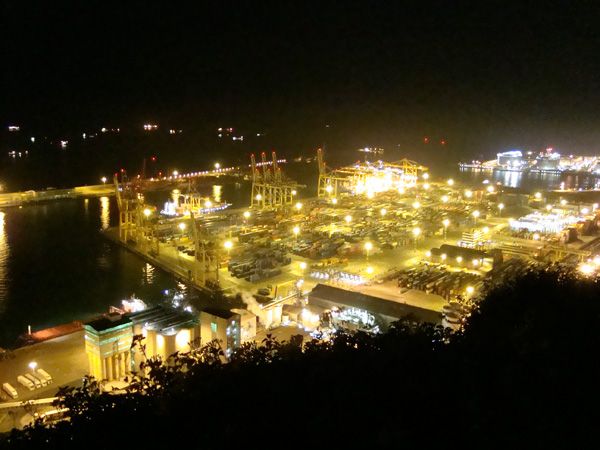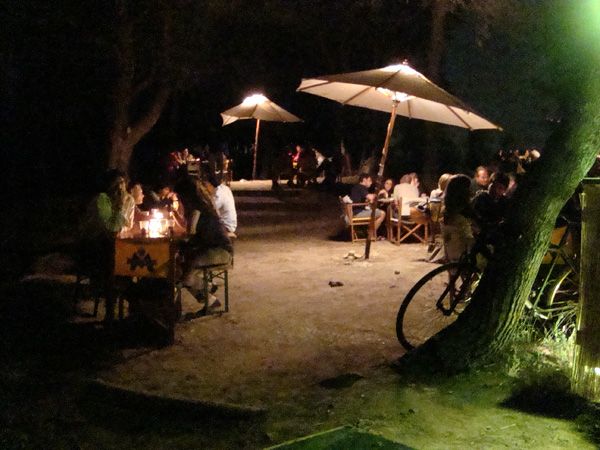 Damn I love Barcelona in the summer. Definitely back to work tomorrow though!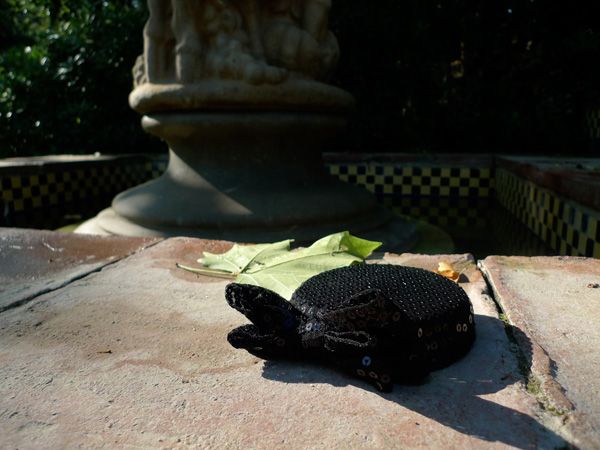 Sorry for photo overload... thought I'd hit the ground running!
Oh, and this outfit was partly inspired by
this picture
. I never follow runways, but I must have seen this on a blog somewhere and thought Yesssss... I can do that.
dress: charity shop, blouse: Zara sales last year, shoes: Liz Claiborne sales (2009), hat: vintage from Camden Stables