Last week I posted about
my adventures
with the Slow Food movement in Guadalajara. There was a rather Mexican side effect from that evening: some slow food poisoning... it wasn't too bad though. I've definitely had worse in this country!
While the cause wasn't much fun the effect kind of was: I put on the most colourful shirt I could find, lay around in day-old makeup (am I the only one who enjoys the casually debauched feeling this brings?) and indulged myself by reading children's lit and magazines. All in all quite a successful afternoon!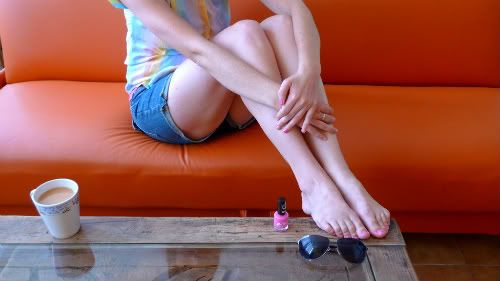 When there's a gray fuzz in your head, a rainbow shirt, tea, and pink toenails are the only answers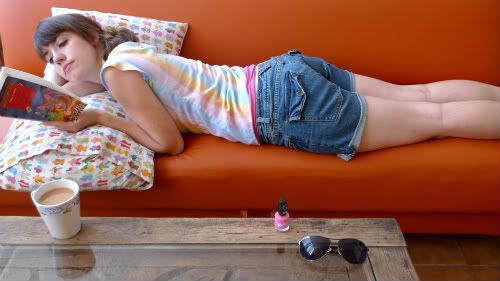 add a candy-coloured pillow and Alice's Adventures in Wonderland
I didn't have a hangover, but it's fun to be dramatic!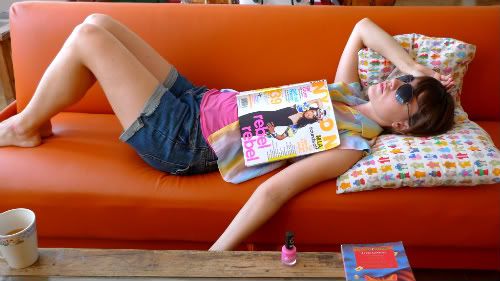 and it's best if your reading material matches your candy-coloured world
Sofie-Ann didn't get the style memo...
Outfit:
shorts: Billabong
tank top: Calvin Klein (sleepwear)
rainbow blouse: Vintage from
decomposed tree
on Etsy
sunglasses: from Sanborns
Sofie-Ann: from Cape Town