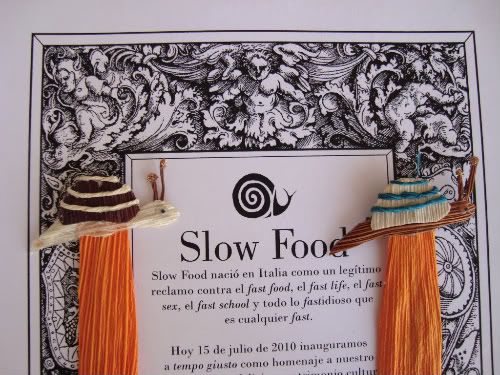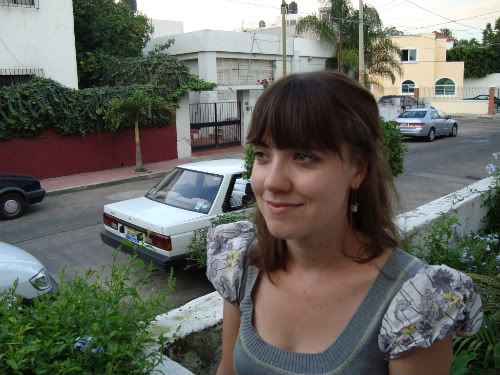 Last week the man who runs the cafe nearest to my apartment told me that he was hosting an evening of "Slow Food," and in the name of getting out more, I decided to go.
When I used to teach English, there was a unit in one of the books about Slow Food, so I was able to drone away to anyone who would listen, "Slow Food is a movement that started in Italy in the '90s as a rebellion against the culture of McDonalds, eating on the run, the accelerated North American lifestyle, etc. etc." My boyfriend thought it meant the food took forever to arrive. This also proved to be true!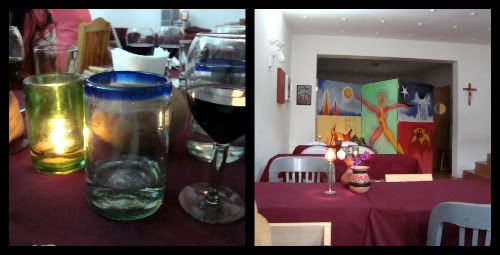 Anyway, it was a nice evening, of wine, tequila, meeting new people, and trying new foods. The food itself was quite nice, although the portions were
tiny
. I usually finish dinner looking like an African orphan with a distended belly, but this time I
felt
like an African orphan and would have headed straight to McDonalds if it wasn't so contrary to the nature of the evening! I did end up getting up at five in the morning to eat a banana!
The chef, Jaime Lubin, had a hilarious way of talking about food. "Now we shall have nopales, done in the traditional napolitana style." My boyfriend and I snorted into our tequila at that point, since nopales are an edible Mexican cactus and I'm pretty sure the Italians have never heard of them in their lives! But this guy has some funny ideas in general. Last time we met him, he told us that Mexico had never been a Spanish colony.
And here's me, on the terrace before dinner! The dress is from Spanish department store El Corte Ingles. I just love the puffed sleeves! The earrings are handmade by Vanja Brankovic in Vancouver.