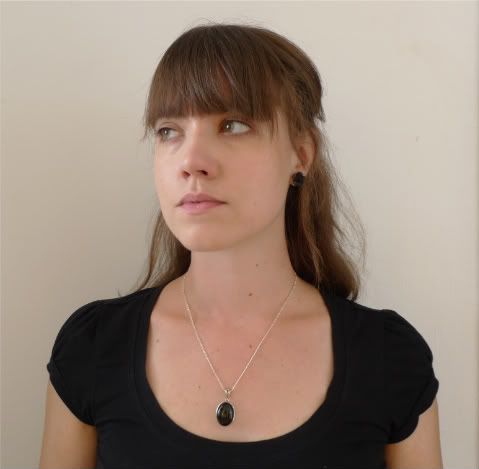 I've always loved the jet jewellery you can buy in Whitby, for its dark, gothic nature and its Victorian history. Jet is a semi precious stone that is actually fossilized wood, and Whitby is famous for it, and I believe the only source of high quality jet. There are countless shops selling everything from simple stud earrings to enormous carved antique collars, and it's about the only souvenir worth having, for a price of course.
Jet jewellery was popularized by Queen Victoria, who mourned her husband Prince Albert until her own death forty years later. I found this fascinating and mind-boggling quote while looking into the subject:
As with many aspects of their strained moral earnestness, Victorians reflected Queen Victoria in her habits and ethics. Thus, strict mourning customs came into fashion. Mourning widows were not allowed to leave their homes without full black attire and a weeping veil for one year and a day (called "full mourning) after her husband's death. During "second mourning," the next nine months, the widow was allowed some small ornamentation, like mourning jewelry and lacy embellishments to her black attire.
-from the very interesting article "The Art of Mourning," on the webpage Curious Expeditions
The antique jet mourning jewellery remains my favourite, and I dream of one day possessing a brooch such as the one Gwyneth Paltrow's character wears in the movie
Possession.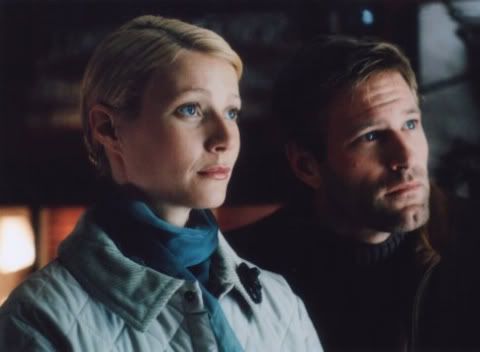 Or pieces like these.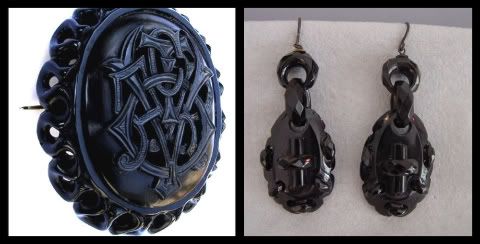 Unfortunately, the jet I like best is extraordinarily expensive. I keep hoping that on one visit to Whitby I'll go into the shop, another year older and perhaps a little richer/more successful, and the prices will seem only a little exaggerated. However, this time I went in and saw a lovely bracelet rather like
this one
:
For about £650.
Pounds.
Oh well, perhaps in about twenty years!
However, my mother, on a visit this spring while my Grannie was still alive, did buy my two sisters and I a simpler, modern jet pendent each. I love its smooth roundness and the lovely silver filigree reverse side. Of course I wore it to the funeral: nothing could be more appropriate.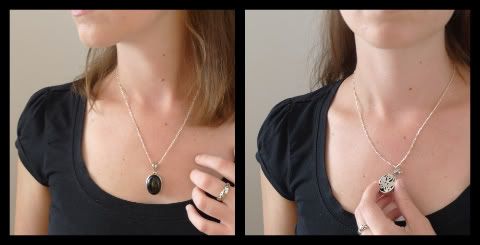 And a further nod to mourning jewellery, if only in looks: hand carved ebony flower earrings, done by carver (and dancer, actor and singer) Todd Woffinden, Granville Island, Vancouver.