I may have gone to England with only carry-on, but I knew myself well enough to include a backpack in that carry-on, so I could check the case on the way back. As was inevitably necessary.
In fact, I was pretty good. The Oxford shoes above I'd actually bought on ebay and had them shipped to the family in Canada, so this was just me picking them up. But otherwise, well, there were sales, and England is just so much fun...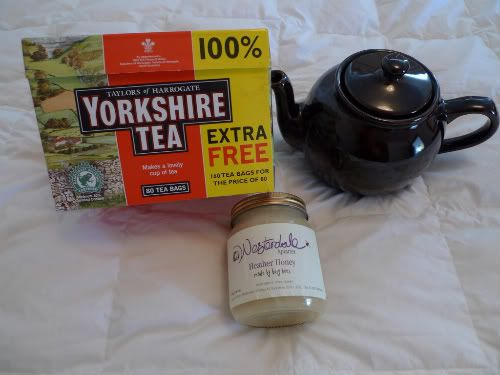 The cheapest teapot I'd seen in Mexico was $50! Apparently drinking tea is a bit of a niche activity here. So I took advantage of being in England to buy a better one for £4. Yorkshire tea and Heather honey round out my taste-bud nostalgia. Heather honey is made from heather that grows on the Yorkshire moors, and has a unique, strong and wild taste. Mmmmmm.....
A wonderful colourful floral dress that will doubtless be making many more appearances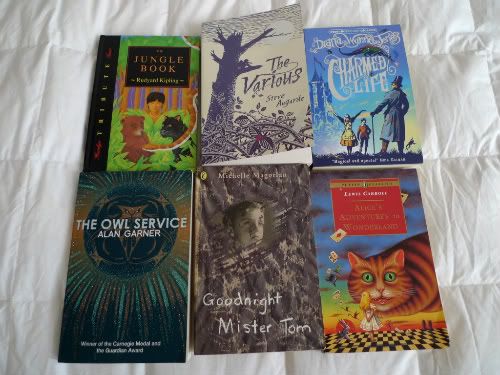 Books in English! Perfection! These are all children's books, and there's a reason for that... the reason is not that I'm a child, but it will wait until another post!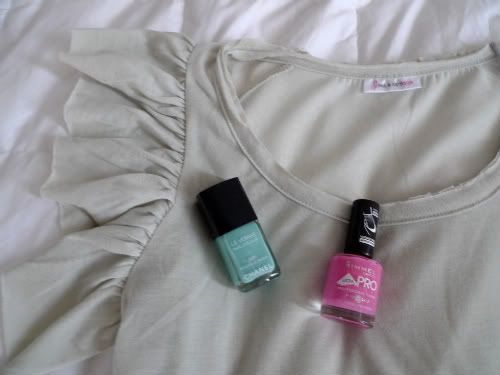 A shirt from Paul and Joe Sister that came free with a magazine (bonus!) and some new nailpolish that called to me and sucked up to me and demanded I buy them from the duty free (too much time in an airport is a bad thing).
Incidentally, I usually come back from international flights looking very much like this: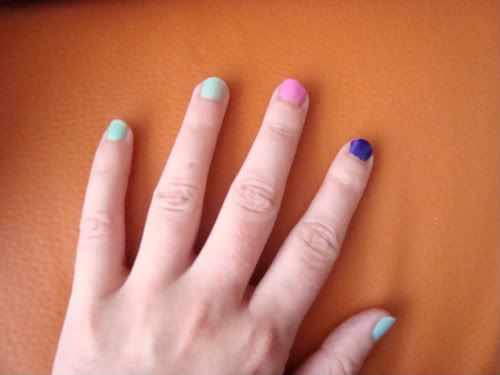 I just can't resist trying everything on. I am the scourge of duty-free make-up shops! Does anyone else enjoy this as much as I do?