Even in the glorious sunshine, Whitby can be very windy. And given there were men fishing on the lower level of the pier, I was very glad I'd worn tights that day!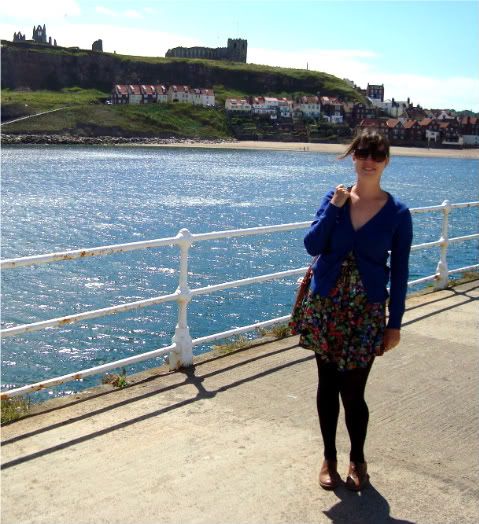 Outfit:
Dress: River Island, Cardigan: Current, Shoes: Steve Madden via Ebay, Sunglasses: from Sanborns in Mexico
I took a picture of this bench because I was blown away by the inscription: Tommy and Nora (who I assume must have been brother and sister, visited Whitby every year between 1910 and 2006! Almost a century! As I was discussing with my family, when in Whitby we always do the same things: walking on the pier and climbing the steps to the Abbey, and it's perfect because it's always different and always the same.
In the 'alway different' category, that day featured visiting Morris dancers from Sheffield!