It was a sad occasion that brought me to Whitby (my grandmother's funeral) but my father's hometown is nonetheless lovely at any time of year, and never more so than when the sun shines.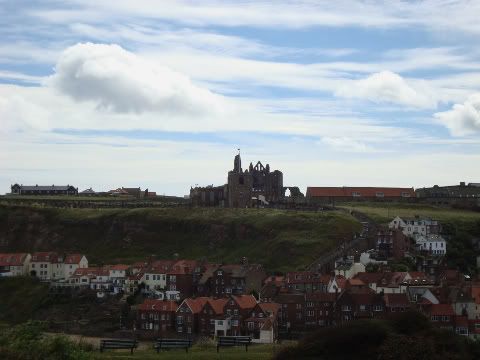 My father and I ate fresh crab sandwiches and watched the unusually calm ocean.
Later we took a tour on the old Whitby lifeboat. From water, the people playing on the shore looked just like the old photographs by Victorian photographer Frank Meadow Sutcliffe, who documented the area. I currently can't find a picture without "getty images" printed all over it, but I'll keep at it.
At 2.50 a ride, the lifeboat has to be one of the best deals going, especially on a beautiful day.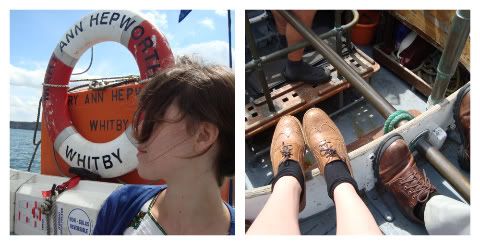 An old fishing boat that has been decked out as an old ship for tourist trips.
Whitby, and the people who live there, are buffeted by wind and sea and often come out quite weathered. But summer brings some soft, delicate blooms for contrast.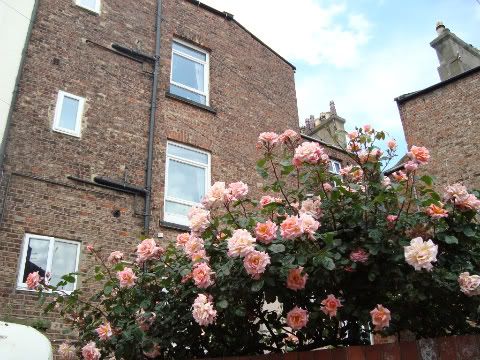 Outfit was: dress: vintage via Etsy, cardigan: Current, shoes: Steve Madden via Ebay