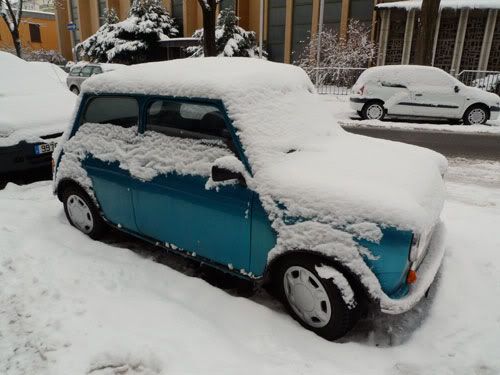 While I'm resigned to not having a white Christmas this year, it was still fun to play in the snow for a few days in Germany.
This is my second winter coat, and I am sooo in love with this one. I've always wanted a really nice toggle coat, and I found this one second hand (but in mint mint condition) at Spittalfields Market. It's made by an old famous English duffle coat company (Gloverall), is made of thick soft wool with a great plaid lining, and features real horn toggles. I'm in love. Especially since they are selling the EXACT same coat at Urban Outfitters and John Lewis for £250. ; D ; D ; D
Other than eating loads of sausages and drinking loads of mulled wine, the time in Germany was spent driving around in my friend's awesome turquoise mini, above, and eating home-made cookies, below.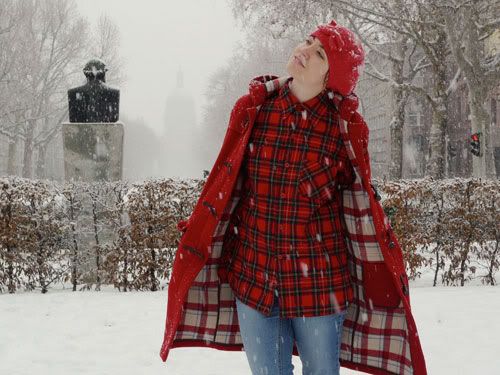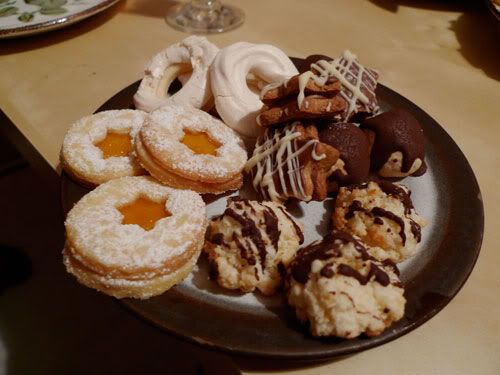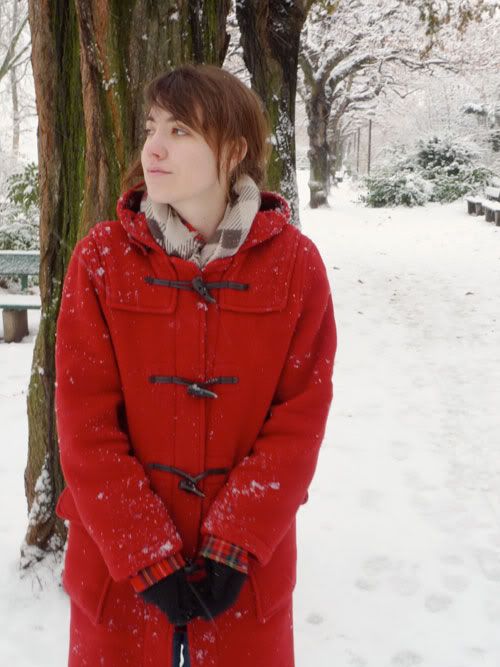 coat: Gloverall
lumberjack shirt: via a friend of my grandfather's
hat: Topshop
jeans: Winners
scarf: second hand
shoes: ancient ; D and therefore just right for clambering through slush