This is my new-old velvet dress! Back in August, I was attached to Etsy as to an intravenous drip, searching for a vintage velvet dress with sleeves and some kind of interesting collar, and after several sweltering afternoons this dress popped up. Gorgeous, good quality (Saks Fifth Avenue, ahem), from the 1960s, swingy skirt, peter pan collar... and $33! I bought it within 15 minutes, and then had to wait two months until I had moved country, found an apartment, and finally had an address to send for it. So you can imagine my squeaks of joy when it arrived!
I was going to save it until Christmas to show you, but then remembered that the whole reason I didn't buy a red velvet dress was so that it would have more wearability than just Christmas. But anyway, weather permitting you'll get a Christmas photoshoot of this too! Speaking of weather, I saw snow when I woke up the other day, and accordingly rushed out to take these pictures. But in retrospect, it isn't snow at all, it's just a heavy frost. Oops.
Sorry for the absolute verbal nonsense coming out of me today. My Social Sciences Research Methodologies paper is doing my head in. And if you don't know what that is, count yourself fortunate.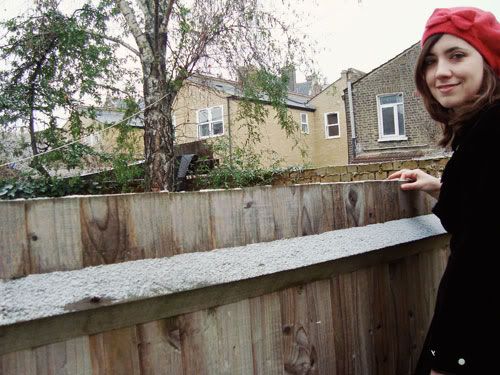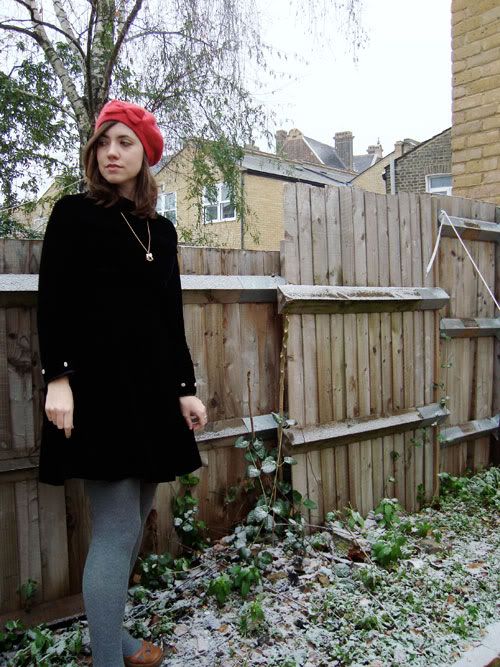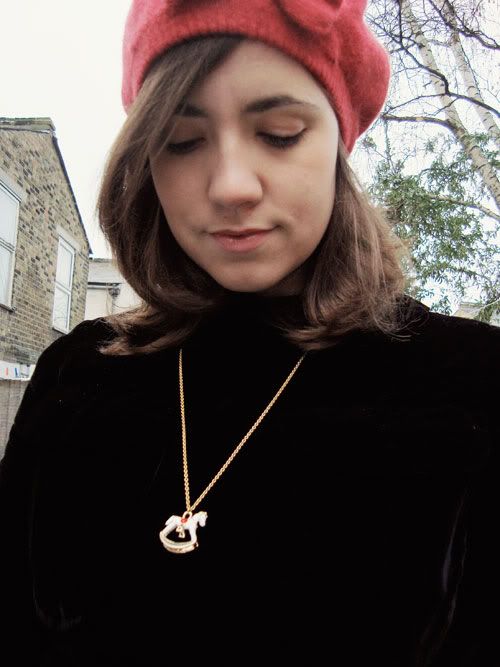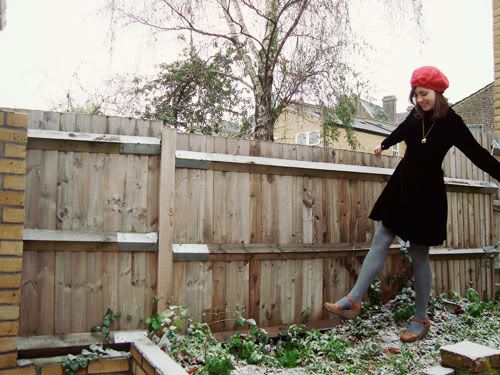 dress:
croatiavintage
hat: Topshop
necklace: Les Jumelles
tights: boots
shoes: Fly London
Follow Ruby Slipper Journeys with bloglovin