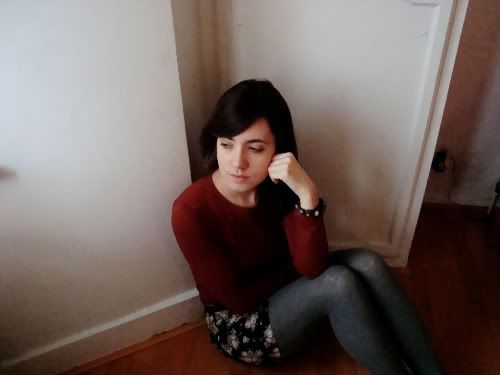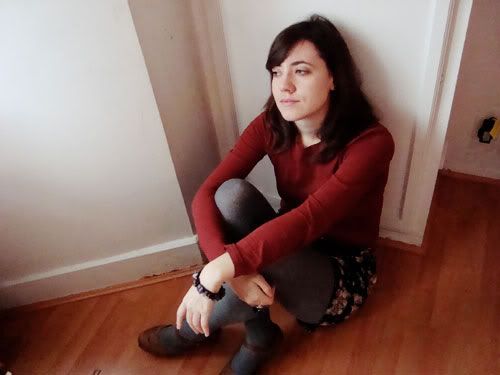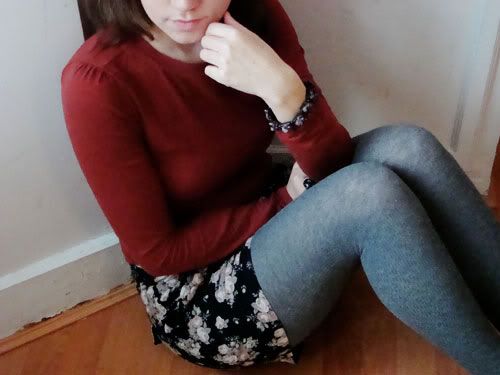 Buuffff. You're hearing from me today but after this I think I might have to disappear for a few days. I am in essay purgatory, juggling four at once (three are due after Christmas, but since I'll be away, the research needs to be sorted out). I spend my time either at uni, wishing I was home to work on the essays, or at home, wishing I was at uni to go to the library. Awful.
However, one definite bright point has been the sweet package sent to me by
Jazzy Elizabet
h of Hivennn. She runs my favourite inspiration blog, and she's just opened an
Etsy shop
to sell her jewellery, mostly made from semi-precious stones, and I got to be the happy guinea pig! She sent me and amethyst and wood bracelet (above) and a snowflake obsidian ring (below).
I love amethyst but I haven't worn it much in the past since I don't wear much (any) purple and I've been unsure of how to style it. So this bracelet was a bit of a challenge, but a very positive one. It turns out that amethyst goes with lots of things! Here I contrasted it with my favourite comfy orange shirt, which I though warmed up the cool stones a bit, and my surprisingly versatile floral shorts. I liked how the flower pattern mirrored the clusters of stones. With my thickest wool tights added I was ready... to work on my essays. Sigh. The bracelet and ring are definitely coming to Barcelona with me over Christmas; we could all use a bit of sunshine...
Oh, and I got a bit inspired with the cartoonish way these photos turned out. ; )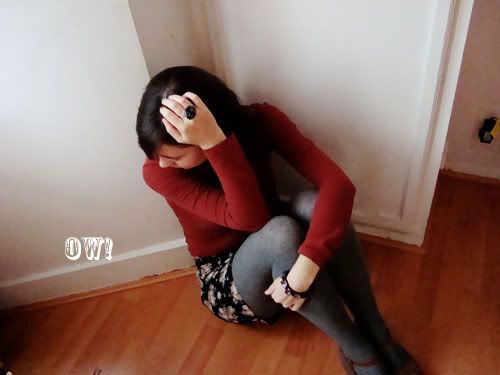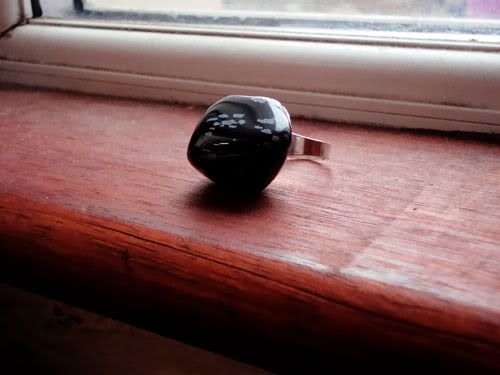 shorts: Oysho
top: Smart set
jewellery: c/o
Hivennn
shoes: Fly London
tights: Boots