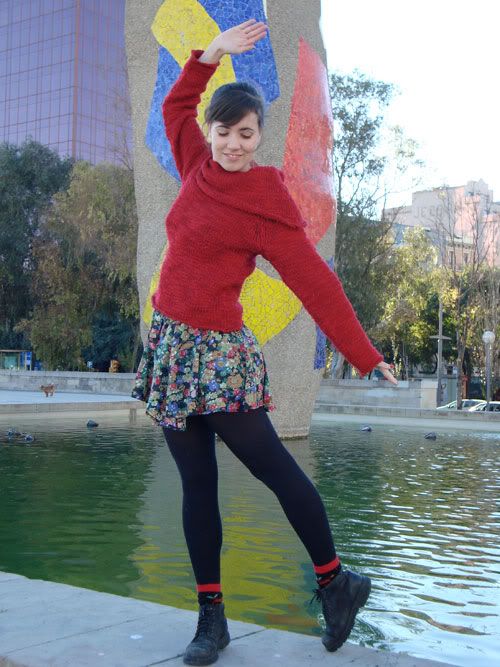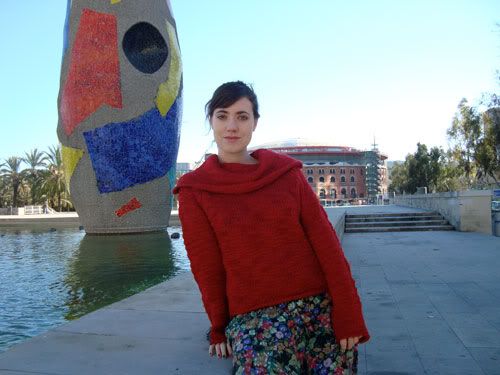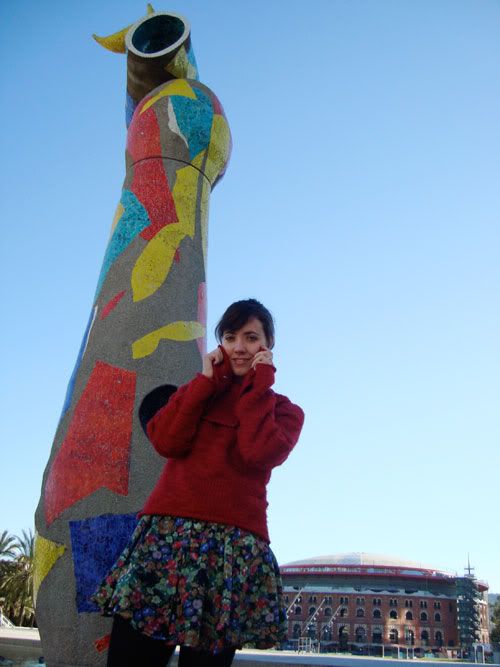 Don't be fooled by all the sunshine... it was realllly chilly! However, I have to say that I could get used to Christmas in Barcelona, going for a bike ride in the sun and stuffing myself with cava and
torró
(amazing sweets) and all sorts delicious typical things in the afternoon. I hope you all had the very merriest of christmases, in all your different corners of the world!
These photos were taken in
Parc Joan Miró
, named after the famous Catalan artist, and featuring this sculpture of his, Dona i Ocell (the majority of his works are called "Woman and Bird," so no suprises there). In some of the pictures, you can see one of Barcelona's two bullfighting rings (only the other is in operation). It was never a tradition on Catalonia, and a ban was passed in the parliament earlier this year, effective in 2012. This one is currently being converted into a shopping centre, which I think is just replacing one evil with another, but anyway...
My already-chipping but festive nails with the requisite café con leche...
photos by Albert
dress (as skirt): River Island, summer-sales
sweater: hand-me-down
Christmas socks: Sainsburys
boots: Timberland (ancient)
ring: was my grandmother's