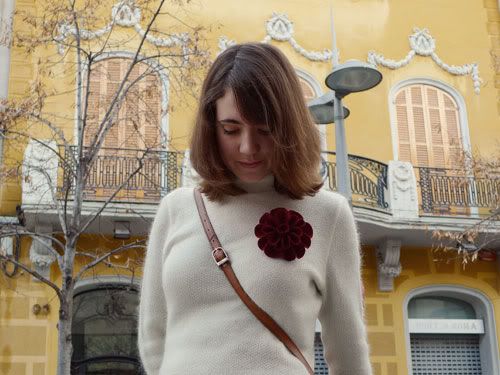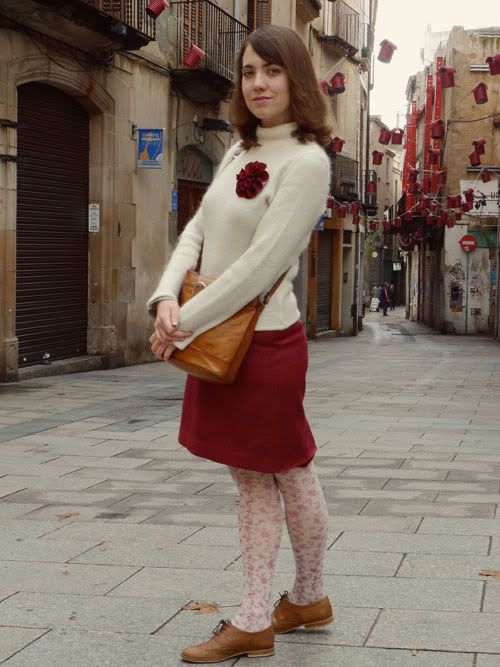 These photos were taken in Mataró, a city about an hour up the coast from Barcelona by train. I was somewhat overdressed for the day's activities... starting work on the horrible prospect of three essays that are due in January. Honestly, it's a special form of torture to give people work to do over Christmas...
I bought this skirt in my favourite charity shop right before I left England (read: the only decent one I've found. Anyone have any London charity shop recommendations)? You can't really tell in the photos, but it's woven through with golden thread, which I thought made it properly festive for the Christmas season!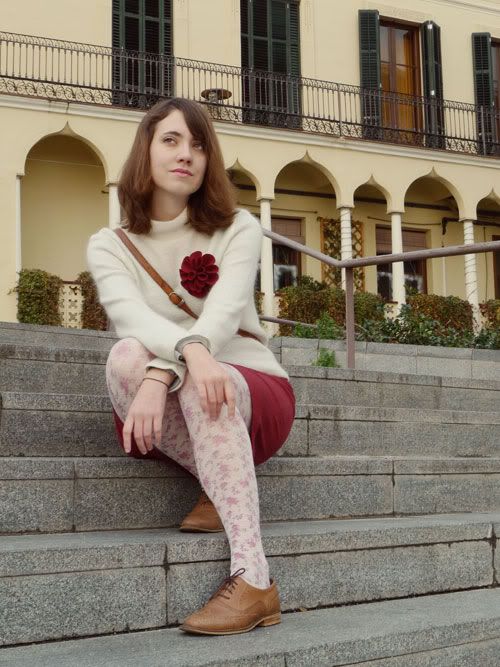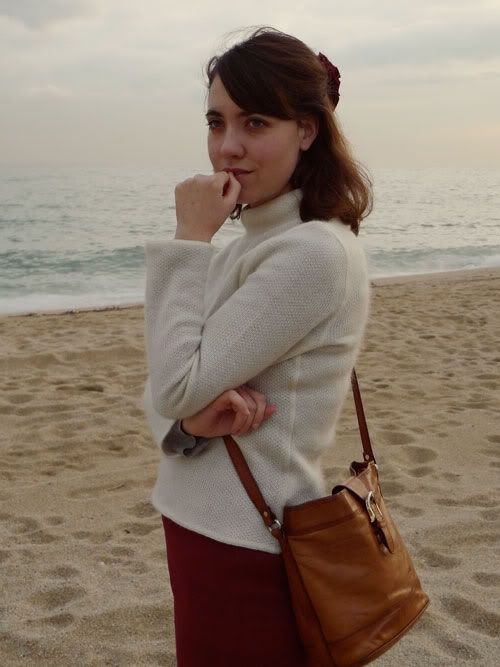 Look how well I match the train station!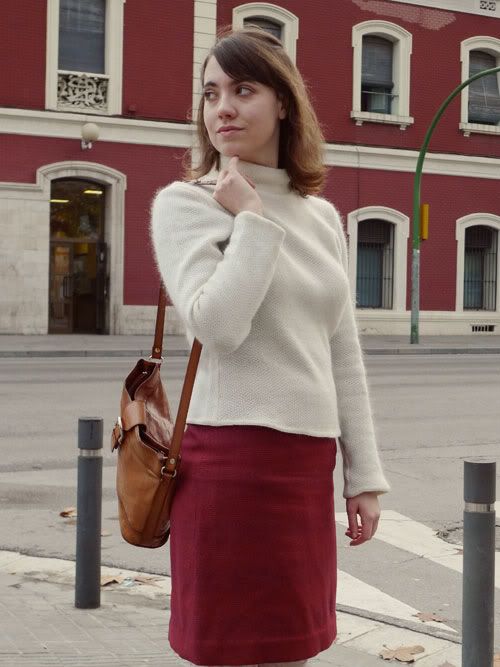 skirt: French Connection (charity shop)
sweater: hand me down
flower pin: Spitalfields Market (came with coat)
tights: Dorothy Perkins
shoes: Steve Madden (via ebay)
bag: stolen from my mother