from
cocorosa
(inspiration much)?
from
Diversions
(or Shallow Mallow)
It's definitely winter now in London. It snowed the day before yesterday and it has been bitterly cold (especially during another student protest against fees yesterday). With that in mind, it's time for the second half of my autumn round-up. Last week I focused on the bright and sunshiney side of Autumn in
a post heavy with shades of red and gold
. For the second half, you have the flip side, a love of washed out whites and creams, all on top of one another. I don't know what it is, in the summer I'm not very fond of pastels or florals, but I like them increasingly as we head into winter... especially with sweaters over top, like Stef above.
And here's some other things I liked this fall:
Long hair and short hemlines: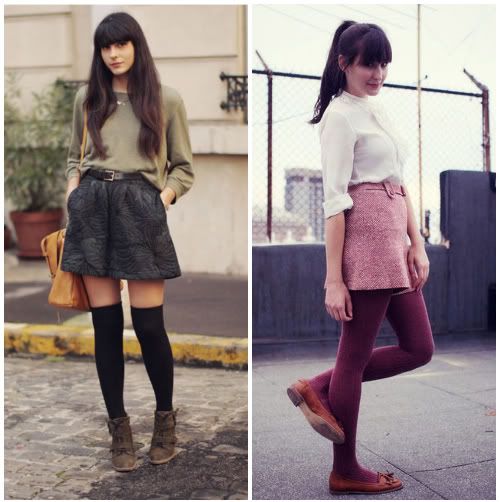 from
The Cherry Blossom Girl
and
Fancy Fine
Two great, simple, yet polished looks. I also like how each has run with a colour that's pretty typical of fall, but with a quieter, more muted version of it.
Ridiculous Pinings for Unexpected things: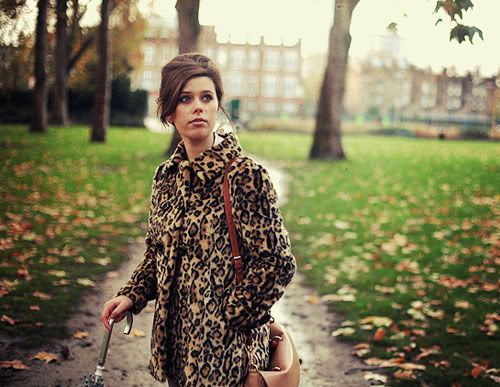 This one's a bit silly. I really, really, really don't like leopard print. Ever. In any form. Except that I really like
Carrie
in this coat. She had another picture, wearing this coat and drinking from a china tea cup, and I immediately became obsessed with recreating this gloriously sixties image myself. Except that I don't even have a china tea cup, let alone a leopard print coat, and if I did have one of those I would never wear it due to my intense dislike of leopard print... so I'm just posting it here instead, and letting this obsession die.
Small but intense bursts of colour: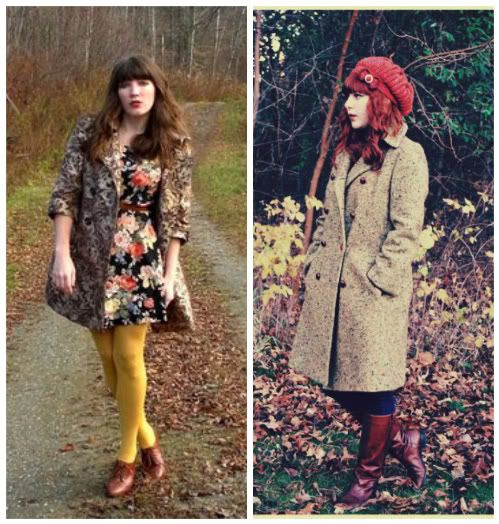 from
Waking Life
and
Lulu Letty
So, you know, I love yellow, I love Caitlin's blog, I love florals for winter... that was easy. And I also really loved Maria from Lulu Letty's early days (well, there only were early days, actually) as a redhead, and thought the bright, freshly dyed hair looked amazing with a wooly hat of the same colour. So we're back to red and yellow again, I guess. ; )
Last but definitely not least...
Bundling up: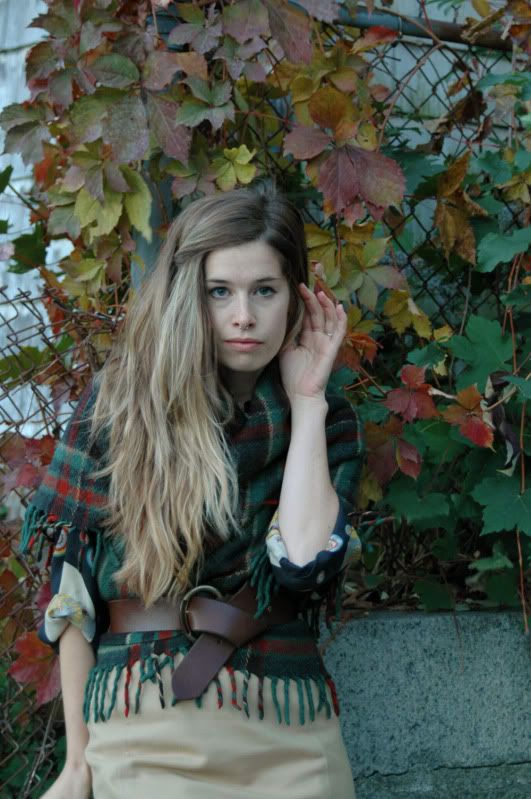 from
Orchid Grey
I'm a big fan of shawls, although all of mine are sadly in a box somewhere in Vancouver. The best use of a shawl I saw this fall had to be Julie's belted green one. It kind of makes me want to improvise with that airline blanket I stole from the plane, but I guess I'll leave the look in her capable hands until next year!