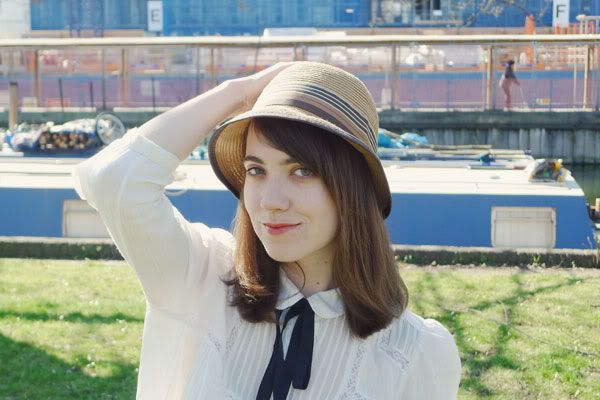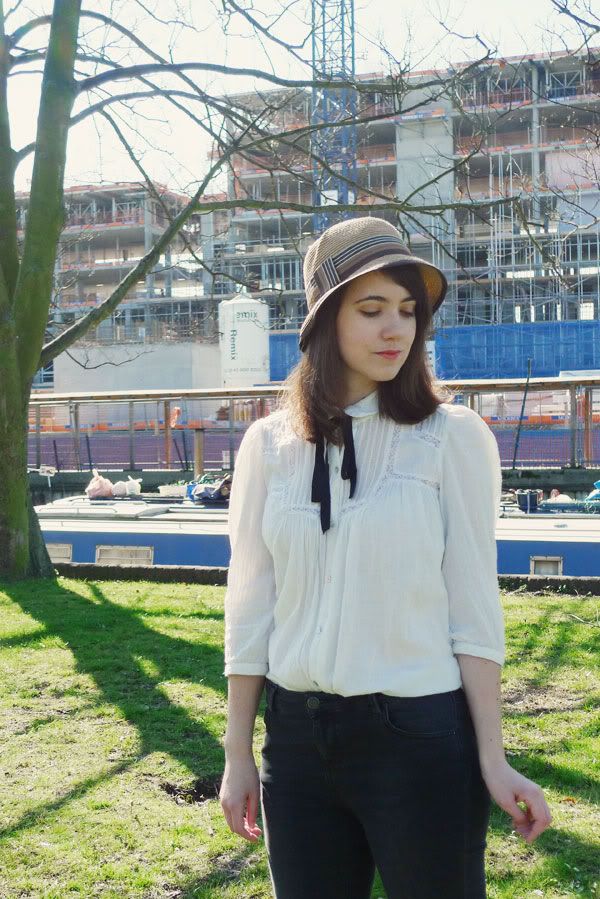 Now that my "Hits of the Winter" are out of the way (who really wants to dwell on winter anyway), let's get on with the real star... spring! The weather has been so unbelievably great the last week or so... so obviously I've been stuck inside with school/a boring data entry job. I'm not complaining though, money is always a good thing!
I've been saving photos of girls in pastel yellow skirts and floaty dresses and cropped sweaters, but Spring is actually jeans season for me. I get to this time of year and I'm
soooo
sick of tights, which have all lost their elastic generally, but it's too late to start buying new ones. I'm generally more of a dresses person, but I actually love jeans--on other people. I've been avoiding skinny jeans like the plague for the past 6 years, but after seeing the lovely
Zoë
working them like no other, I headed straight to the shops (and broke my shopping ban, but I am unrepentent since I've worn them about 12 days out of 14 so far). So, this is transitional dressing at Ruby Slipper Journeys.
Albert thinks blog posts should have the minimum amount of pictures to get the point across, and I also have the "less is more" attitude, but bear with me here please! I love these photos, I loved this day, my hair is actually
doing something that is recognizable as a hairstyle
and there are daffodils! Oh, and some of the backdrops aren't so scenic, but that's because I'm trying to get away from the myth on this blog that I live in a park surrounded by wilderness. I love the canal, but it's still a very urban setting.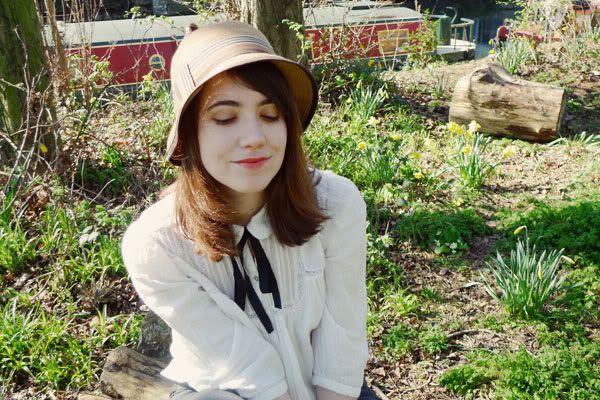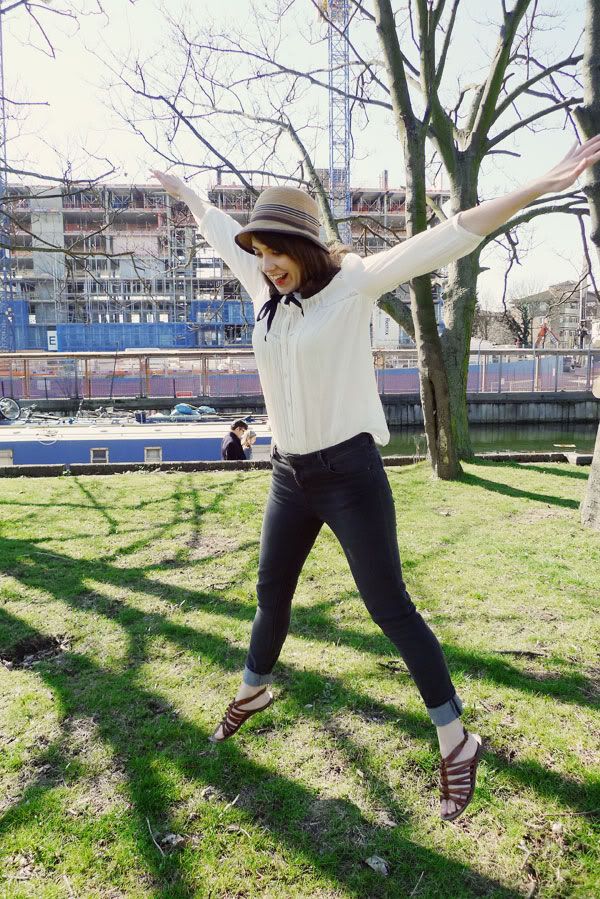 Spring forward! I
must not
forget to change my clock this weekend as my flight is on Sunday...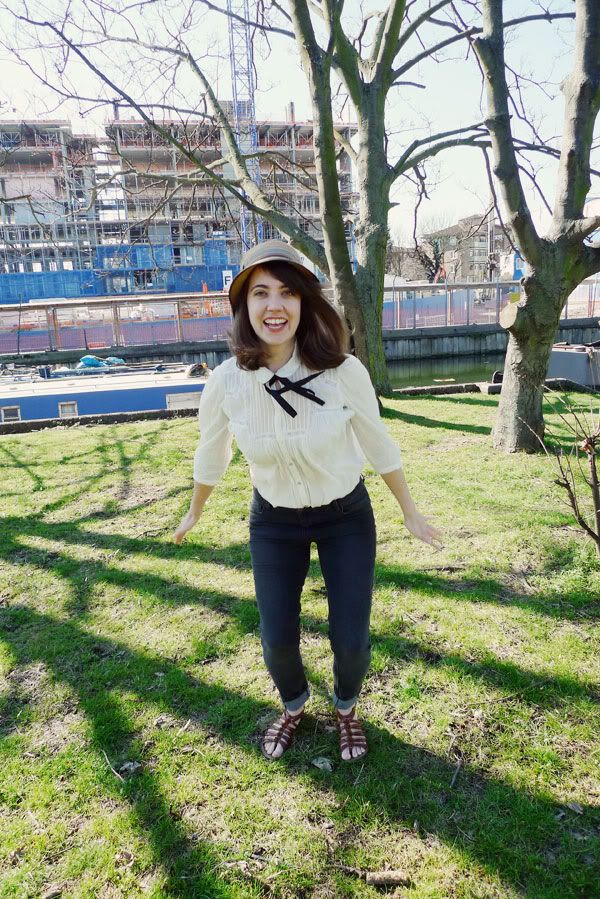 Nailed the landing. ; )
Photos by Albert
jeans: Warehouse, blouse: Zara, shoes: Aldo, hat: The Bay
(ha, I realize that two of my favourite items are from the twin evil empires of Zara and Aldo... just shows that it's always worth a look)