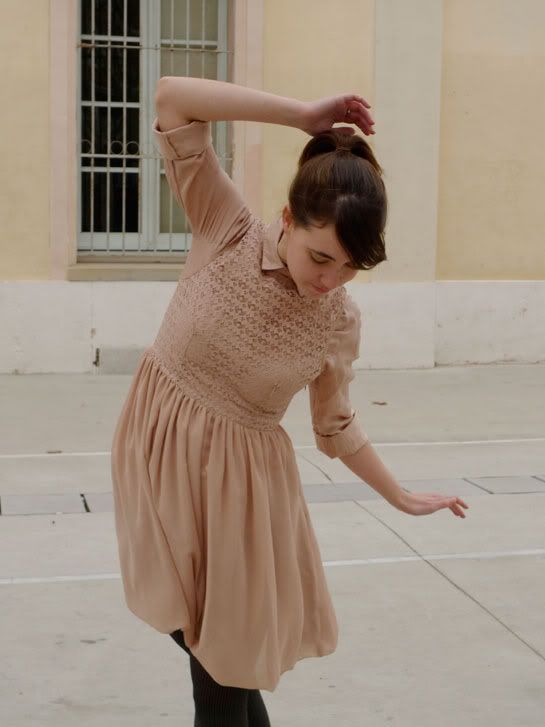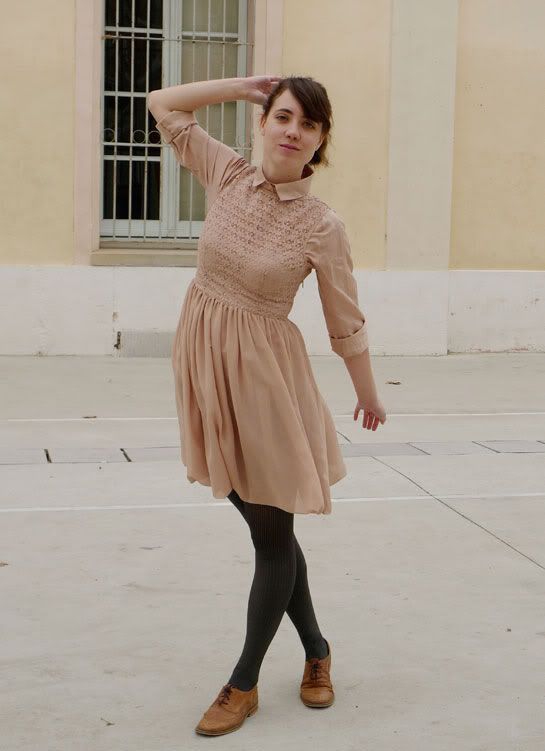 I hear ballet looks are a bit of a trend this year? I'm not at all a follower of trends (wouldn't that mean getting loads of new clothes, and erm, expensive shoes every year)? But when I read that little snippet somewhere I thought, "excellent, I'll wear that new dress then." I kind of love the appearance of ballet, though my best friend was obsessed with ballet for enough years that I think anyone who pursues it must be kind of insane. There are some horrible individuals in that industry. When I saw
Black Swan
in January it struck me as a pretty accurate representation! I was a bit underwhelmed by the film, to be honest. I thought it was well made and creative, but a bit long and kind of a one-trick-pony. I'm happy Natalie Portman won the Oscar though; I've liked her for years (and
V for Vendetta
is one of my all-time favourite films).
Aaaand
, I'm really happy Colin Firth won. My family used to watch the BBC
Pride and Prejudice
every year! : D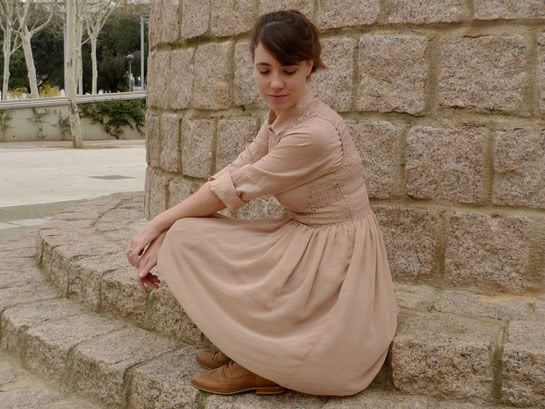 On to the dress. I got a coupon for American Apparel (which is suuuper expensive in the UK) before Christmas for essentially 50% off, and after a bit of humming and hawing picked this lace and chiffon dress. I simply love it: it's soft and swishy, and surprisingly for a dress with a see-through lace bodice, remarkably versatile. It looks great with all my blouses. I do wish the skirt was a bit heavier, since it has a nasty habit of attaching to my tights and hiking up at the back--the other day a truck driver pulled over to me and indicated that maybe I should pull it down. Embarrassing, but at least he was a gent about it. I guess it'll be better in the summer, when there are no tights to get all static-y with...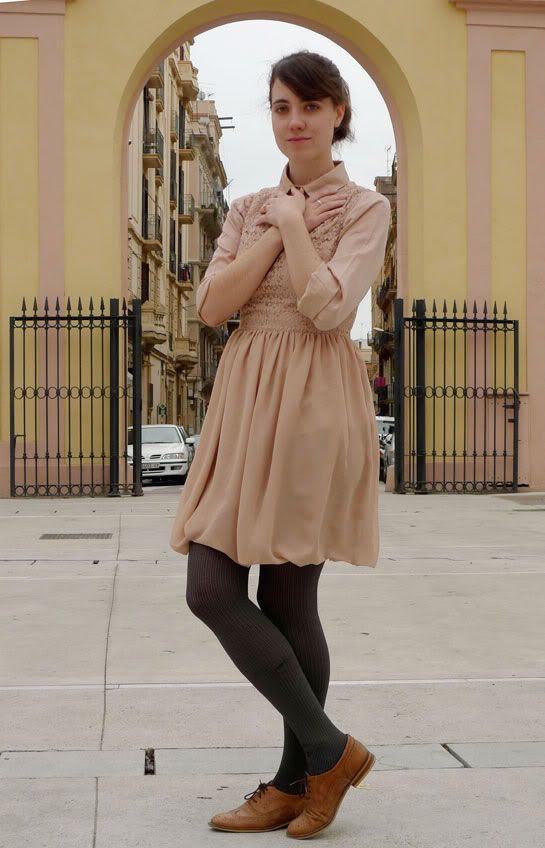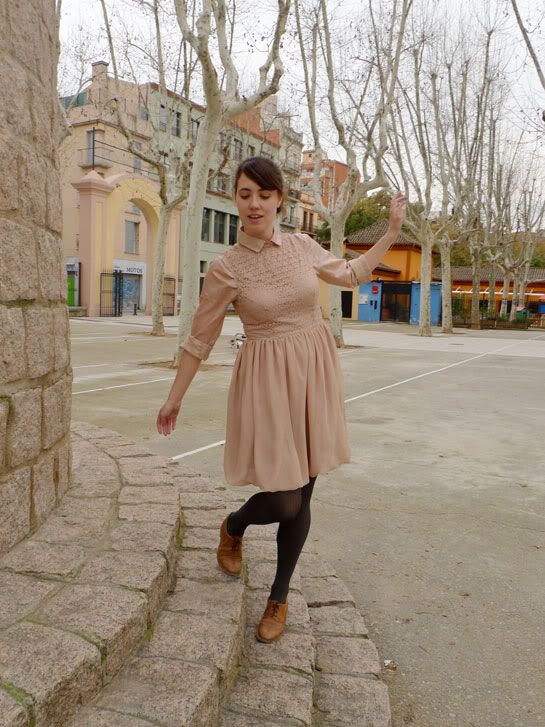 I won't be going
en pointe
any time soon, but I did feel that dancing around the park was necessary!
photos by Albert
dress: American Apparel
blouse: Oysho
shoes: Steve Madden via ebay