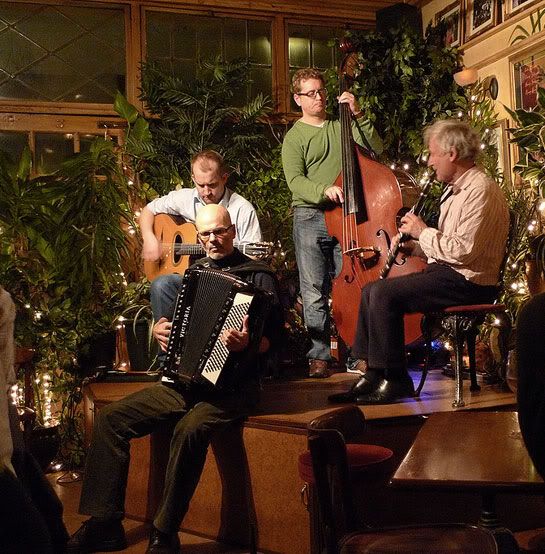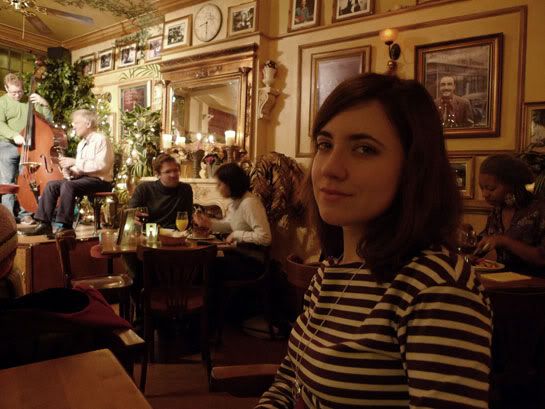 After a puzzling and lengthy trip to an area unserved by buses in South London, we arrived at a bar decked out a little like a trattoria, with a "tropical patio" which we avoided (erm, London ain't exactly tropical at this time of year). There was red wine (only available by the bottle--oh dear), tapas, and a band playing gypsy swing, in the style of Django Reinhardt. For those who don't know Django's style, check out the video below showcasing him and frequent musical partner Stephane Grappelli. My uncle bought me a Django CD when I was a teenagers, and I loved him from the sound of the first note. As though his lilting guitar solos weren't impressive enough, he played without the use of two fingers on his left hand, which were paralyzed in a fire.
The jam session that night weren't any competition for Django's ghost, but it was a fun evening nonetheless.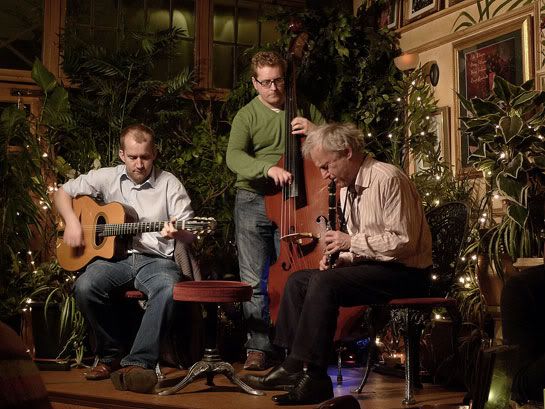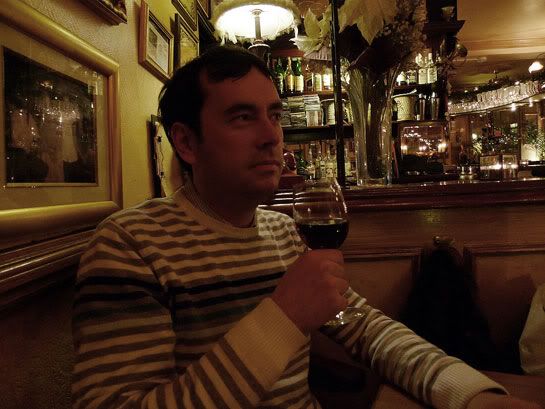 We look a bit like one of those couples who dress alike here, but I can assure you, we're not!