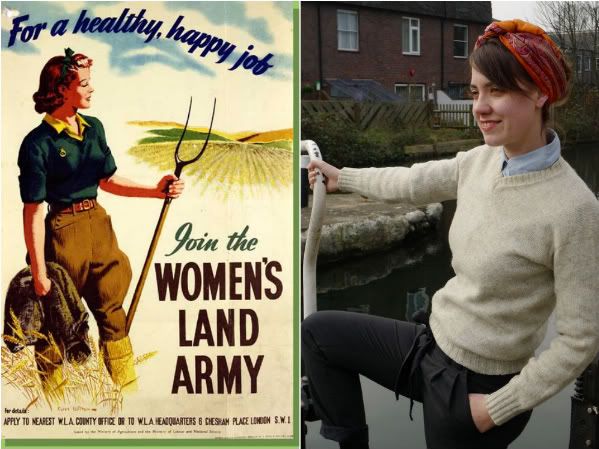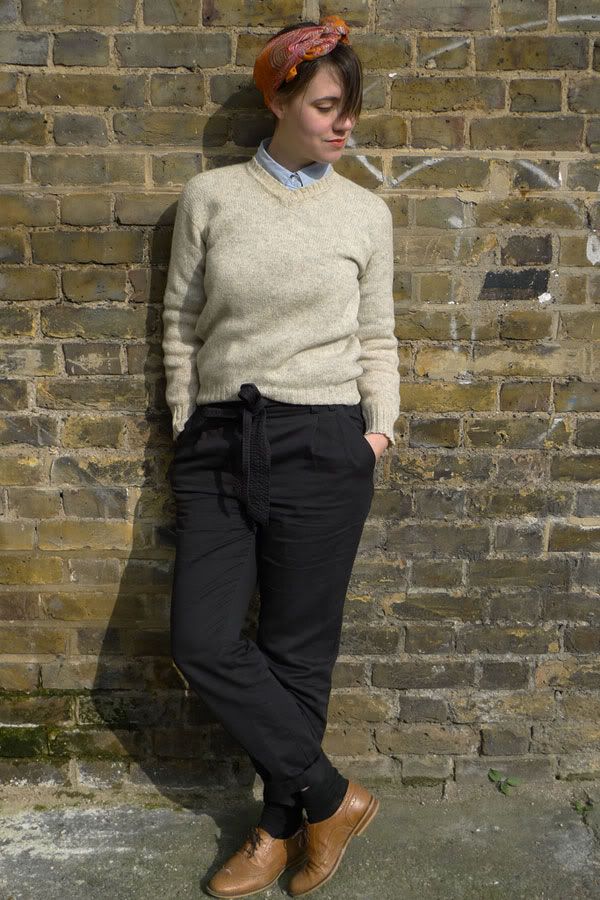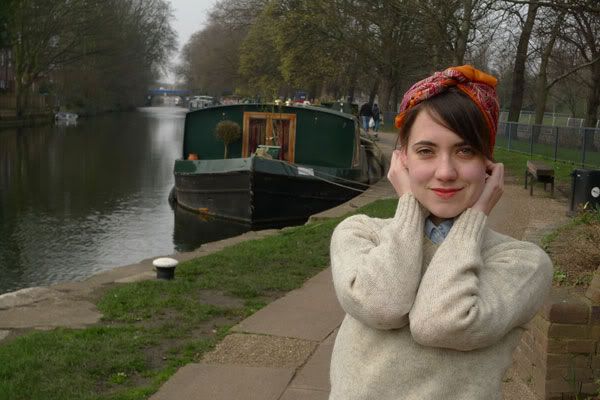 Almost a month ago I posted a quote from a Steinbeck novel I was reading: "The women and girls wore pants usually of corduroy and thick sweaters, and they covered their heads with bright-colored scarves to protect their hair from the dust that rises from the fields with the smallest wind."
Steinbeck was speaking of French-Canadian potato harvesters in Maine in the 60s, but, here in London, it also reminded me of the Women's Land Army. This was an organization during the two world wars that organized for young women to go an work on farms, as extra food provision was necessary, and many of the men had been conscripted. I first heard of them several years ago through the film
The Land Girls
, starring Catherine McCormack, Rachel Weisz and Anna Friel (from
Pushing Daisies
). It's not an amazing movie, but very interesting and well acted.
While many of the girls who worked the fields were already from the country, many others were city girls from London or the Northern cities. Despite the back-breaking work, I bet many of them had the times of their lives away in the country with a group of girls. Like the women Steinbeck mentions, they were dressed for hard labour in thick trousers and sweaters, with scarves to keep back their hair. I skipped the labour but took the inspiration for a walk up the canal.
sweater: vintage, shirt: Pure by Alfred Sung, trousers: H&M, shoes: ebay, scarf: gift
Photos by Albert
Oh, and I'm quite loving my orange lipstick again. So glad it showed up in my passport bag!