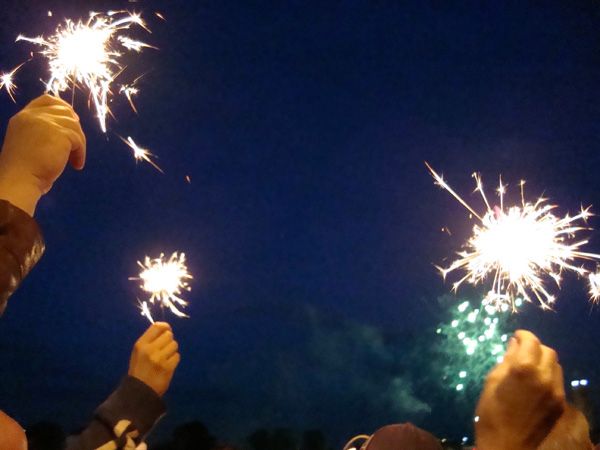 A couple of weeks ago we headed over to Cologne (about 40 minutes from Bonn on the train) to see their Fireworks night.
First though, we stopped for dinner in Bonn at this excellent Thai restaurant I'm so glad to have discovered. I had a "Drunken Apricot" cocktail.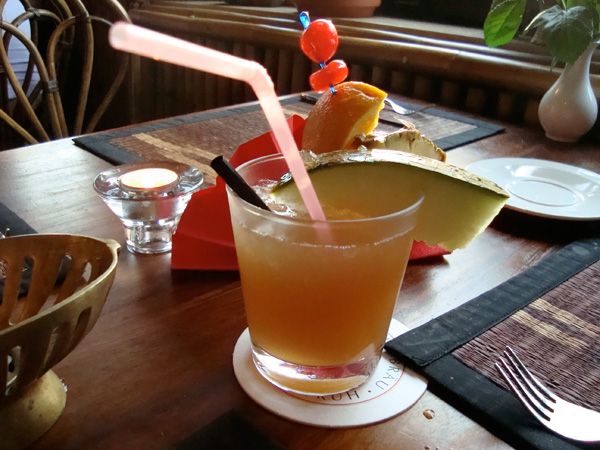 And shared some noodle-y thing and some mouth-watering fish (I think it was red snapper). Sheesh, as a Vancouverite I should know the names of all these things, but I've never gone for much Thai food, for no good reason!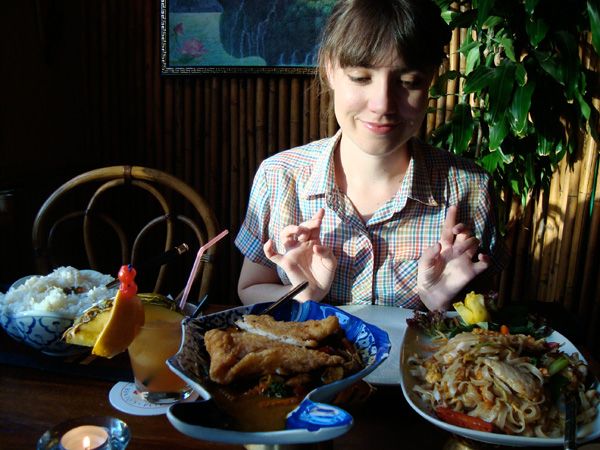 Then off to Cologne on the train. We were supposed to meet up with some people, but couldn't find them in the crowd along the riverside:
People were waving sparklers in time to the fireworks, which I found pretty endearing. Later they were all singing very patriotic-sounding Cologne-centred songs (some to stolen melodies, I might add--ahem-"Loch Lomond" ahem--I found that part just a bit strange. ; )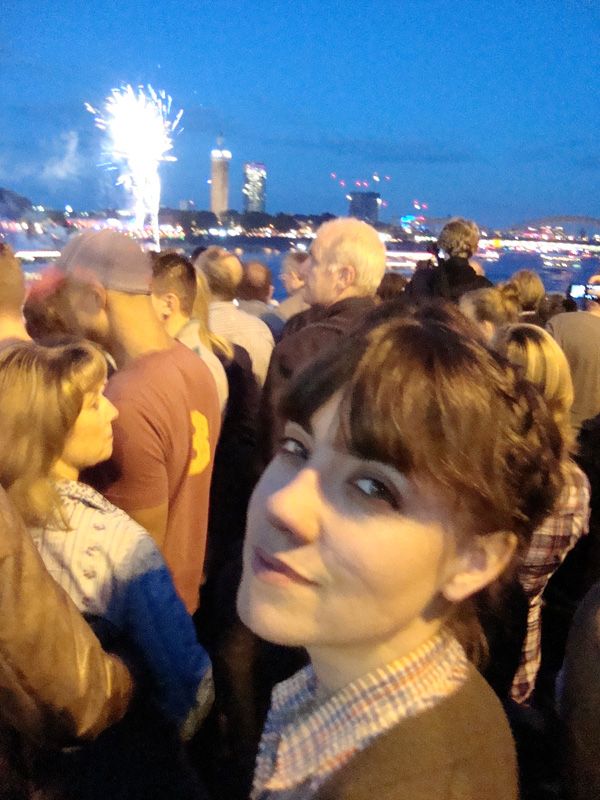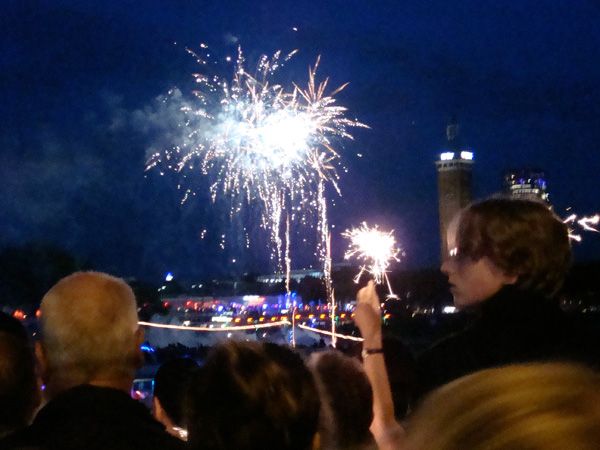 Very nice, though not a patch on the Vancouver yearly firework festival (sorry).
Afterwards there were so many crowds that they closed the main station for an hour or so due to overcrowding, so we went and got a night time view of the stunningly beautiful Kölner Dom instead.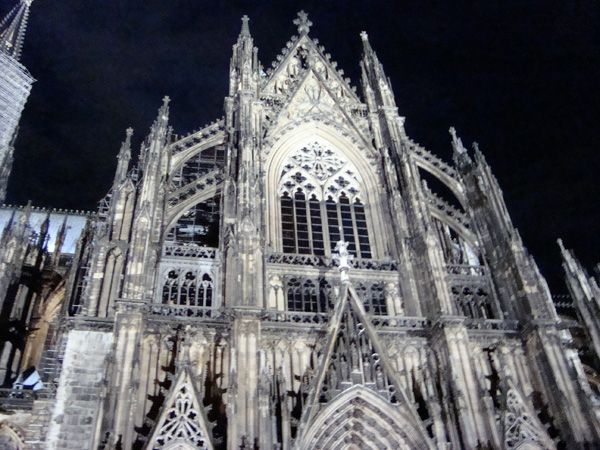 P.S. Thanks for all the great debate-sparking comments yesterday! I love it when the conversation gets going!