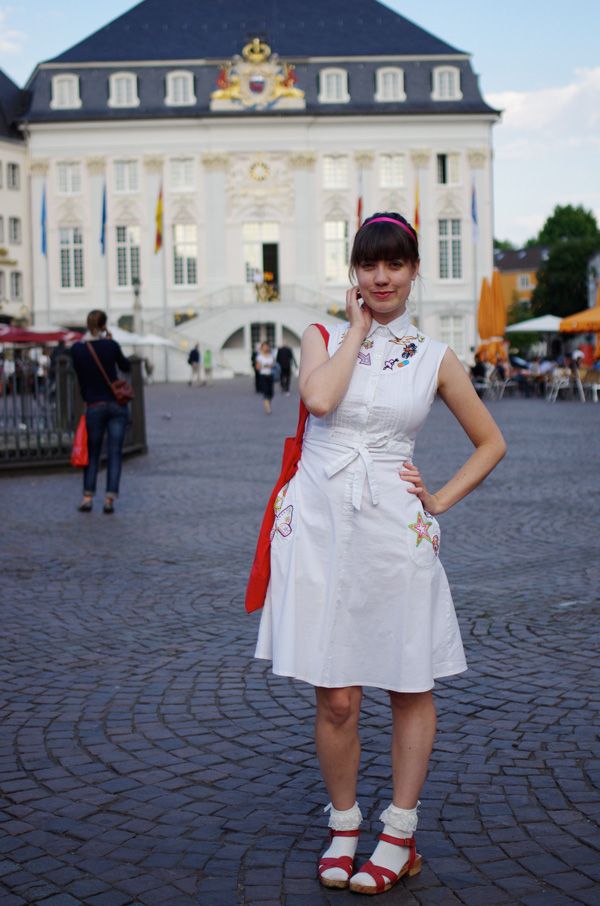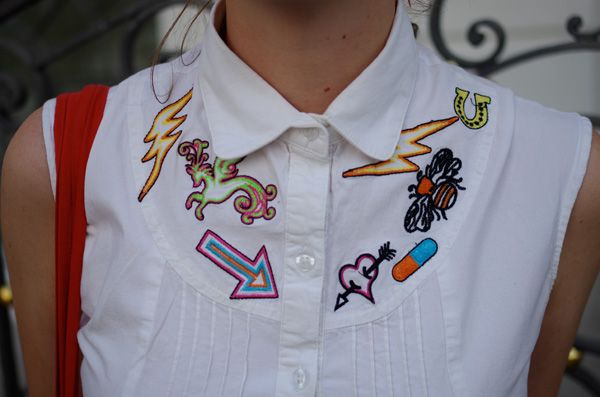 I've always had a bit of a thing for the rockabilly revival look. I'm not actually sure that's the right description: I mean the look where girls do their hair a bit fifties style, have swallow tattoos on their backs, and where fifties shape dresses with tattoo or cherry or Mexican skull prints. Probably this love of mine is not terribly obvious: I don't have any tattoos, and I'm not usually seen in any of the above styles; but nonetheless, I'm the type to gaze a little longingly at the dresses in the Camden market stalls.
So I indulged in my fancies a little by snagging this Laura Lees for Topshop dress on ebay. I remember this collection back from 2007--in fact, I bought one of the dresses back then. I love the bright, poppy, slightly rockabilly embroidery that gives it extra character!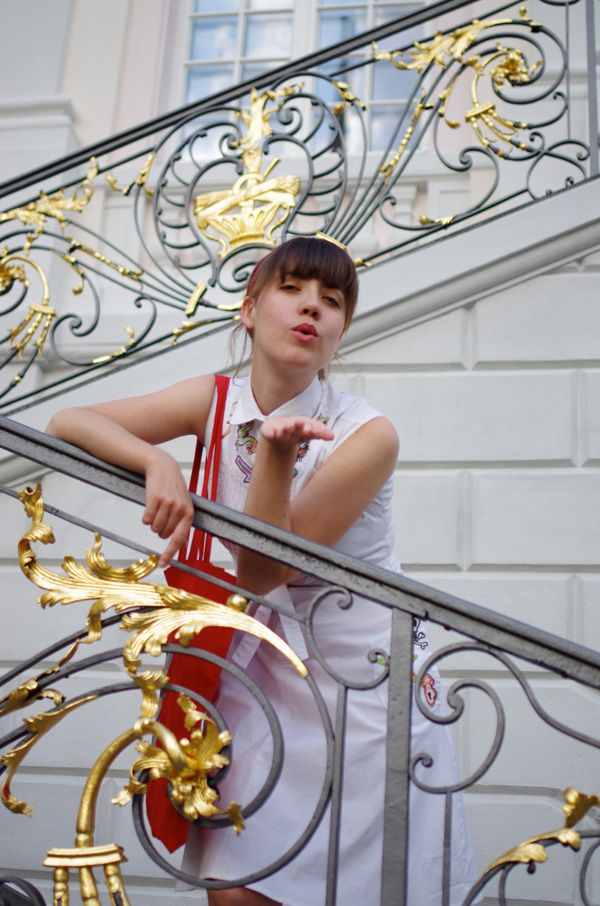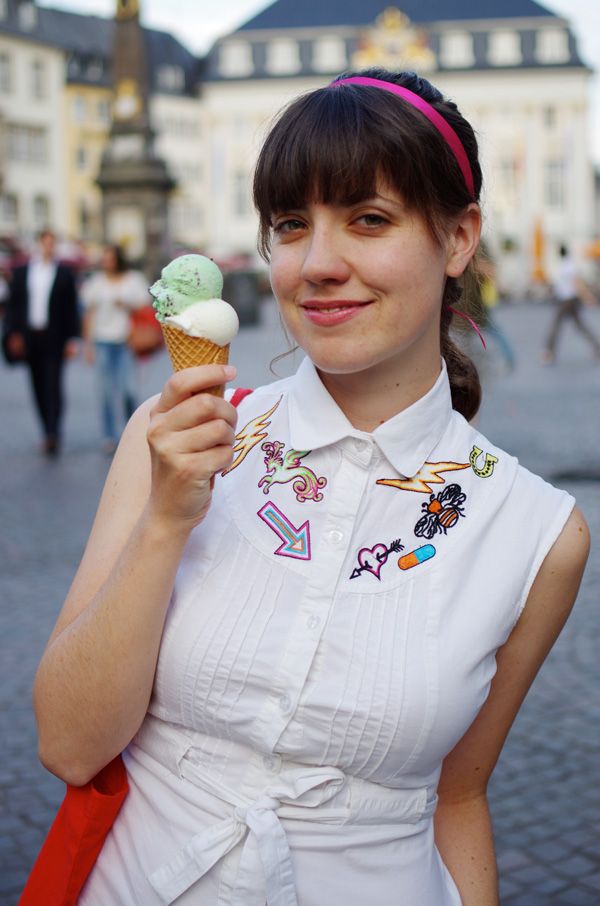 After Eight, and my absolute favourite, yoghurt flavoured ice cream.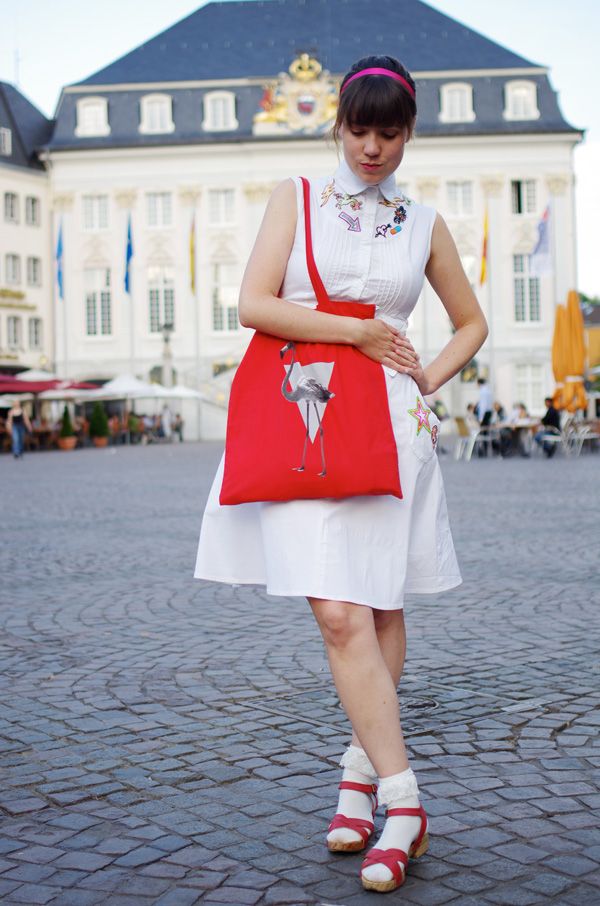 Photos by Albert
dress: Laura Lees for Topshop (via ebay), bag: Flash paradise, socks: Primark, shoes: Urban Outfitters (gift), hair ribbon: presumably from a gift?