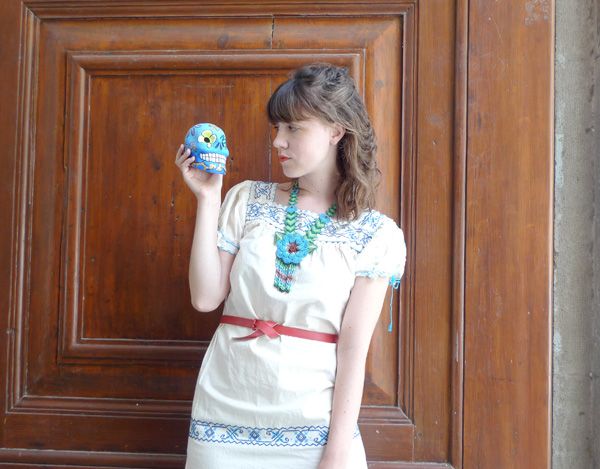 Sorry for posting overload this week. I have so many things lined up... it's either feast or famine in my archives!
Anyway, at this time last year I was living in Mexico (and at this time the year before, though a different city). I really enjoyed my time there overall, and recently discovering
Dusana's
blog (she just got back) has made me a bit nostalgic. Also, I realized I'd bought this dress at a street market the day before I left and had never gotten a chance to wear it/completely forgotten about it.
I never bought as many beautiful embroidered blouses as I meant to in Mexico. By and large, the stuff for sale in the city wasn't great. One time, Albert and I went to this little mountain village that was very picturesque and famous for it's embroidered blouses. I had big plans to stock up. But then our beetle fell into an enormous pothole on the mountain road which destroyed two tires. We managed to roll downhill to the nearest village (after discovering our spare tire was flat, haha) and get them replaced. But they only took cash, which pretty much wiped out most of the cash we'd brought. And they definitely weren't taking Visa in that village! So I had to content myself with some clearly sub-par $6 blouses instead of splashing out the big bucks ($20) on something really special. C'est la vie. ; ( I guess I'll just have to go back some day!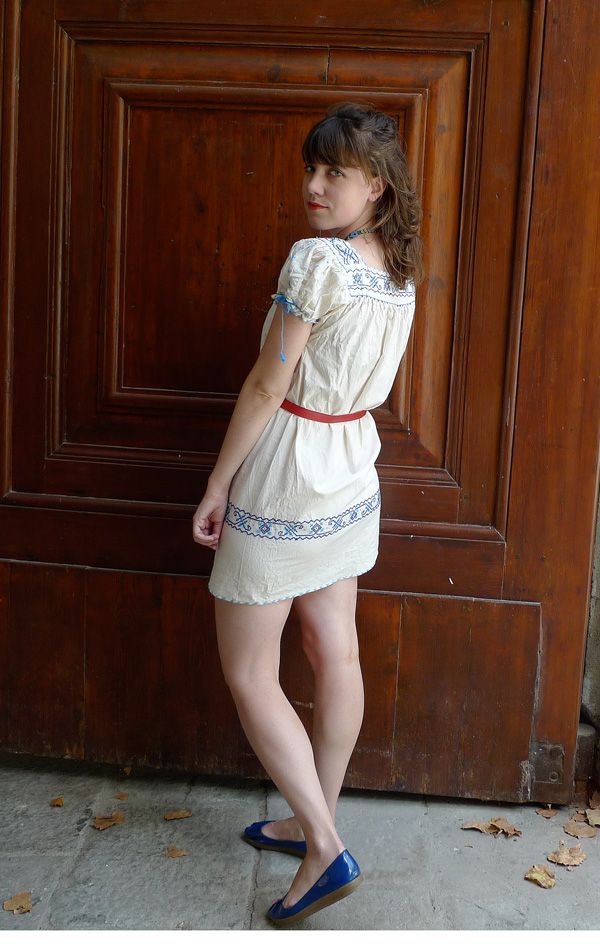 dress, necklace and skull from Mexico, charity shop belt, Calvin Klein from Winners shoes (old, gift)
P.S. Gratuitous beetle shot. I loved it, and it's the only time I've ever been or am likely to be a car owner (sort of). This was not on the occasion of the tires, however. Oh, also, our beetle was from 2001 (they only stopped making the old kind in Mexico in 2002)!
P.P.S. For a post actually wearing one of the aforementioned cheapo blouses, go to
Tequila Sunshine