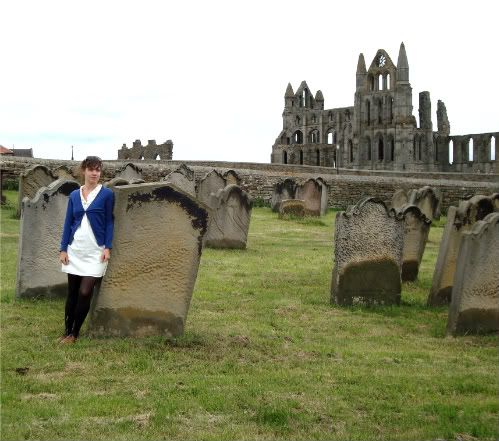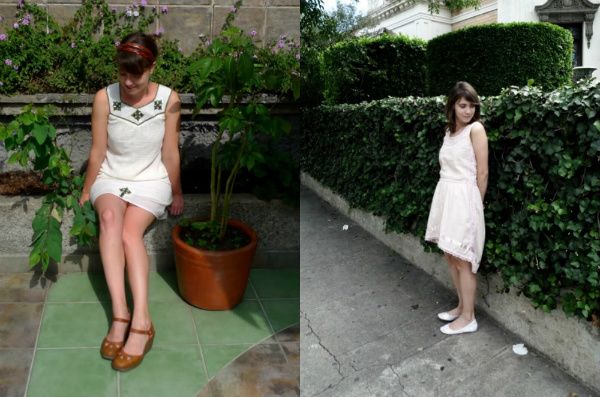 Hard to believe that, as of Friday, I've had
Ruby Slipper Journeys
for a year. It's been, by all accounts, a crazy year. When I began, I was living in Mexico; within a couple of months I had moved to London to do a masters degree. Throughout that year I was frequently visiting my boyfriend in Barcelona (his hometown) and studying in England. Currently, I'm doing research in Barcelona and visiting my boyfriend in Germany quite a lot (a friend of mine jokes that we have "reverse magnetism"). But one definite constant in a year of changing climates, backdrops and responsibilities has been my blog, and the friends I've made through it all over the world. Life in the coming year is even more uncertain, if that's possible, but the blog will be coming along for the ride. Here are a few favourites from the past year.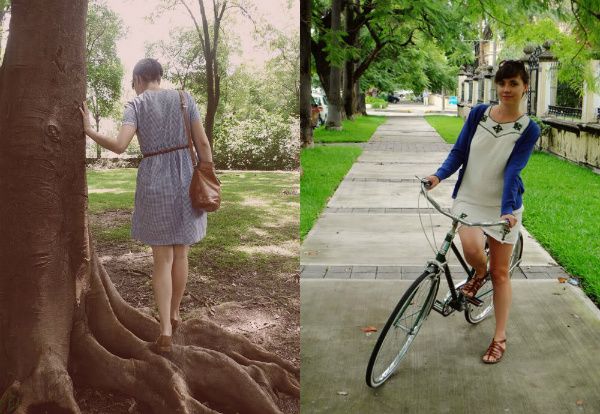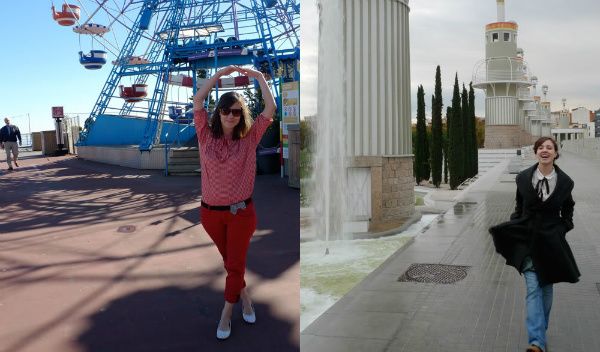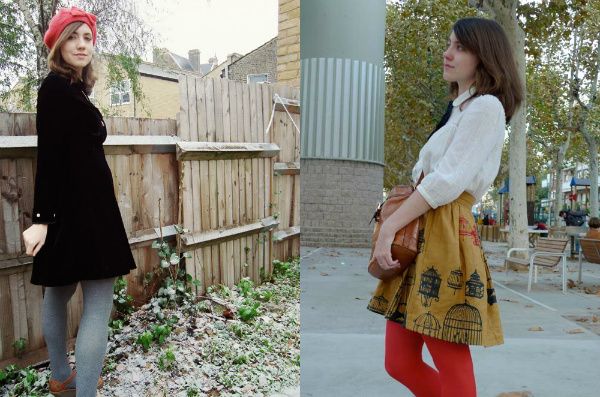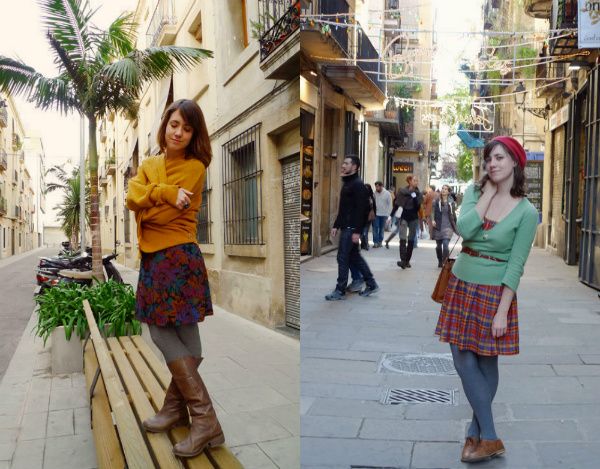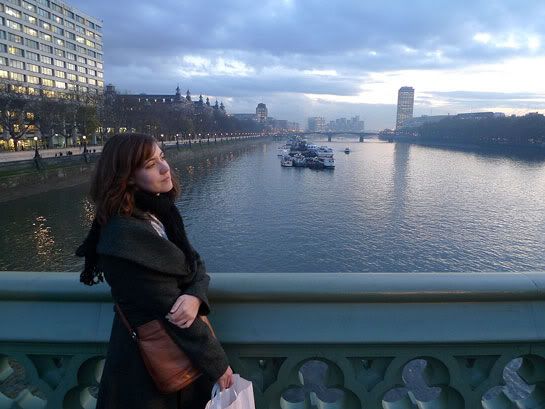 From a year of personal style blogging I've learned about my own wardrobe strengths and weaknesses, I've experimented a bit with different personas (see the ballerina and Victorian orphan inspired looks below) and tried to hone and refine my tastes a bit... that's still a work very much in progress. I've learned a fair bit about photography, can judge all the different phases of "the golden hour" at a glance, and have become a bit more photogenic (apparently it only takes having your picture taken a few thousand times). I haven't learned as much about html as I'd like, though my photoshop skills, which were non-existent before, aren't too shabby. On the negative side, I have spent who know how many hours sifting through other blogs, not all of which were worth the effort, replied to more comments than were good for me and have struggled more than ever with consumerism, procrastination and prioritizing. Style blogging is a paradox, but it's one I'm determined to keep exploring!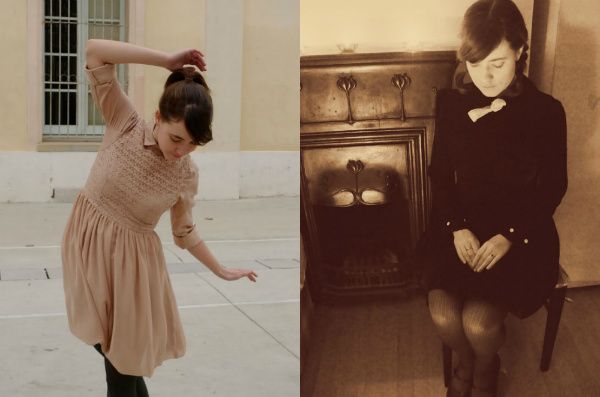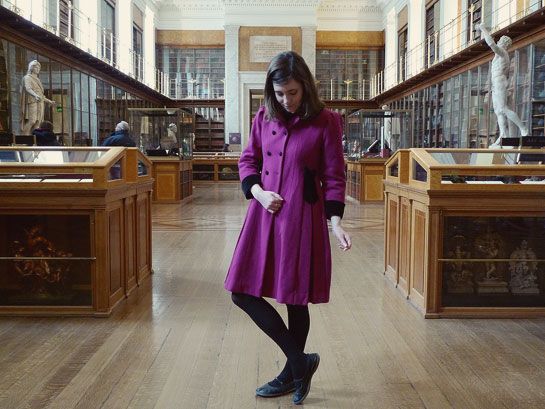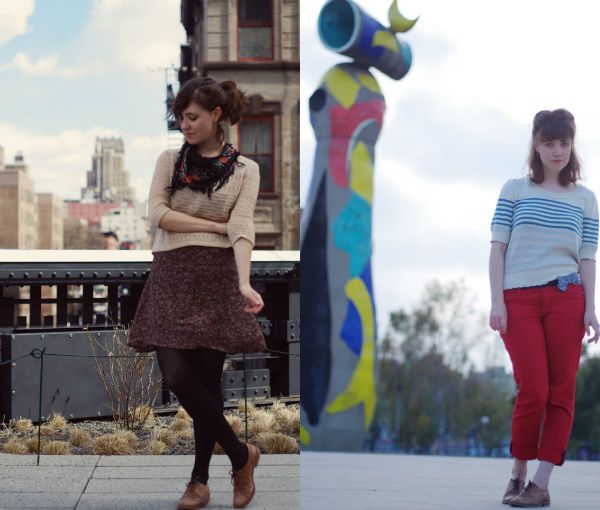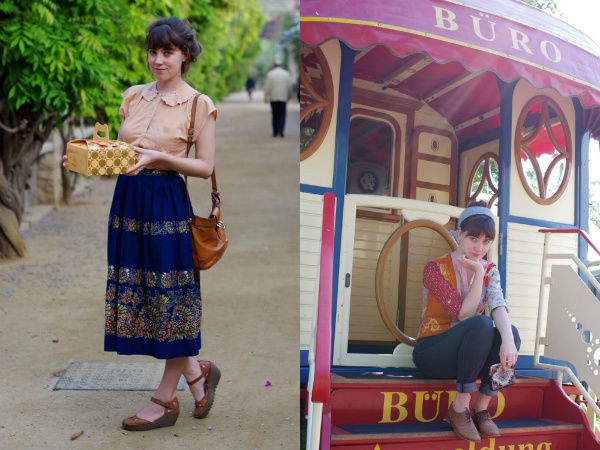 Thank you so much to everyone who's read my blog in the past year; and especially to all those who've been in touch through comments or emails (or in person)! It's been fantastic knowing you all so far!
Photos variously by myself, Albert, my sister and the first one by my dad!