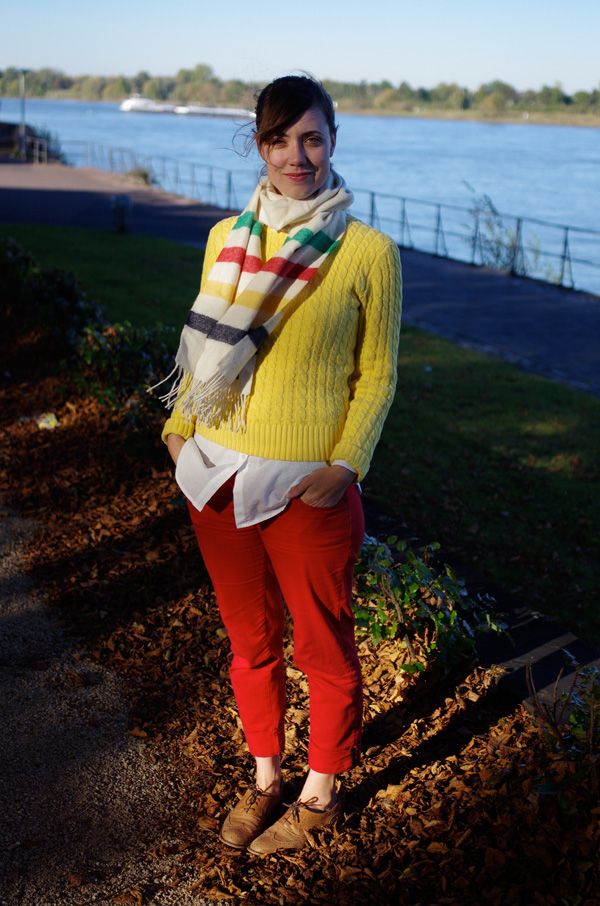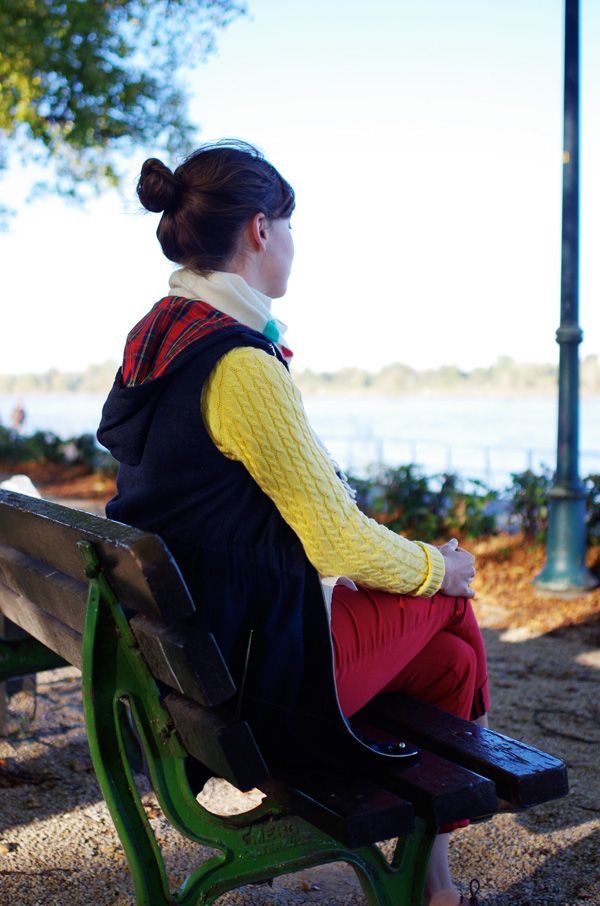 Despite my wariness of layering, I really had no choice this past weekend, when I was plunged from 32 degree summer weather into frigid (albeit sunny and glorious) winter. I managed to dress like a box of crayons, but I think the stripes in the scarf and the touch of red plaid in the jacket tie the whole look together. Next time I just need some stripey socks to match my scarf, and I might even manage to stay warm!
I'd have worn this outfit eventually anyway, as I have limited winter clothes, but I was definitely thinking of Annebeth's awesome coloured denim and scarf
look
... and while I was writing this in the airport she was leaving me a comment that more is more when it comes to layering. Hehe. Facing my fears from now on!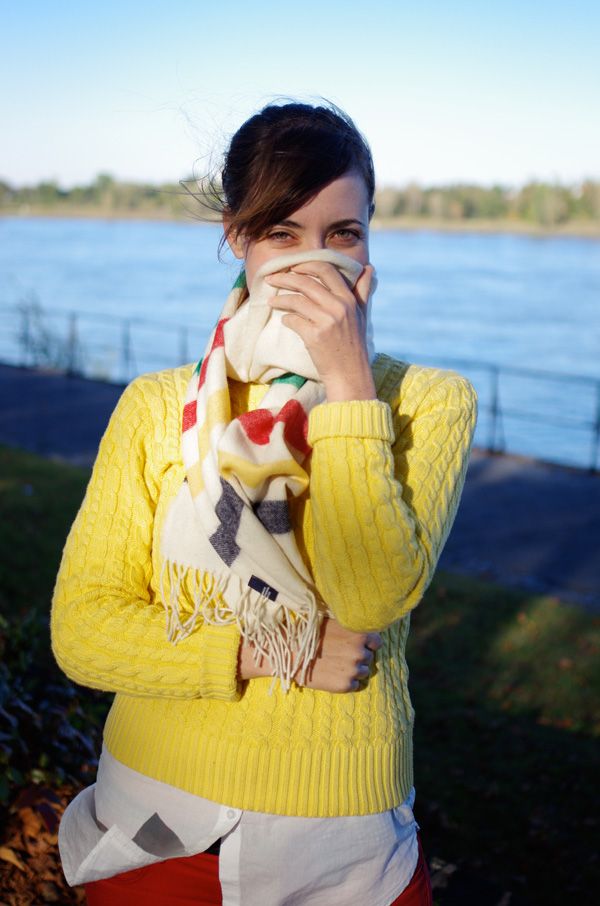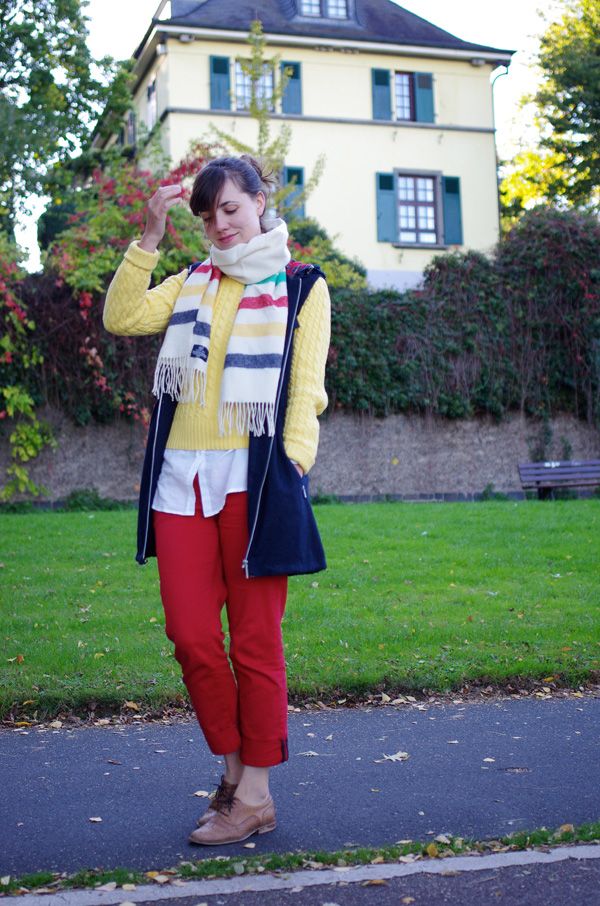 Photos by Albert
jeans: Zara, shirt: H&M, sweater: second-hand (via sister), shoes: ebay, jacket: Gant (2009), scarf: Hudson's Bay Company