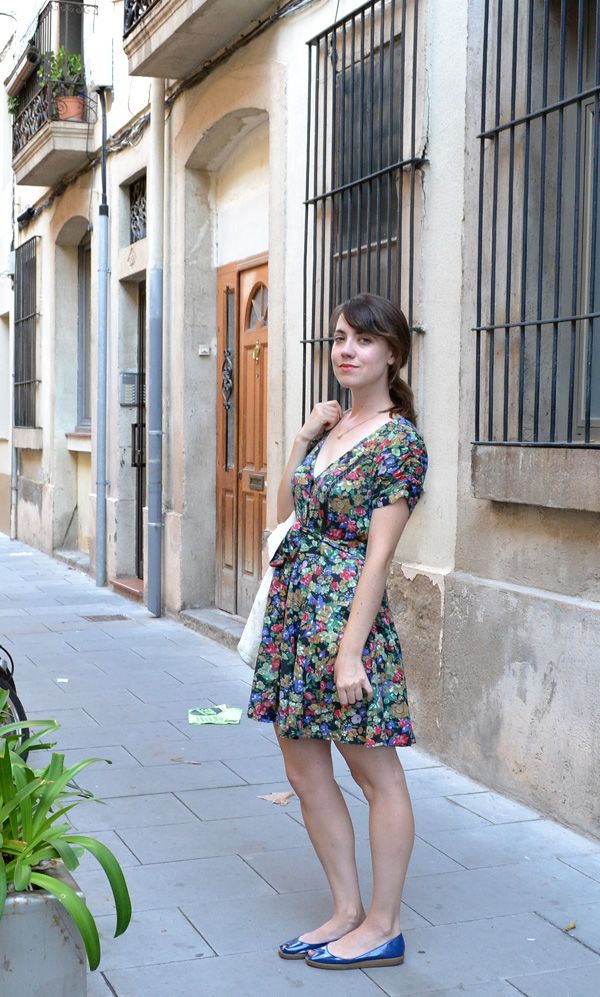 In Sants, my erstwhile neighbourhood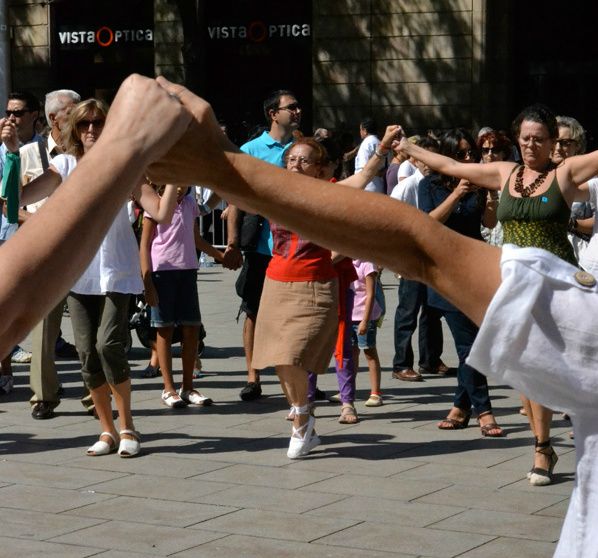 the dance of the Sardana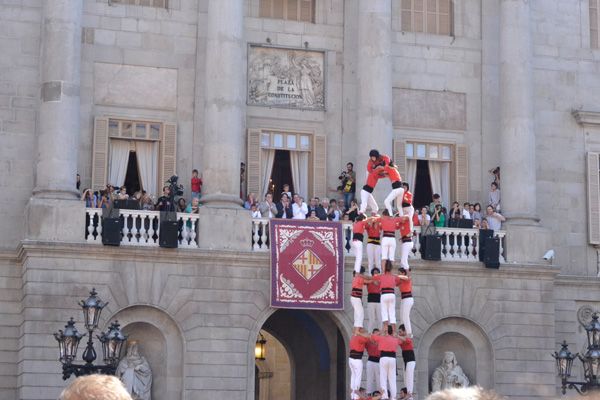 Castells
I'm never sure how much you guys are interested in my non-fashion adventures (so I trick you into coming here by making the first picture a picture of myself in a dress). I know that stats kind of fall when I have too many non-fashion posts, but I kind of feel like my adventures are integral to my blog and make up for my only having twelve dresses or whatever. Anyway, let me know if you have a strong opinion one way or the other.
So, a couple of weeks ago was the Mercé festival in Barcelona. Mercé is the patron Saintess (?) of the city and everything basically goes nuts for four days. Events that I managed to drag myself around to this year included: some really disturbing Russian clowns on Saturday when it rained (the kid next to me was bawling), some Sardana dancing (very boring but sweet Catalan dance with awesome footwear, I wrote about the shoes
here
) giants in the streets and lots of fireworks, which I didn't manage to photograph very well. There were also castells (human castles, see above or see
this post
) which my boyfriend, a native to Barcelona, has apparently never seen in real life but which I see absolutely all the time (at least twenty or so times).
And there was the absolute pinacle of Catalan culture for me, the correfoc-- fire running. On this night, which closes la Mercé, everyone dresses up in protective clothing and wraps scarves around their mouths. They then descend on one of the main streets, and people dressed like demons start running down it with torches spewing sparks in all directions. The audience jumps and dances among the flames, or cowers, depending on their intensity! Every few hundred yards come life-sized dragons and other denizens of the underworld, breathing fire and dousing the celebrants in flames. I tried to get a picture of the audience cowering but I was too busy cowering myself and cursing the fact that I'd forgotten a scarf! As a lover of all things dragon and an observer of the great paradox that such a mild mannered nation likes to set things on fire big time a few times a year, I'm generally in heaven during the correfoc.
dancing with the demons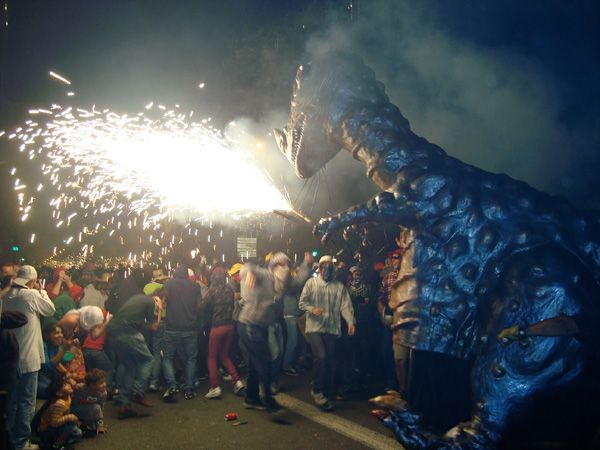 you didn't really believe me about the dragons, did you? ; )
a light display on the side of city hall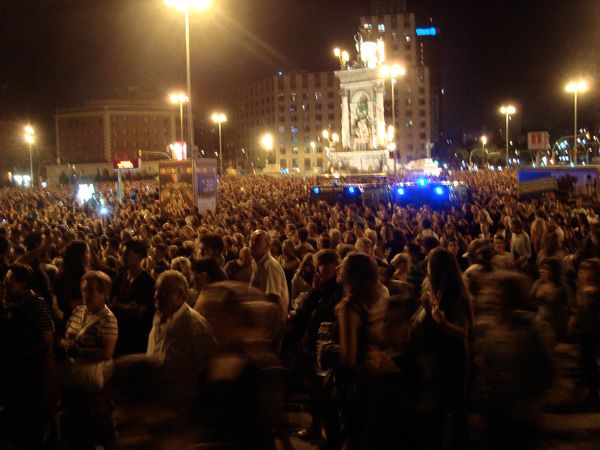 Plaça Espanya, a scary multi-lane roundabout usually exploding with traffic, is filled with people watching the closing night fireworks. Barcelona seems to use any occasion as an excuse for fireworks. I kid you not; as I write, I can hear fireworks happening somewhere down by the port, and it is not any kind of occasion that I can think of at the moment...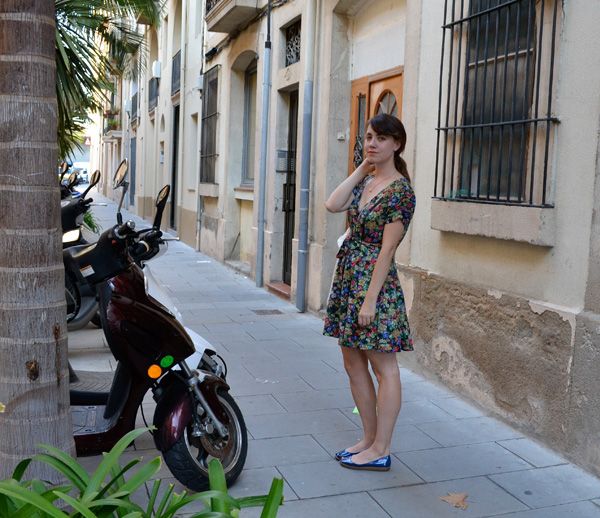 right right, outfits: the dress is from River Island (last summer's sales) the shoes are Calvin Klein and were a gift, the necklace likewise a gift, and I'm carrying a Yorkshire Tea tote)
P.S. CANADIANS! Happy Thanksgiving!! I am so so so so jealous of you all. My family is having turkey and ham and squash with maple syrup, and brussels sprouts and stuffing and a caramel-pumpkin-pecan pie that my sister made and of course champagne (or non-French equivalent) and I am going to implode with longing if I think about it a moment longer!