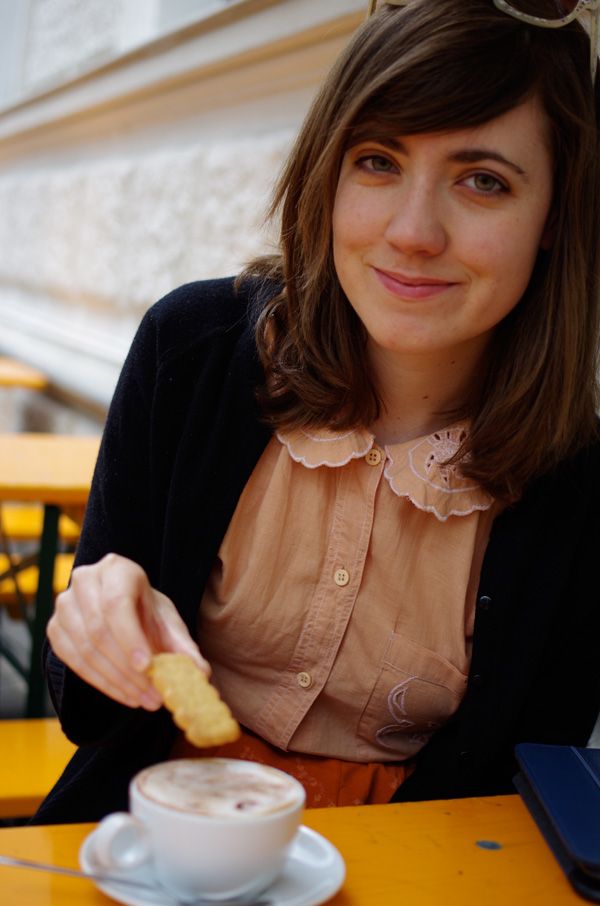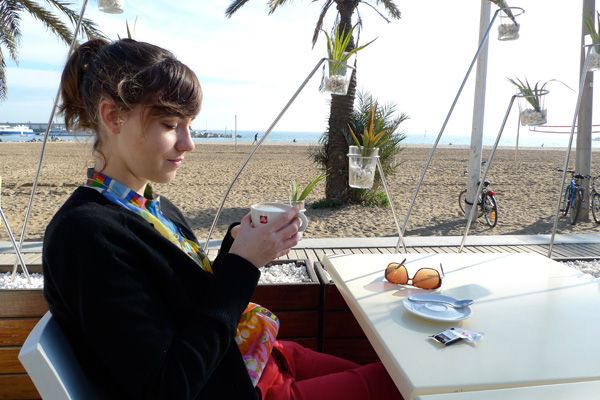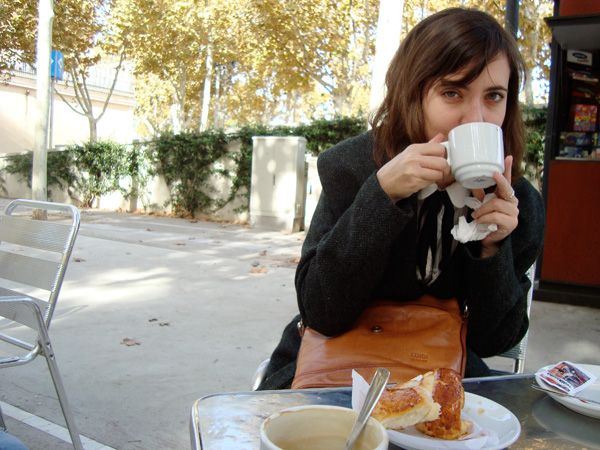 This is a wee bit random, but kind of fun. Basically, almost all of my outfit posts take place after going for coffee or before going for a beer, and I find myself with a collection of pictures of myself looking rather glam while indulging in my drug of choice (tea is my first love though, and my drug of choice at home). As someone who was deeply unphotogenic before having a blog, I don't take attractive portraits lightly. ; ) Plus, it's kind of fun remembering that the outfits in question didn't exist in a vacuum, they were part of a day that included, well, coffee.
I might have to do a beer version of this post at some point. : D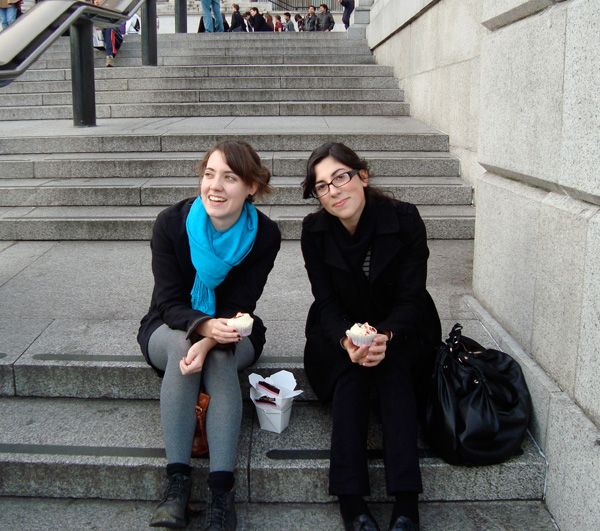 this was more of a cupcake break, with
Raquel
in London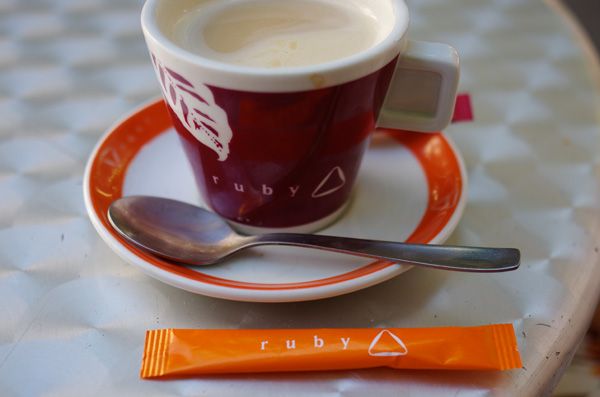 Sponsorship opportunity?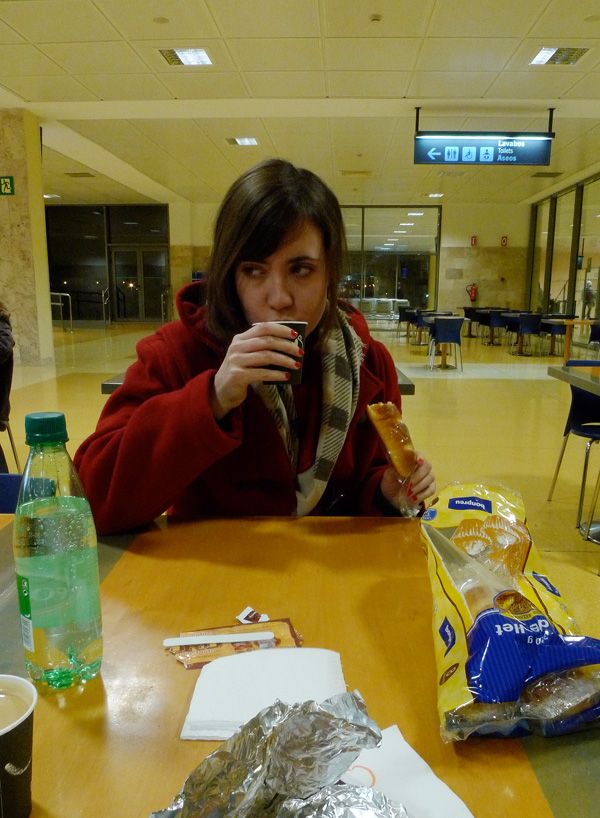 realistic rather than glam. Coffee in the airport, oh yeah!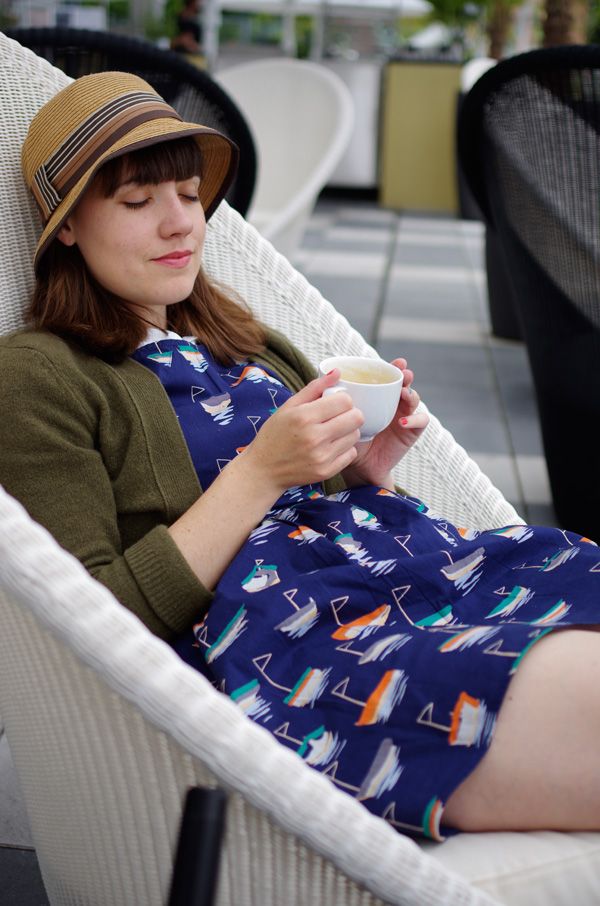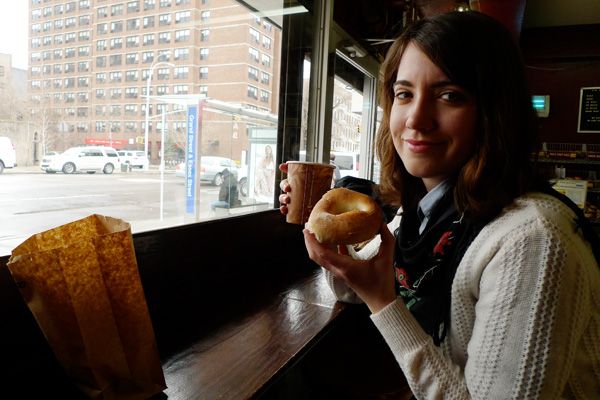 having coffee and a biyali in New York. The guy who owned the flat we stayed at told us in an accent straight out of Woody Allen that "bagels are passé, you need to try a biyali." Can you see the skepticism in my face? Apologies in advance to New Yorkers, but what exactly is the difference? ; )