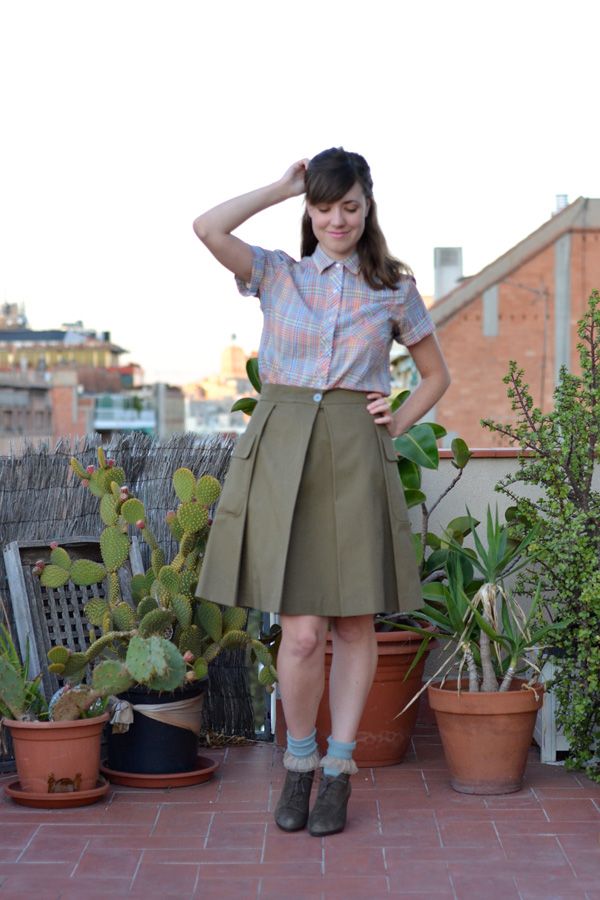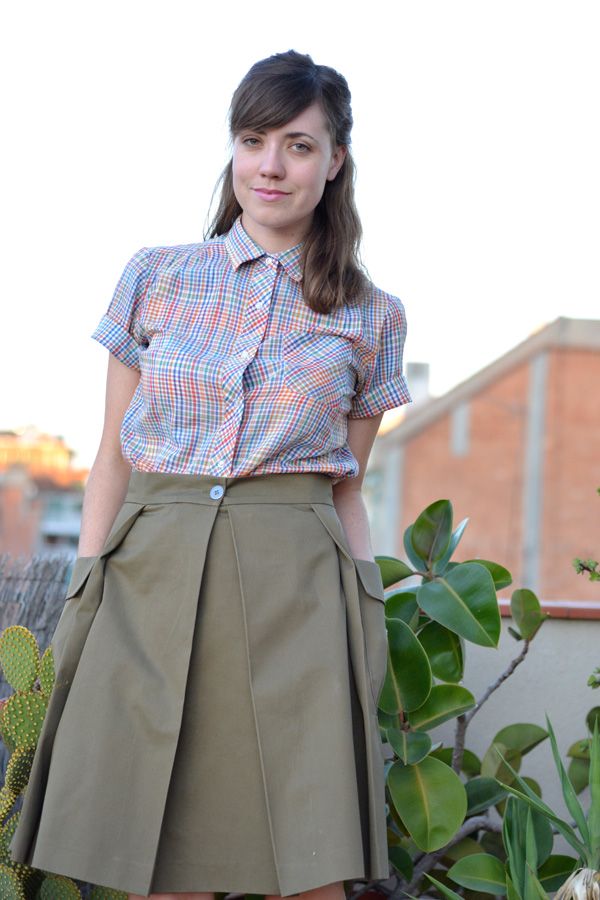 I think everyone loves dressing for fall except me. The colours! The layers! I'd be lying to say I didn't like the colours and textures, but layering fills me with a fair degree of dread. I think it's when my schizophrenic attachment to a rainbow of colours comes back to haunt me...
Oh, you thought it would be a good idea to have basics in red, yellow, and army green, did you? Now try layering with that without looking like Jackson Pollock puked on a Miró...
.
Nevertheless, I'm quite enjoying my only fall purchase to far, this skirt. It was originally £115, bought on sale for £24! I find it a winner on two counts... it reminds me of the 1940s, one of my favourite eras for fashion. I can imagine being an Andrews sister belting out flawless harmony in a London canteen in this skirt (a not very historically accurate image, perhaps). And it's also rather kilt-like, which is always rather fun!
skirt: Boutique by Jaeger (sales), blouse: vintage (gift), shoes: Clarks, socks: American Apparel