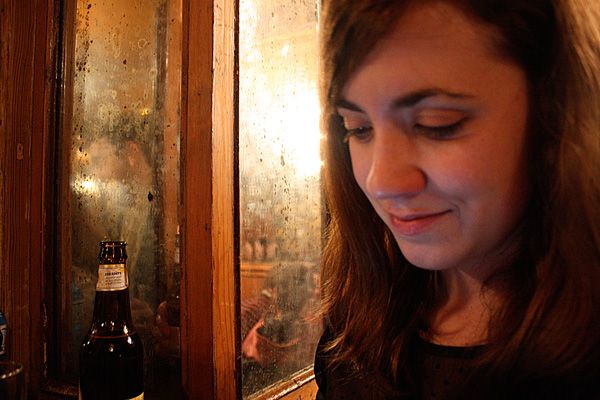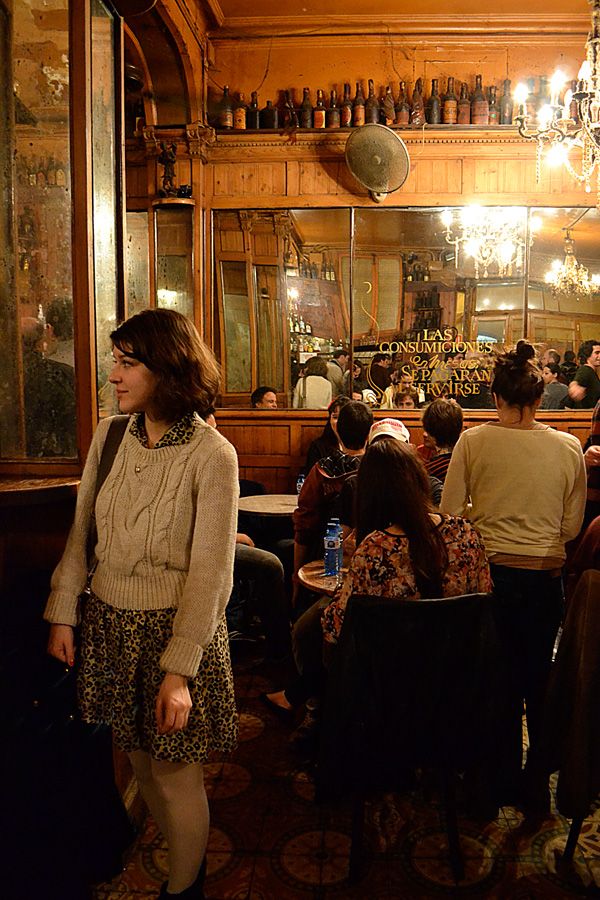 Kallie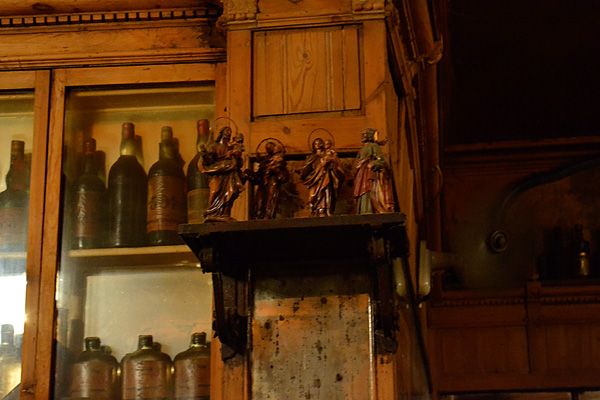 religion!
By some happy chance, whilst we were enjoying a glass of wine on Friday evening, somebody saw fit to mention the Absinthe bar... and half an hour later we were there. Bar Marsella is a Barcelona institution, and
The New York Times

even did a piece on it
a few years back (fun fact, the girl in the NYT picture is a friend of mine)!
It's a place I am drawn to and avoid in equal measure. The first time I went there I had two of their cloudy yellow drinks, rode somebody else's bike home, and was bravely emaciated and wishing I were dead at a job interview the following morning (this in my wild youth). Subsequent visits were rife with comedy and coincidence. It may be the only place I've closed down, as the irate staff cursed and mopped around me while I stood in the middle of the floor, refusing to leave until my friend came out of the bathroom. Absinthe itself is a fairly revolting drink, until you've finished one and the burn has worn off and suddenly it seems like a reasonable idea to order another one. And nobody deserves an absinthe hangover. Yet La Marsella is so damn atmospheric that it's pretty much a required stop from time to time. It's old, it's dusty, in fact it's greasy, but it manages to be all of these things in a way that isn't precious or self-consciously nostalgic. The staff are something else. The neighbourhood has been dubbed "the dodgiest corner in Barcelona." (nonsense in my opinion). It's grand fun!
We were actually well-behaved that night, and only shared one absinthe so
Kallie
could try it, but the place was just as yellow, and fumey, as ridiculous as ever...
Yes, random men, I am trying to take a candid shot of the bar, thank you...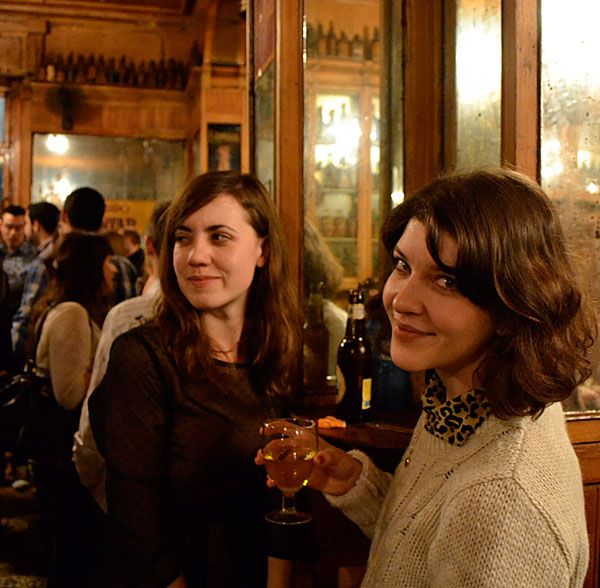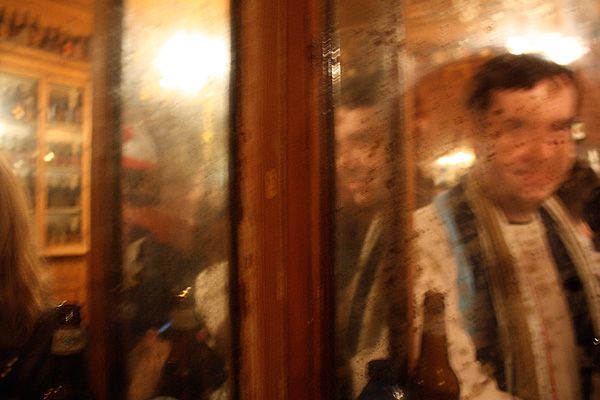 P.S. I was wearing quite a cute outfit which I'll show you in more detail next time...
Photos 2,3,4,5 by me, 1 and 7 by Kallie, 6 by Albert