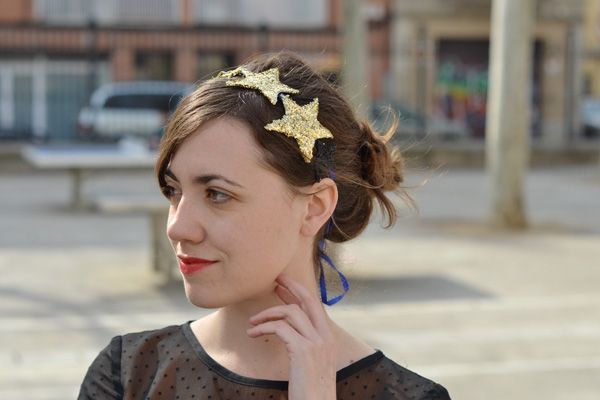 So, this isn't 100% what I wore to the Absinthe bar--it didn't occur to me to wear the star crown until later, but I did wear the rest of the outfit, and I'd definitely wear it again with the crown next time I go somewhere a little
schmancy.
I recreated this look on Sunday morning mainly because night out outfits tend to go undocumented, but also to show my sister that I do wear this dress, because she bought it for me. Thanks Shona. The star crown was made by moi over Christmas following
this tutorial.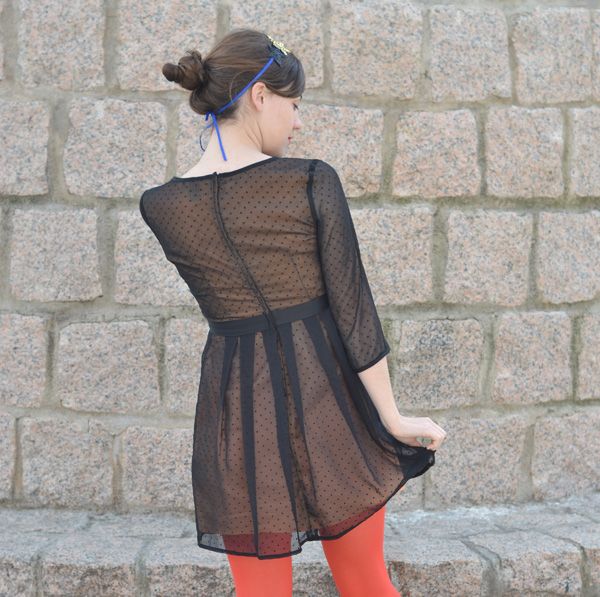 So, tomorrow's International Women's Day, I've been reminded. It usually passes me by, not because I'm not a feminist or anything but because I'm not very fond of marketing-friendly days (like Mother's Day, Father's Day, Valentine's Day, etc.) BUT while catching up on month's of Niotillfem the other day I came across
this post
and the linked documentary. You should all watch it if you haven't already! Now, women's day is about much more than women and fashion and low self esteem, obviously, but the documentary does make many valid points about the way that expectations placed on females contribute to a culture of inequality, violence, and "keeping us in our places." I really enjoy fashion and dressing up, and blogging about it for whatever reason, but I also hate how the expectations on women to keep looking "feminine,"-- largely hairless, flawlessly made up, slim, well-dressed, etc. etc. etc. are ultimately something I have to engage with outside of my sartorial hobby. Getting ready every morning is a major waste of time, for example. Why is it that men can have a full face, and chest of hair, but I feel like I'm letting the side down if I have a hair on my chin? Think of all the extra time I'd have for thinking if I didn't have to spend time doing my hair, or examining myself for rogue blemishes. To be fair, on a daily work day, I don't spend much time on my appearance, but if I had a more serious job I'd feel as if I had to. And frankly, days when I blog and put in an extra bit of effort show me what a colossal amount of time it's possible to spend,
every single day
and all to be considered acceptable to society when I step out the door.
Then there's the fact that by spending that extra time on blog days, in the interest of not looking like death warmed up, which is my usual Monday-Friday look, I am myself contributing to this need for perfection in females. Personal style blogs are refreshing because they feature real girls with real figures and budgets and so on, but at the same time, all of us, with our DSLRs and rotating wardrobes, seem to be trying to emulate the very magazines that alienate us. Aaaand, to take it one step further, I'd say that we do so because it works. I get more positive feedback when I do my hair and wear lipstick, because it photographs better. I get better feedback when I post pictures where I look thin and proportionate.
Bah. Ok, I'm off to go read a book now.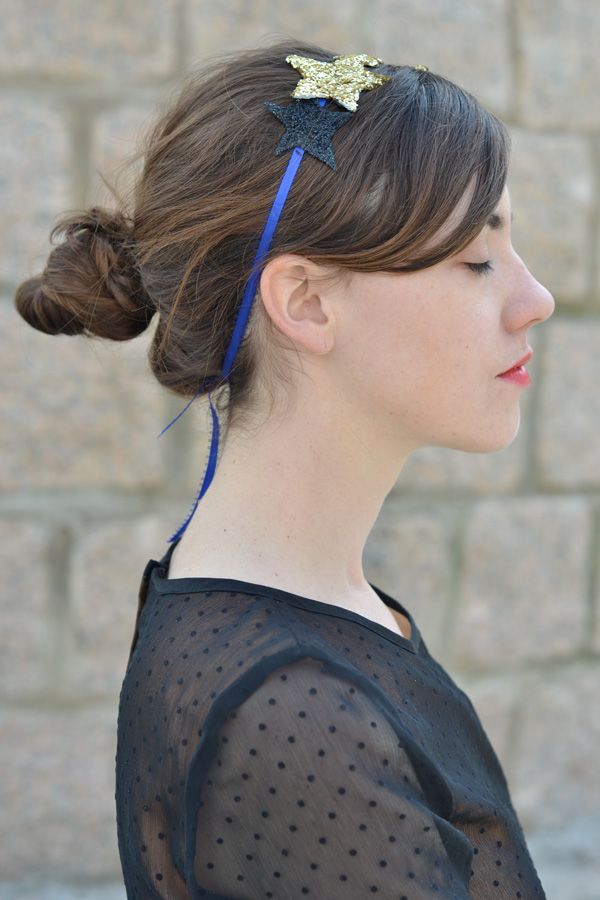 Photos by Albert
dress: gift from Shona, star crown: DIY, tights: Boots, shoes: Camper