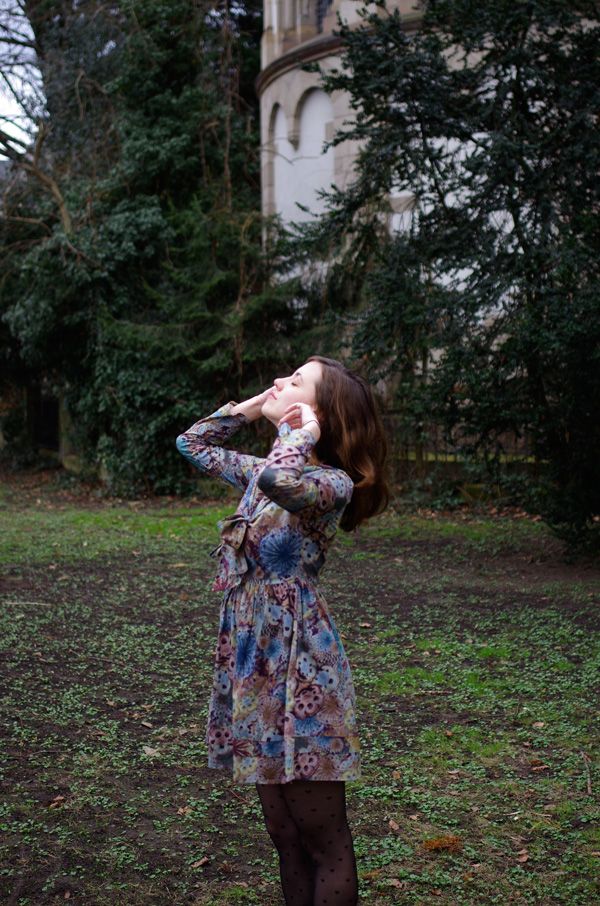 Landscape plays an interesting role in blog photography. So often I end up in places that look to be deserted; like I'm the only girl on the street, or here, as though I'm in the country somewhere. Frequently this is just a logistical issue: for those who take their own pictures, there are few things more uncomfortable than having an audience, and even for those of us who have photographer-slaves (at least sometimes), there's generally the issue of people wandering un-scenically through the background. It can also create a sense that we're all country lasses however! I actually love urban backdrops on blogs, but maybe just because I love cities in general (my Masters was in Urban Studies).
Anyway, although it looks like I'm a tree-nymph in a country churchyard here, it's actually just outside a church in a residential neighbourhood of Bonn. There was no issue of people wandering into the shot on this particular day, because everyone who wasn't a style blogger or her long-suffering boyfriend was sensible enough to stay indoors (and we sensibly went and stuffed ourselves with Wiener Schnitzel in a warm restaurant immediately afterwards).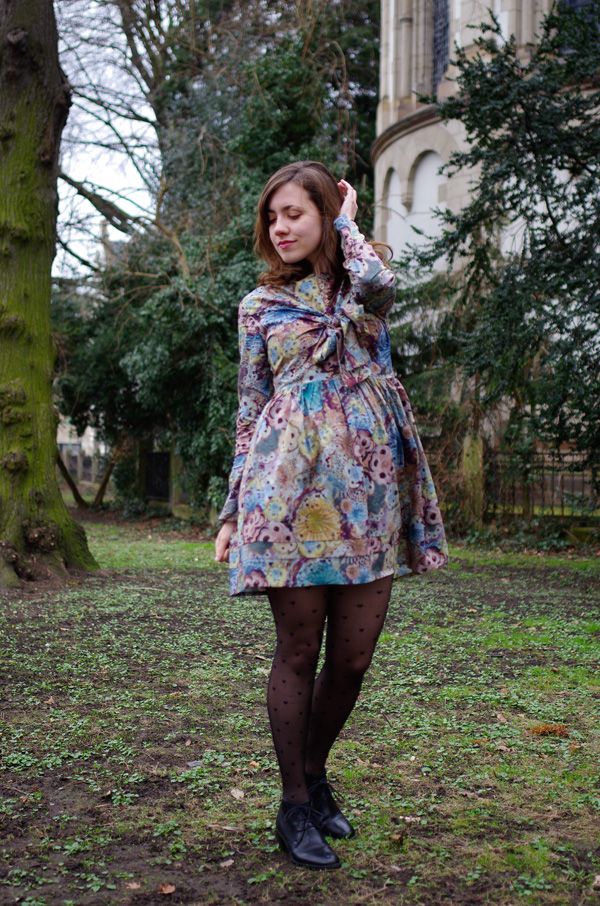 Perspective is everything..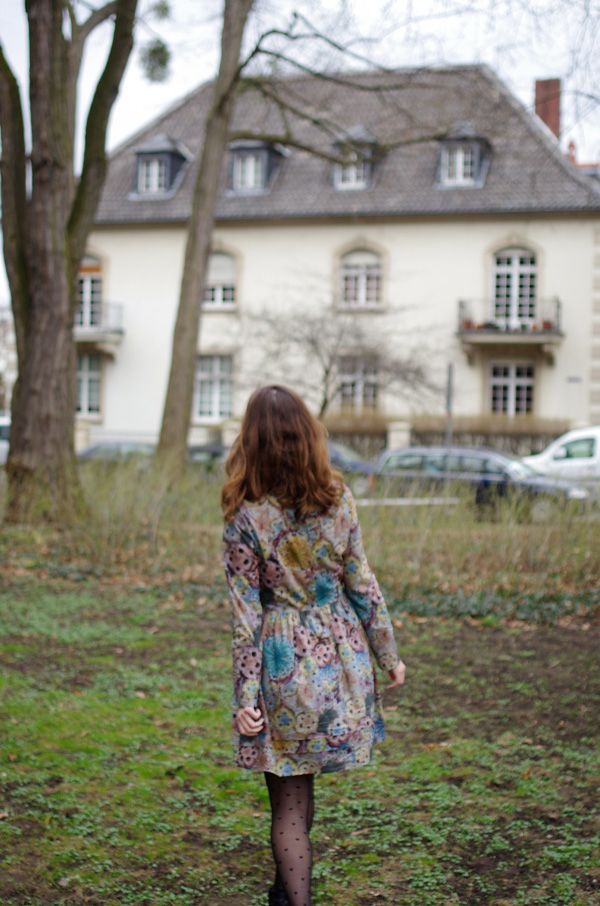 Photos by Albert
dress: Nadinoo, tights: Betsey Johnson (via the Christmas sales at Winners), shoes: Camper