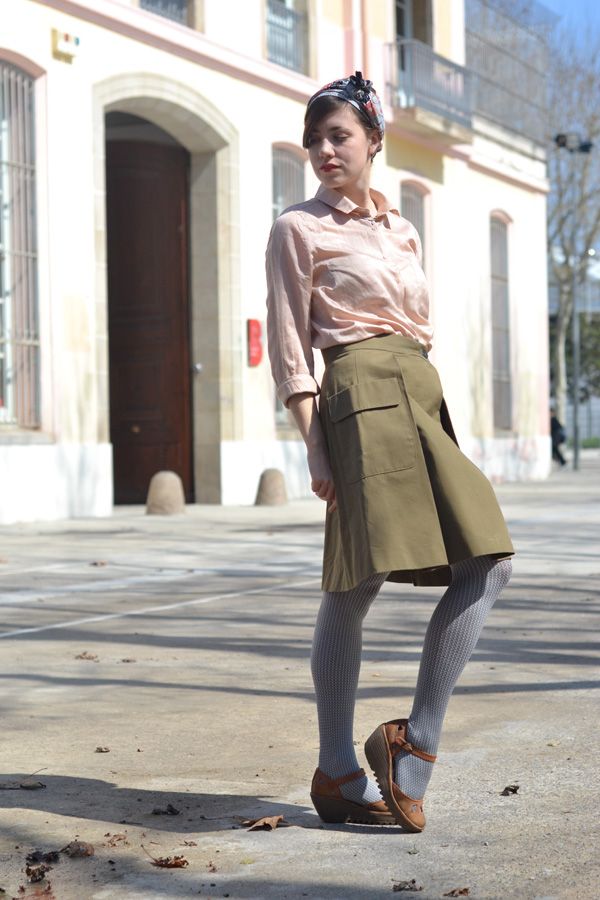 My favourite decades for style are probably the 20s through the 40s, and here I was definitely trying to channel a bit of a 40s factory worker look. I've definitely said it before, but I prefer these kind of working class looks and include clothes that you actually had to do things in... and although I certainly don't work in a factory myself, I definitely need all of my clothes to allow me movement, and to hold up to the frequent wear and occasional abuse of my traveling lifestyle.
This skirt, although it seems the height of practicality, is actually quite annoying... it sticks to my tights and is a size too big (which is my own fault for buying it anyway). I'm always on the lookout for basic skirts to go with all my various patterned tops, but I'm incredibly picky and only have three skirts (and ironically the one I wear most is yellow and covered with a birdcage print).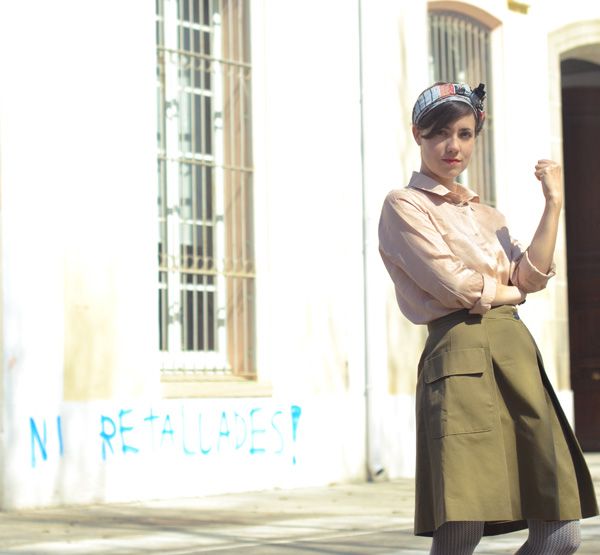 "No cuts" reads the graffiti behind me. We're gearing up for a general strike this week... I took these pictures in Parc de L'Espanya Industrial, the site of a former factory during Barcelona's industrial past.
blouse: Oysho (2010), skirt: Boutique by Jaeger, headscarf: vintage, thrifted, shoes: Fly London, tights: gift