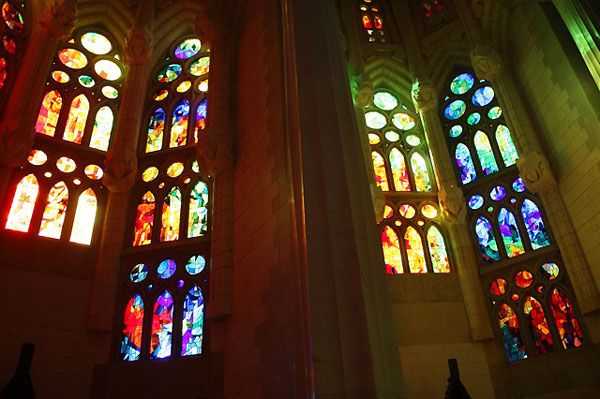 For the last day and a half, I've had the pleasure of hosting
Kallie
, who I got to know last year when I went to New York for a week. I love when internet friendships inexplicably turn into real friendships... isn't it amazing how well you can know someone even before you've met them?
We've had a crazy-packed itinerary so far! Kallie's plane had a five hour delay (poor her) and I caught a cold in honour of the occasion so we've both been stumbling around in jet-lagged/medicated stupors a bit, but we've had a lot of fun so far!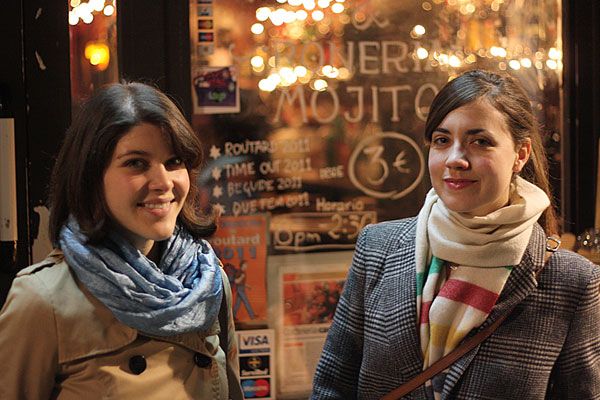 The first evening we went to a little bar in the Gothic Neighbourhood to meet some friends. Barcelona is literally exploding at the seams with tiny, atmospheric, and crowded bars, and the €3 Mojitos were a selling point at this one!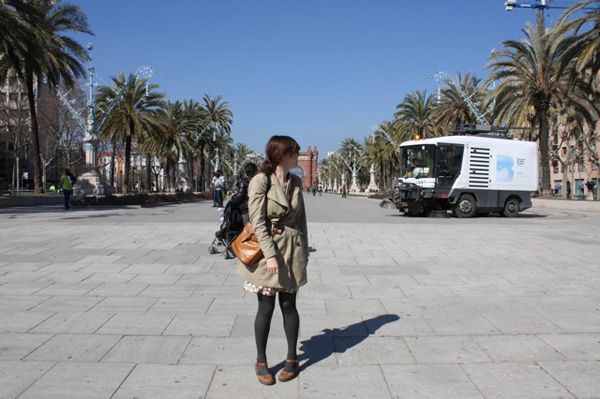 We hit the city on foot in the morning. This photo cracks me up because the street cleaners in Barcelona are literally everywhere, usually causing a load of noise and spraying dust (or water) all over everyone in the pursuit of a couple of dead leaves. Here, they strike again, ambling into my photo with Arc de Triomf.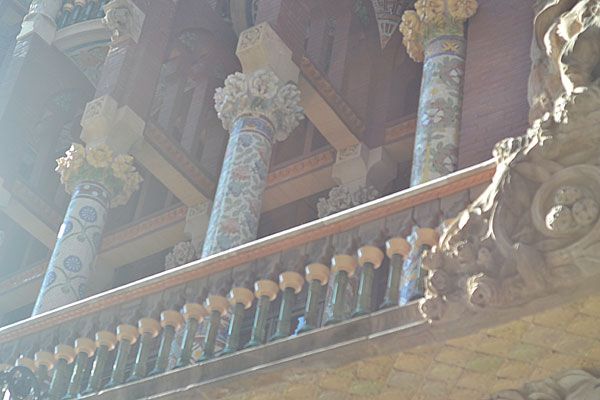 detail shot of Palau de la Musica Catalana, one of my favourite buildings.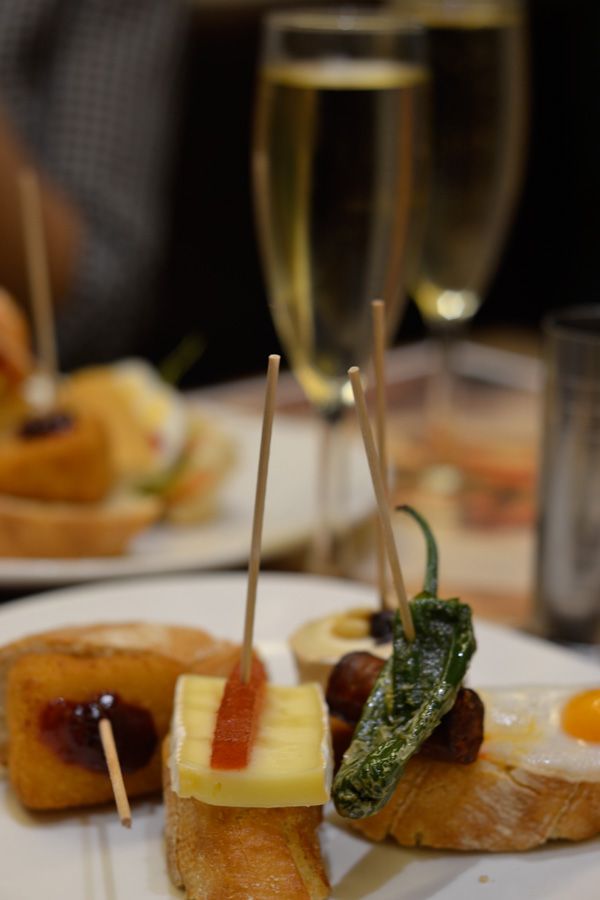 We had pintxos and sparkling wine for lunch...
And then we went to, and actually went in, Sagrada Familia...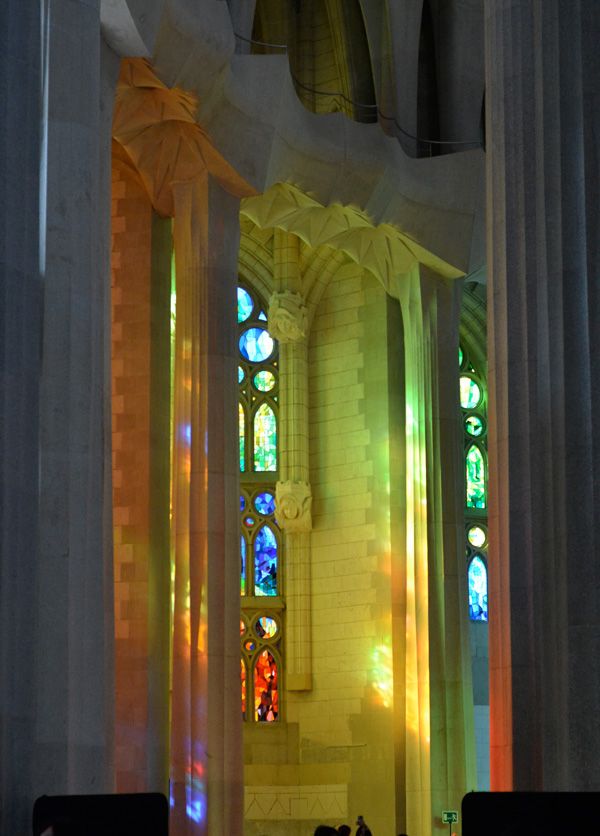 As a "local" I never go there ... there's usually an enormous line and it costs more than I want to pay to go into a church. But that's the fun of having visitors! They'd finished the inside since the last time I went and I have to admit, it's beautiful and magical. I won't bore you with an overload of pictures of tourist central, but I absolutely loved the coloured light streaming through the stained glass windows, mixing with the natural light and throwing shadows and highlights on the wall.
Photos 3 and 5 by Kallie, Photo 4 by Albert